I used to tell people that you shouldn't landscape your property just to increase its value. Landscaping is meant for your enjoyment. You should do it because you want to create a beautiful outdoor space where you and your family can spend time together, surrounded by nature.
And while I still believe this to be true, the experience of multiple clients has altered my perception a bit. Many people are realizing the monetary value of landscaping. Many of our clients are now investing in their landscapes not only for their enjoyment but also to increase their property value — and are seeing great success!

The volatility of the real estate market has made property values a concern for many. Homeowners are cautious to invest too much in improvements that won't have a positive return. Savvy homeowners see landscaping as a way to protect their investments, but the question remains…which upgrades will generate the highest return?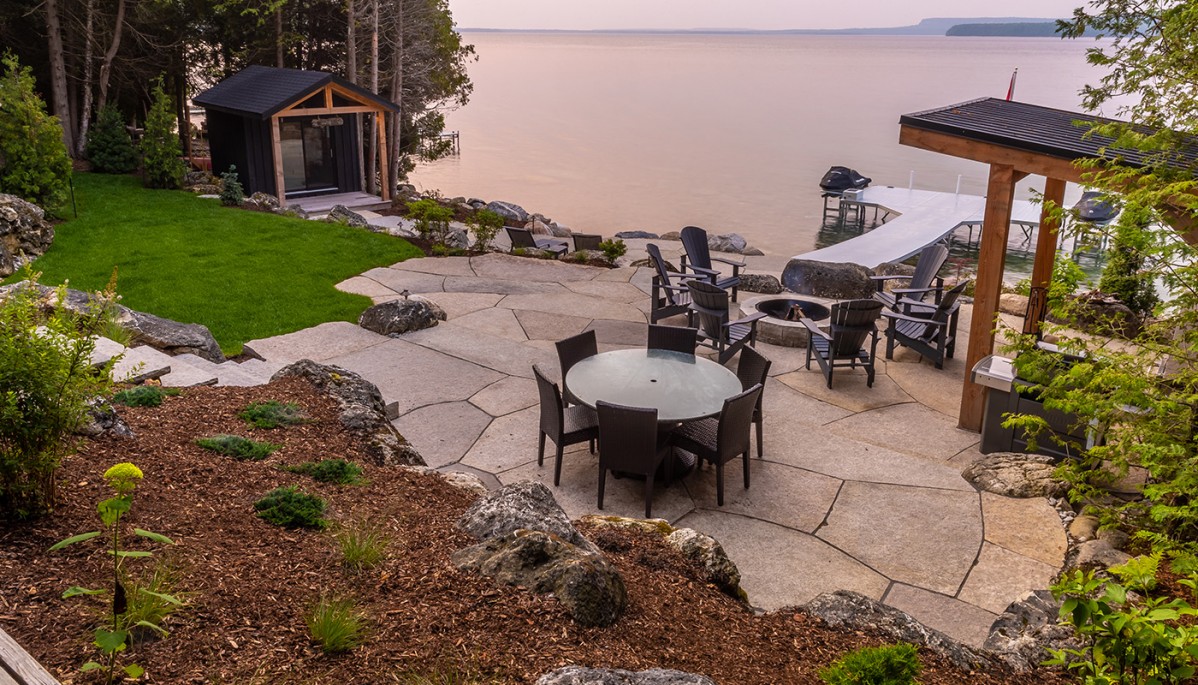 Why is landscaping important for resale?
First impressions matter. Prospective buyers will form their first impression of a property as they pull up to the driveway and subconsciously decide whether or not they like it in less than 12 seconds.

Simply put, most people don't want to purchase a property that looks like it needs a lot of work. They want everything done so they can relax and enjoy their property without having to organize a landscape renovation or be inconvenienced during its construction.

One of our clients hired us to landscape a relatively new cottage and update previous work. They were looking to bring it up to standards that would appeal to the clientele they were looking for when selling their home.

This meant upgrading the original materials, improving the overall quality of the design, and adding some special features. We also created multiple outdoor spaces where they could sit and relax and added mature plants to make the gardens look full and improve privacy.

The thing is, people are always willing to pay for things that make their lives easier, whether that means buying their bread from the bakery instead of making it themselves or purchasing a fully landscaped property.

Which landscape upgrades have the highest ROI?
Landscape Ontario, a trade association for the horticultural industry in our province, provides information and resources on the value of landscaping. While they don't offer specific ROI values for landscape upgrades, they provide general guidance on how landscaping can add value to your property.

They contend that a well-designed and maintained landscape can increase a property's value by 10-20%. They also note that certain landscape features, such as outdoor living spaces and sustainable landscape practices, are increasingly popular among homeowners and can further improve the value of a property.

Overall, the return on investment for landscaping will depend on various factors, such as the scope and cost of the project, the quality of the workmanship and materials, and the real estate market in a particular area. You want to look for projects that'll increase the initial impression of your property and show off the possibilities, whether that means making the shoreline more accessible, increasing your property's curb appeal, or giving it a complete makeover.

It should be noted that not all landscape features will provide a good ROI. Pools, for example, are hit-and-miss and won't necessarily increase your home's value. In some instances, they can even have a negative ROI. However, that doesn't mean you shouldn't include one if you and your family love to swim and host pool parties.

In our experience, the improvements that will have an immediate and positive impact on the value of your Georgian Bay property include patios, seating areas, healthy lawns and beautiful gardens. All of these have something in common — they help create a better connection to nature and allow you to enjoy the natural state of your property.

Outdoor living spaces — Building a deck, patio, or outdoor kitchen can provide an excellent ROI, as they are highly sought after by home buyers. According to the National Association of Realtors, a new outdoor kitchen can have an ROI of over 100%!
Landscaping — A well-designed and maintained landscape can increase a home's value by up to 12%, according to research by Virginia Tech. This includes planting trees, adding flower beds, and making sure your lawn is green and healthy.
Lighting — Outdoor lighting adds an element of safety and security to a property, in addition to enhancing its beauty. According to the American Society of Landscape Architects, lighting can have an ROI of over 50%.
So, whether you're landscaping a vacation home, or estate or taking advantage of an opportunity to flip a property through landscape upgrades, the idea is to show how a property can be enjoyed to its fullest potential.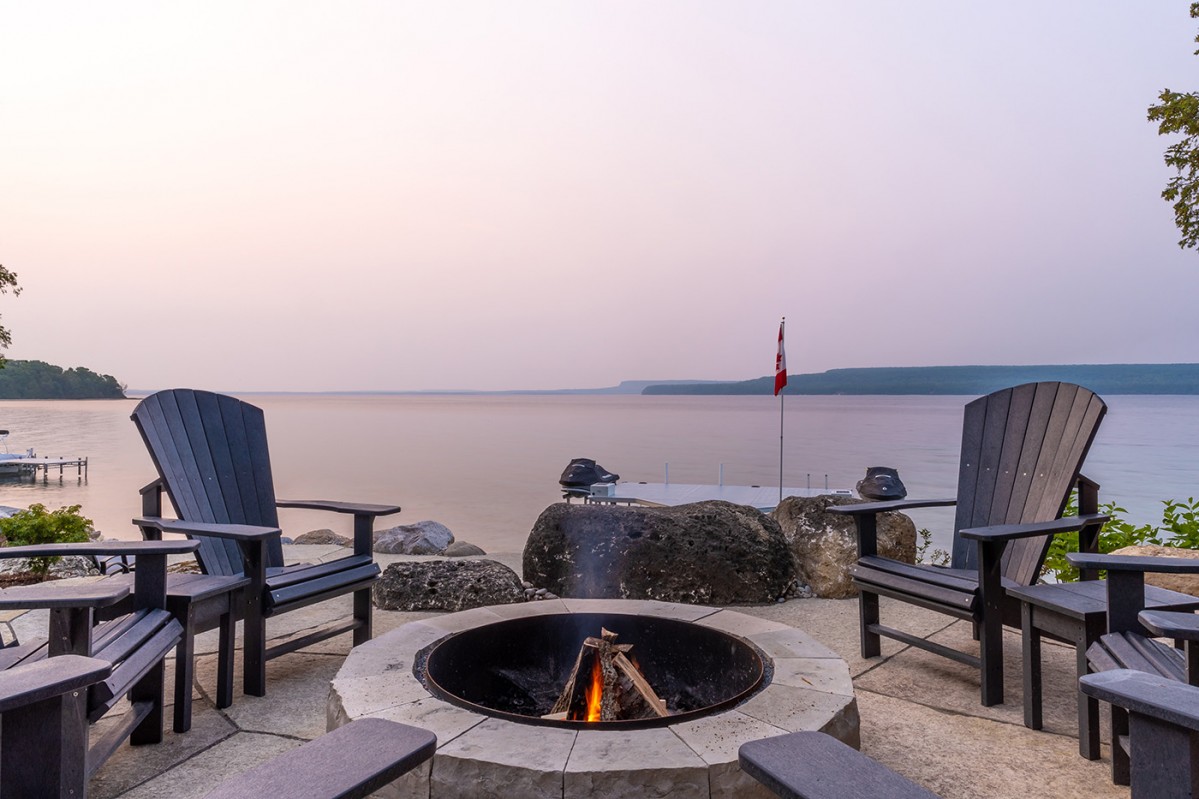 Improve your property for fun… or for profit
In the past few years, people have spent more time cocooning in their yards and have gained a new appreciation for the beauty surrounding them. Being able to step outside and enjoy a comfortable and relaxing space is an instant mood-booster that improves your mental and spiritual health.

If you're looking for inspiration, check out some of our featured projects. You'll see how others have improved their properties, from design to construction and right through to the finished product!

Whether you're upgrading your property for your own enjoyment or to improve its resale value, we're always here to help you get the most out of your landscape, so feel free to reach out to us and book a meeting.