One of the best things about owning lakefront property is spending the summers out on the water — boating, kayaking, canoeing, or using other personal watercraft (PWC).
Whether you're an experienced boater or just starting to explore the joys of the water, dock safety is a priority. In this post, I'll share some tips to help protect your boat from damage, prolong the life of your dock and ensure everyone stays safe and has a great time. So, let's dive in and explore everything you need to know about dock safety!

How to protect your dock
Installing a docking system on your property is a significant investment. Still, it's necessary if you want access to the water and all the fun activities that go along with it. Following these tips can protect your investment and enjoy your dock for many years.

Waves can damage your dock, so it's crucial to ensure it's installed at the proper height. This should be a minimum of 24" above the water line on inland lakes and a minimum of 36" on the Great lakes. Since water levels can vary significantly from season to season and year to year, choose an adaptable dock that can easily adjust.
For longevity, we recommend a dock built from marine-grade aluminum. With minimal care, it will last for decades and won't rot, decay, warp, or twist.
Consider installing perforated decking on your dock if heavy waves are a concern. This allows waves to come up through the deck so they don't lift and flip your dock.
You should install a concrete "hold-down" kit to keep your dock system stable. The concrete is attached to the underside of your dock with a chain, effectively anchoring it in place. If an errant wave does try to lift your dock, the extra downward pressure will keep it stable and in place.
Installing and removing your dock at the right time of year will help prolong its life and keep it from being damaged by snow and ice in the wintertime.
Keeping friends and family safe
Your dock can be a bustling hub of activity filled with people, boats, and equipment, so it's crucial to ensure everyone using the dock stays safe.

Jumping or diving from a dock into the lake can be fun, but it can also be dangerous, so make sure everyone is aware of the depth of the water before tragedy strikes. If necessary, post a sign alerting people of any danger (especially hidden rocks).
Install a swim ladder on your dock so anyone falling into the water has a way to get back up on the dock.
Use a ramp system designed for easy access to the water over challenging shorelines.
For safe entry into the water — especially for seniors and people with mobility issues — install self-leveling dock stairs. The ones from Paradise Dock & Lift are available in a 4-step or 6-step configuration and the angle is automatically adjusted depending on water depth.
Install boat lifts and PWC lifts to make them easy for people to access.
For extra traction, choose an anti-slip surface for your dock, like SureStep perforated decking.
If your property is on the rugged side, provide a safe way for people to access the waterfront. This could involve steps, pathways or a combination of both.
Install LED solar lights to help people navigate back to the house after dark.
Children and non-swimmers should wear a life jacket while on a dock. It's also a good idea to have a life preserver handy in case someone accidentally falls in and struggles.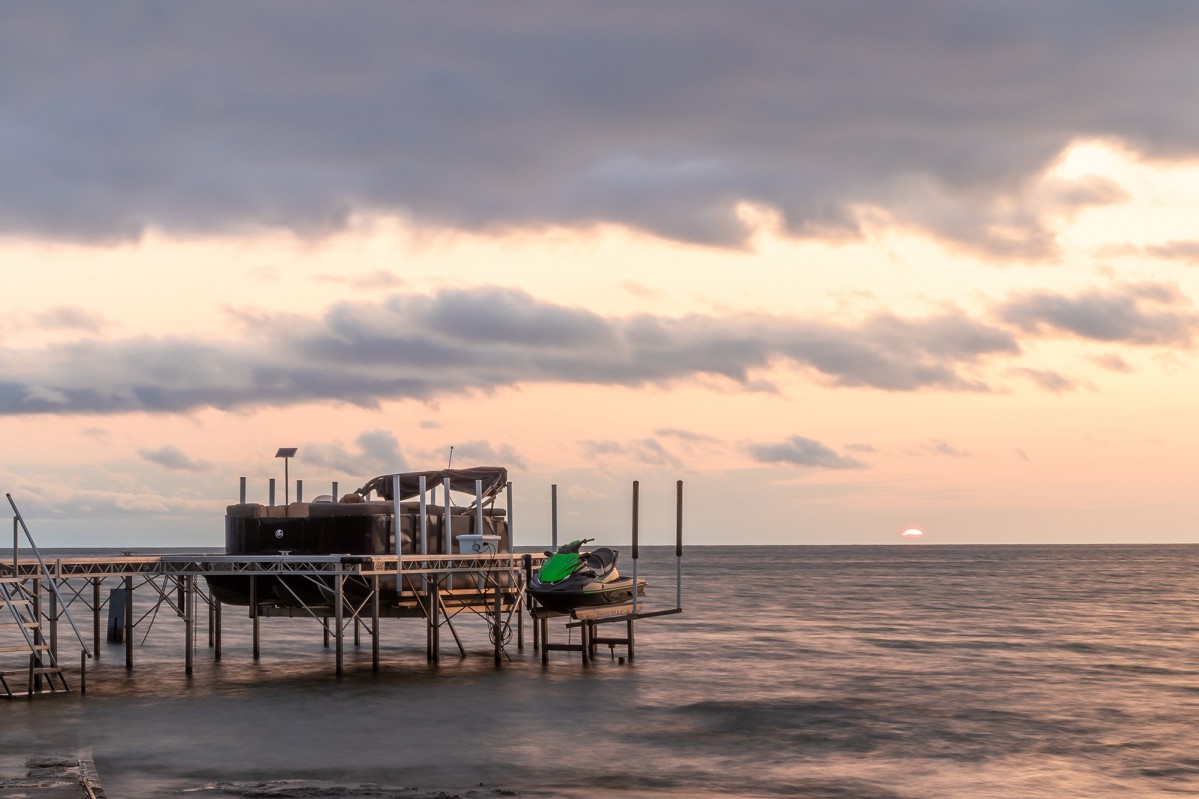 Keeping your boat and PWCs safe
You can add many features to your dock to keep your boat and PWCs from being damaged.

Adding bumpers to your dock keeps your boat from being scuffed and damaged by sharp edges and corners.
A boat lift will keep your boat out of the water when it's not in use while protecting the boat's hull from marine growth and algae. Just make sure it's lifted high enough, or a wave could come along and push it right off the lift!
Keep kayaks, canoes and SUP boards safe by storing them on racks when not in use.
Use cleats to secure your boat to the dock to keep it from drifting away or bumping into anything if you don't have a lift (or it's not on the lift).
Make sure to choose the correct boat lift based on your shoreline. If you're unsure, we can help you select the most appropriate lift.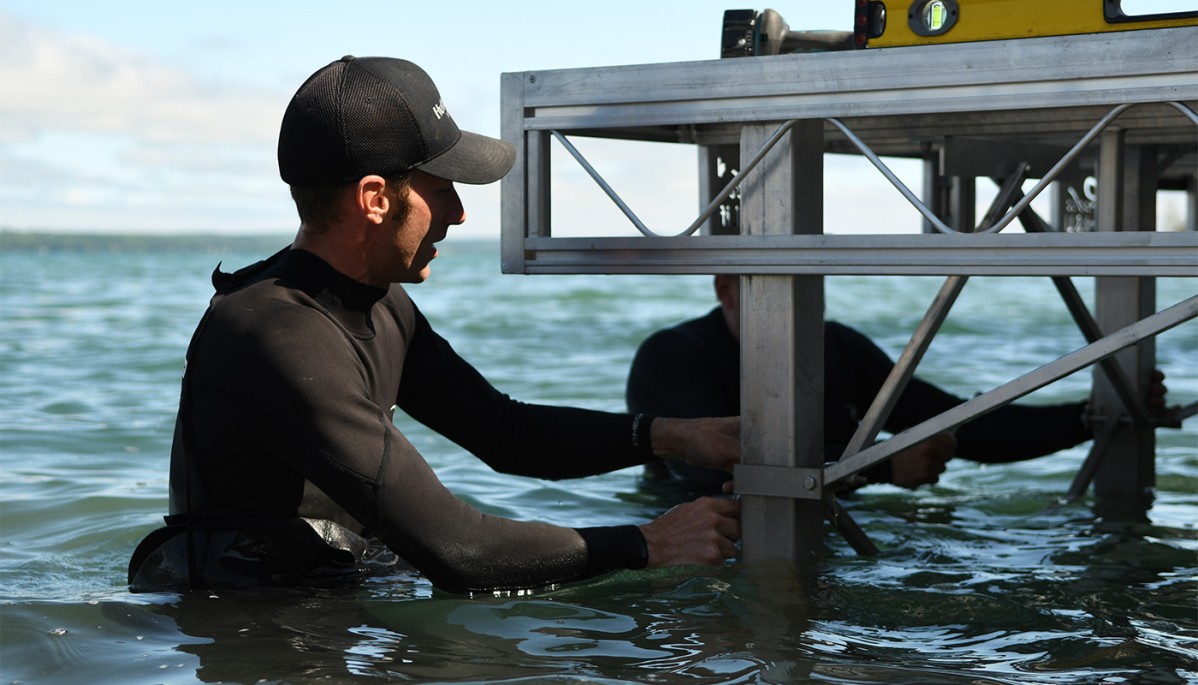 Trust your dock to professionals.
Owning a waterfront property provides endless days of summer fun. Following these tips can protect your dock, keep your friends and family safe, and secure your boat and PWCs.

However, for a truly safe and worry-free experience, it's best to trust your dock to professionals. At Hutten & Co., we install, maintain, and repair dock systems as needed, leaving you with nothing to do but enjoy it!

We're authorized dealers for Paradise™ Docks & Lifts, so feel free to contact us with any questions you have about docks of dock safety.

We'll help ensure your waterfront property is safe and enjoyable for years to come.