John Hutten
Founder/Support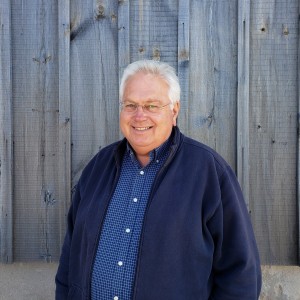 The original Patriarch, John, aka Dad, founded the business in 2000, with a machine, a truck and a whole lot of heart. His early business motto was "Yes, that's our specialty". We learned a lot! Kindness, generosity, and a focus on customer satisfaction built a strong business that continues to grow today. Now he's a number crunching spreadsheet guru, dialling in statistics like nobody's business. At least that's what we think he's up to. Reports are, he's often truant, absent without notice, or otherwise missing in action. Let us know if you catch him!
Bryan Hertz
Sales & Client Care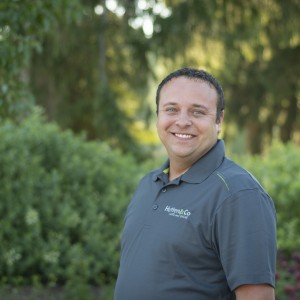 Bryan is the man. The dock guy. The shore guy. He wears a lot of hats, and he wears them well. Confident, passionate, and enthusiastic, Bryan brings an exceptional customer experience with strong product knowledge, and the service to back it up. Bryan loves his baseball, drumming on drums, and hanging out with his family of four. We know he's glad he missed out on the Big Leagues, life just wouldn't be the same here without him.
Amy McComb
Office Manager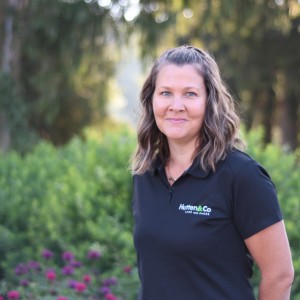 Amy is the office organizer extraordinaire. She's proven herself to throw a mean team party, and has us all on a tight budget. Amy is a dedicated team player with a solid background in business administration, and takes great pride in her professionalism. On the side, Amy is a spirited hockey mom, nutritional guru, and vegetable growing health nut; which is exactly what we needed to keep us in every other shape but round!
Kyle Harman
Estimating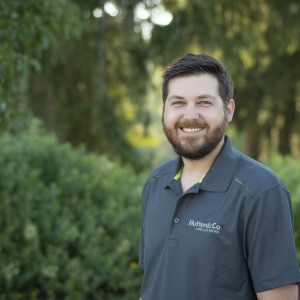 Kyle is our Ace in the Hole. A natural numbers analyst, he is a master of crunching spreadsheets and balancing budgets and is always keen to share his knowledge. While Kyle is significantly beardier than when he first joined us as an estimator, he still has a heart of gold and fits right in with the fun culture we've come to enjoy here. Adding to his already impressive repertoire, he has also completed training as a Certified Landscape Manager. Along with a passion for cuisine, plants, and beard oils, Kyle's dedication to his family and ours is exceptional, and we are lucky to have him on board!
Elise-Suraya Trottier
Landscape Designer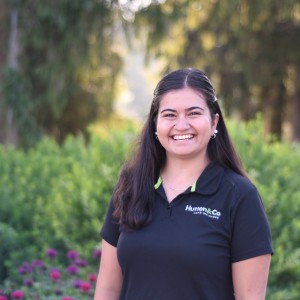 Elise, our first resident designer! Her favourite foods are cake and toast, in that order. She is always up for pouring a fresh cup of coffee into one of her many quirky mugs. Elise is a talented graduate of Fanshawe college and brings a new perspective to our team and designs. She recently left her home in the GTA for our rugged views, fresh water, and world class hiking – the only thing she is missing is IKEA. Don't let Elise's quiet nature fool you though; she is tough as nails and ready for anything!
Tobias Mahne
Landscape Designer
Jill Prange
Service Coordinator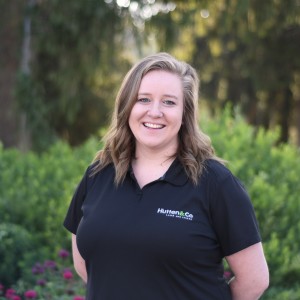 Jill is our fast paced, customer lovin' care giver found on the front lines. Call our office, you'll catch her! With a diploma in office administration, she brings meticulous and cheery service to company and customer alike. Jill doesn't just like words, she likes songs too. Come in singing a tune, she'll join right in! Jill really doesn't like cheesies under her fingernails, so her weapon of choice for that cheesy goodness? Chopsticks. She bakes a mean chocolate chip cookie, and can drive a big tractor better than most. Don't believe it? Challenge accepted.
Scott Maclean
Landscape Foreman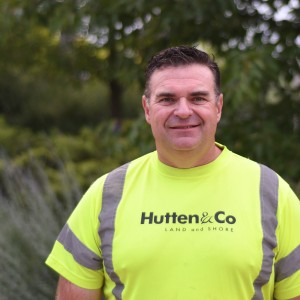 Scott takes in the craziness here with a quiet, methodical scrutiny that doesn't miss a beat. He has an uncanny handle on the entire landscape scene and a meticulous eye for detail. With over 20 year's experience in the field, he's earned it. When he isn't crafting the best landscapes in Ontario, he is likely ripping around with his son on dirtbikes! Braaaaap!
Laurie McConnell
Landscape Crew Member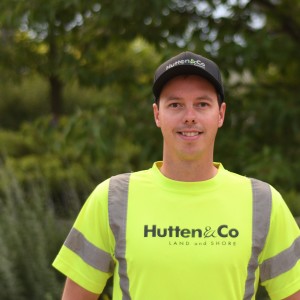 Laurie - the everything guy. Professional snow clearer, seasoned dock service veteran, skilled machine operator and landscape tech, and dedicated family man, Laurie is an excellent addition to the team. Somehow, he is always smiling, even when you'd expect a frown. He's also been known as the home depot guy, where he's taken home several consecutive employee awards in a row. The reason is obvious; he'd cheerfully give you the shirt off his back. No questions.
Dave Pigott
Landscape Crew Member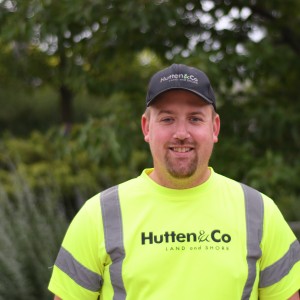 Dave comes to us with lots of landscaping experience. He's got a great attitude and a strong work ethic. When he is not working, look for him parked somewhere along the Saugeen River, where you will probably find him fishing. He is currently working toward completing the requirements to become a Certified Landscape Technician.
Eric Render
Landscape Foreman
The resident tree expert, Eric has a real passion for the outdoors, horticulture, and making a place beautiful. When he's not assessing rare or possibly endangered bark from strange trees, he is working at an abnormal rate of speed that seems like it simply must run out. But it doesn't. It keeps going. And going. We're not sure what the sauce is, but we're really fortunate to experience all that energy! Eric is also a really generous dude. He brings lotions, beard oils and other products for our grooming pleasure. We're glad, it's a nice mix from the copious amounts of candy that we can also enjoy from his mitt. Thanks Eric!
Kevin Smith
Landscape Foreman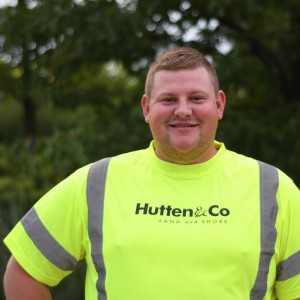 Dedicated, passionate, and an exceptional team player, Kevin pumps out the production, while keeping things fun. When he isn't working, he's probably spending time with his family, tending to his outdoor rink in the winter, ice fishing, or playing sports.
Matt Wenger
Landscape Crew Member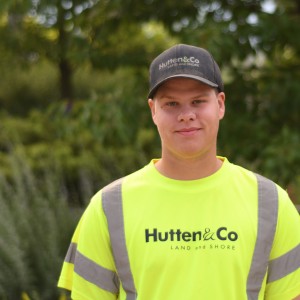 Matthew, the son of a legend. He is just as dedicated as his dad too. After helping us out here and there installing some docks and laying some sod, Matt has joined our team full-time, and we are glad to have him. While he enjoys quiet days at home with his PlayStation, Matt is a go-getter in the field and will always go the extra mile to help his teammates. We are excited to see him grow with us!
Jamie Wenger
Facility and Logistics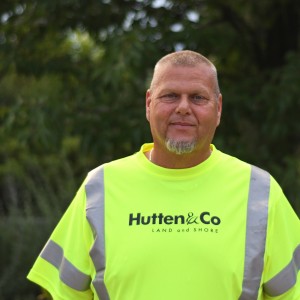 Jamie is very multi-talented: he is a limo driver, wedding officiant, chief story teller, and gourmet cook, just to name a few of the hats that he wears... That we can remember. It makes us tired even trying to think of the rest of the list. He literally has a true story for everything you can think of, from chasing chickens in the Caribbean (did we get this right?) to sending an exploding propane tank through a research camp in the Yukon. You name it, he has done it, owned it, ate it, raced it, or has a license for it. Oddly enough he is the quietest of the bunch, but don't let that fool you - his die-hard sense of duty is unparalleled as he fills many roles here. The only fault we have found is that he doesn't sleep. Ever.
Edward Brillinger
Landscape Crew Member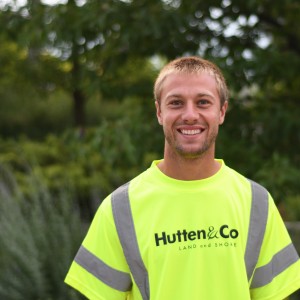 Peter Beeksma
Landscape Foreman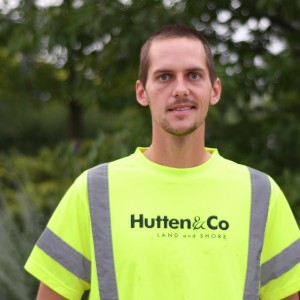 Neil VanAlstine
Dock Service Crew Member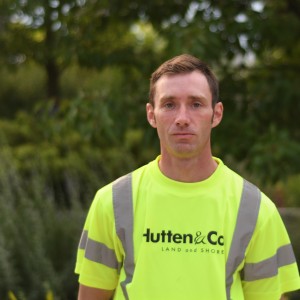 Nick Varley
Landscape Crew Member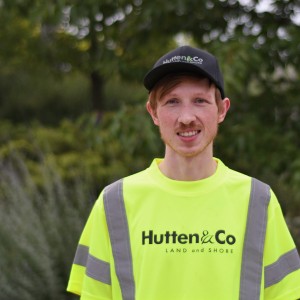 Stephen Spencer
Landscape Crew Member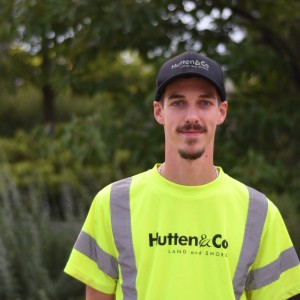 Matt Shepherd
Service Manager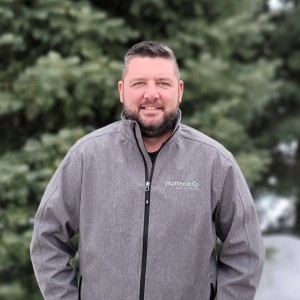 Chris Lane
Project Manager