What sets a company apart from its competitors?
Here at Hutten, we think it's why we do what we do.
On a very basic level, we help our customers — but we believe we do far more than just that. It's our mission, vision and values statements that make your experience with us the best it can be.
Curious what gets our team out of bed in the morning? Read on and see!
A mission and vision inspired by our region — and you!
The Georgian Triangle — specifically the Grey and Bruce Counties — is where Hutten & Co. started. With our offices, shop and yard right in Owen Sound, we feel an affinity to this stunning region we call home.
This breathtaking region inspired our company's mission statement:
"To shape our rugged landscape in ways that captivate, inspire and bring people closer to nature."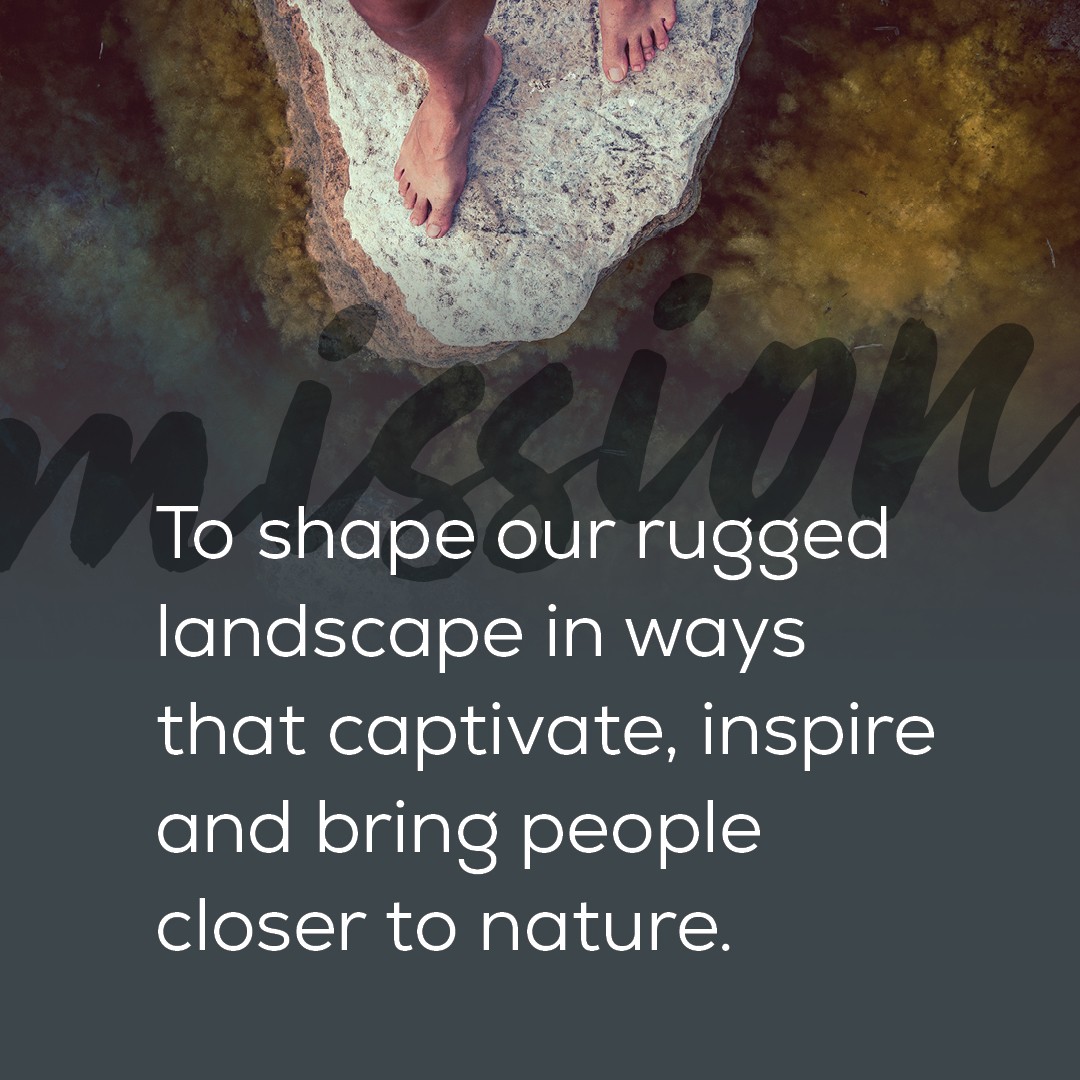 It's a memorable mission that everyone can get behind, whether they're a customer or a team member. At its core, it's all about bringing people together and helping them appreciate the stunning natural beauty that's all around us.
Speaking of our mission, it goes hand-in-hand with our vision statements.
This past year, we rethought and sharpened our vision statements, inspired especially by the idea of clarity. A good vision statement should describe what life looks like when a mission is lived out. So, if we took our above mission statement, what would change in our customers' — and teams' — lives?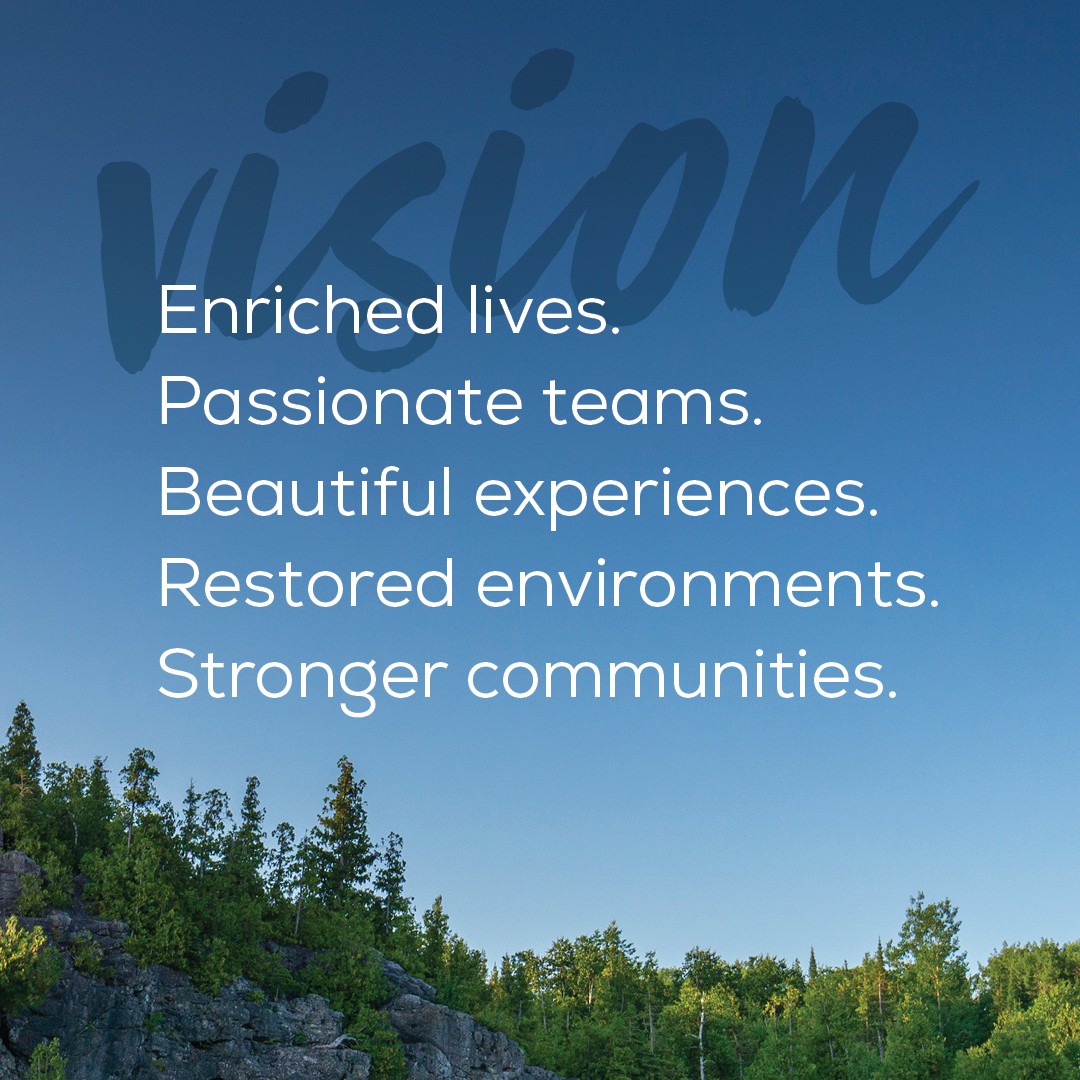 As you can see, the goal is to create a beautiful experience for you, enrich your life (and others!) and restoring our environment while we're at it.

The passion of our team and a stronger surrounding community are added bonuses!
Core values inspired by our team… and our history
When John and Wilma Hutten started Hutten Bobcat Services in 1998, they had no idea what it would grow into. Our family-owned company became "Hutten & Co." in 2007, and the rest is history!
Along the way, we learned a few things about running a business — and we realized how important our core values were. So, this past year we unveiled new, sharpened core values after much collaboration.
The values were developed to describe the heart of who we are: a group of aligned professionals with a shared mission, captivating and inspiring people with naturalized spaces. These are values we've consistently come to hire by, and they continue to define our team and brand today.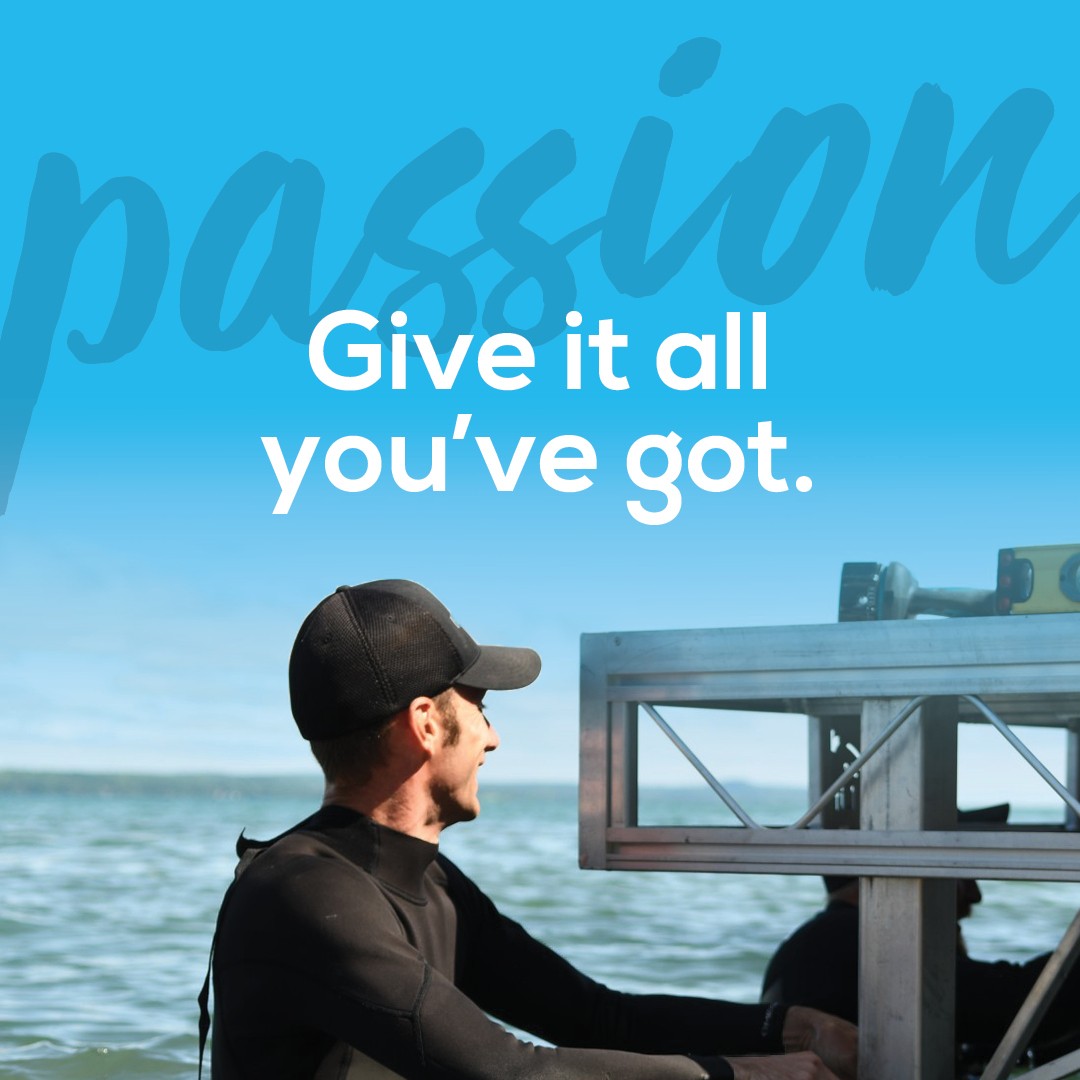 1. Passion
In our world, we work hard in intense weather, but the rewards and satisfaction are huge. We show extreme care for the work we do and the people we serve. It's exciting to work with that kind of team!
We live out this value by giving our team as many opportunities to grow as we can, by setting goals together, creating career paths so our team knows how they can grow, and offering to pay for a wealth of professional development opportunities.
For our customers, this means a team that's seriously interested in the work they're doing!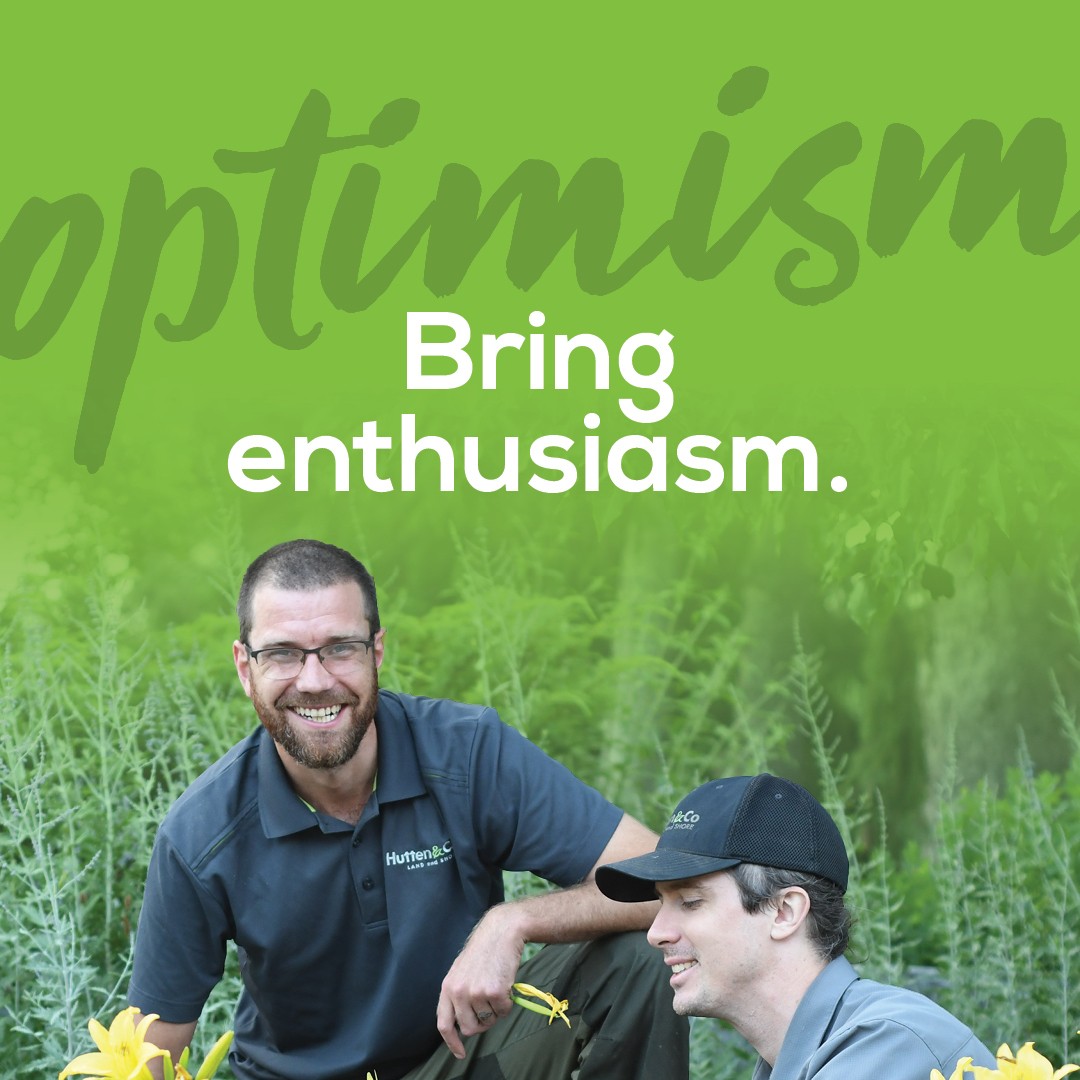 2. Optimism
An enjoyable workplace is a wonderful thing. Every day, we strive to contribute positively, greet each other with a smile, and have a little fun, impacting lives for the better.
This is one of those values that starts with every single person on our team. But we try our best to influence everyone's attitudes too! How? With strong (and shared) strategic planning, clear financial metrics, competitive compensation and oh, yes — lots of fun events to celebrate wins, like barbecues, quarterly parties and of course, holiday parties!
For our customers, this means a team that enjoys coming to work, day in and day out.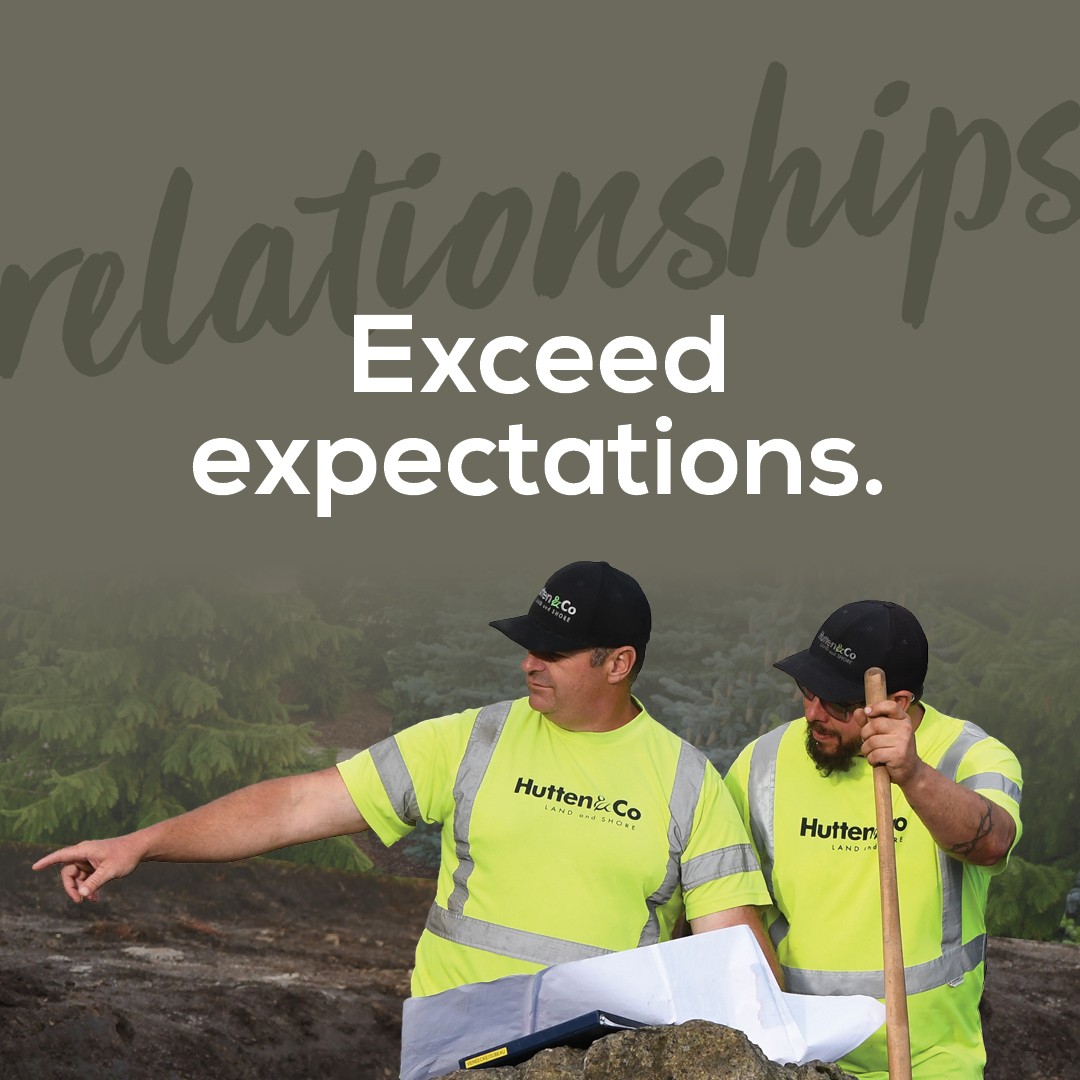 3. Relationships
The service industry is all about serving people. It stands to reason then, that serving well is expected. We believe we can do better than that, striving to exceed expectations in every interaction.
One way we live out this value is through "The Hutten Way," our proprietary set of service guarantees.
For our customers, this guarantees your experience is an excellent one.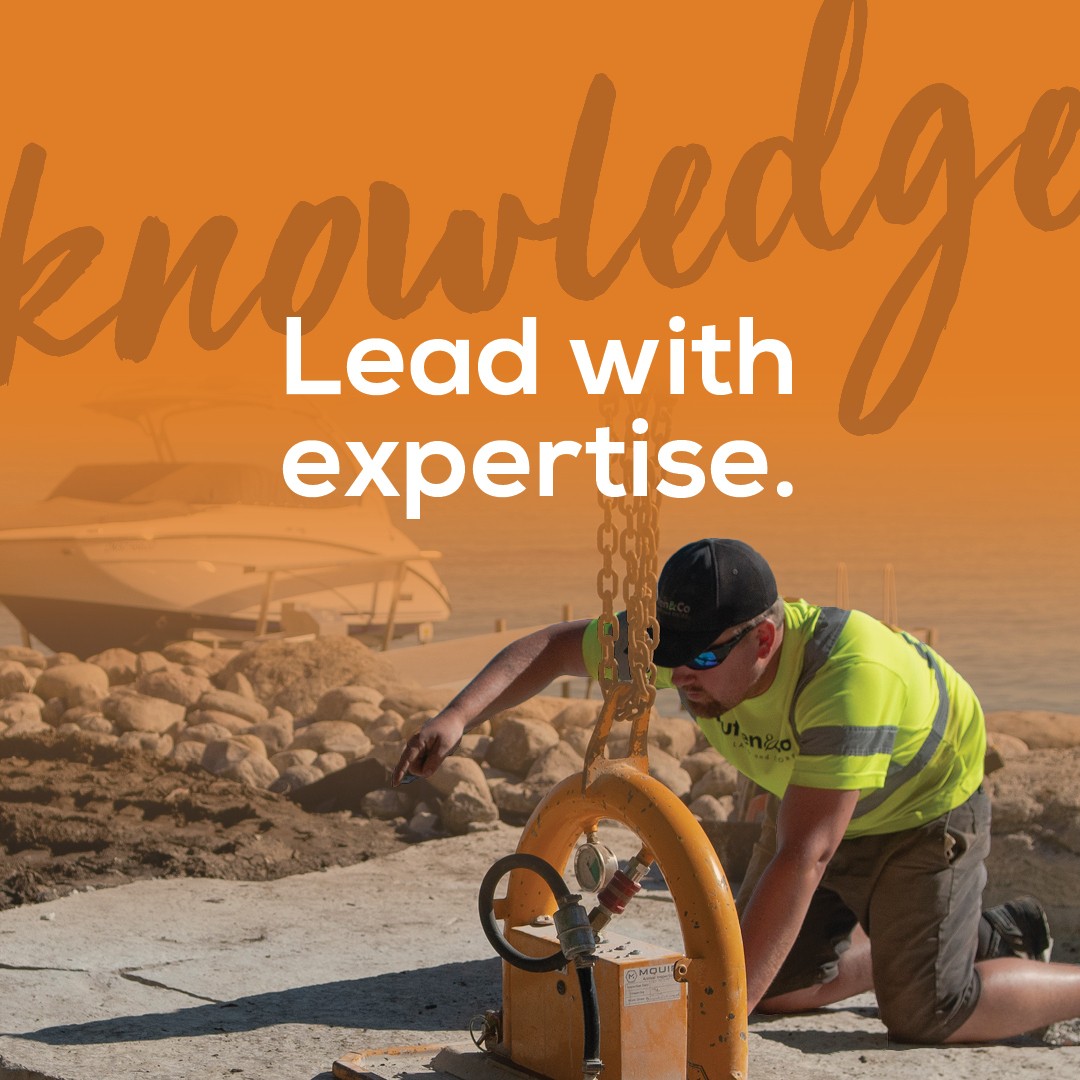 4. Knowledge
We have a strong desire to be highly skilled and constantly learning about our craft. This gives our company a cutting edge, sets us apart from the rest, and develops leading talent.
One way we live out this value is with yearly "Skills Days" where we focus on practicing and developing new skills as a team!
Skills Day 2020
For our customers, that means a team that knows what they're doing and can offer you expert advice, no matter the situation.
Don't take our word for it…
It's easy to write about what we do on a daily basis, and write about it in a way that inspires.
But what really matters isn't what I say — it's what our customers are saying.
That's why I encourage you to take a look at our Facebook, Houzz and Google reviews, all directly from our customers.
If you like what you see, you can book a meeting with us when you're ready.