Choosing a docking system for your home is exciting, but you might need a bit of help and inspiration before you're ready to make a choice.
That's why we've compiled this list of helpful questions to ask so you can decide what sort of dock suits your lifestyle. We've also divided our docks into three main "types" to give you a rough idea of pricing.
First, create a wishlist by asking these six questions
Before you make any decisions, start by asking yourself a few questions and make a wishlist with the answers. This can be a pretty fun activity since the sky really is the limit!
1. What sort of activities will you do on your dock?
For some, just lounging on the deck in a chair will do. But for others, a dock really is the outdoor activity hub of their cottage or home.
Whether it's swimming, barbecuing or fishing, there's so much you can do on the dock itself.
Making a list of all the things you'd like to be able to do on your dock will help you narrow down the size, location and accessories you'll need.
2. Do you own a boat or any other watercraft?
This question might seem obvious, but it's important to figure out what accessories you'll need on your dock if you have a motorboat, fishing boat or Sea-Doo. It's especially important if you have more than one.
From boat lifts and slips, vinyl canopies, cleat hooks and dock boxes, there's a wealth of options available. It might feel a bit overwhelming, but we're here to help you if you need it.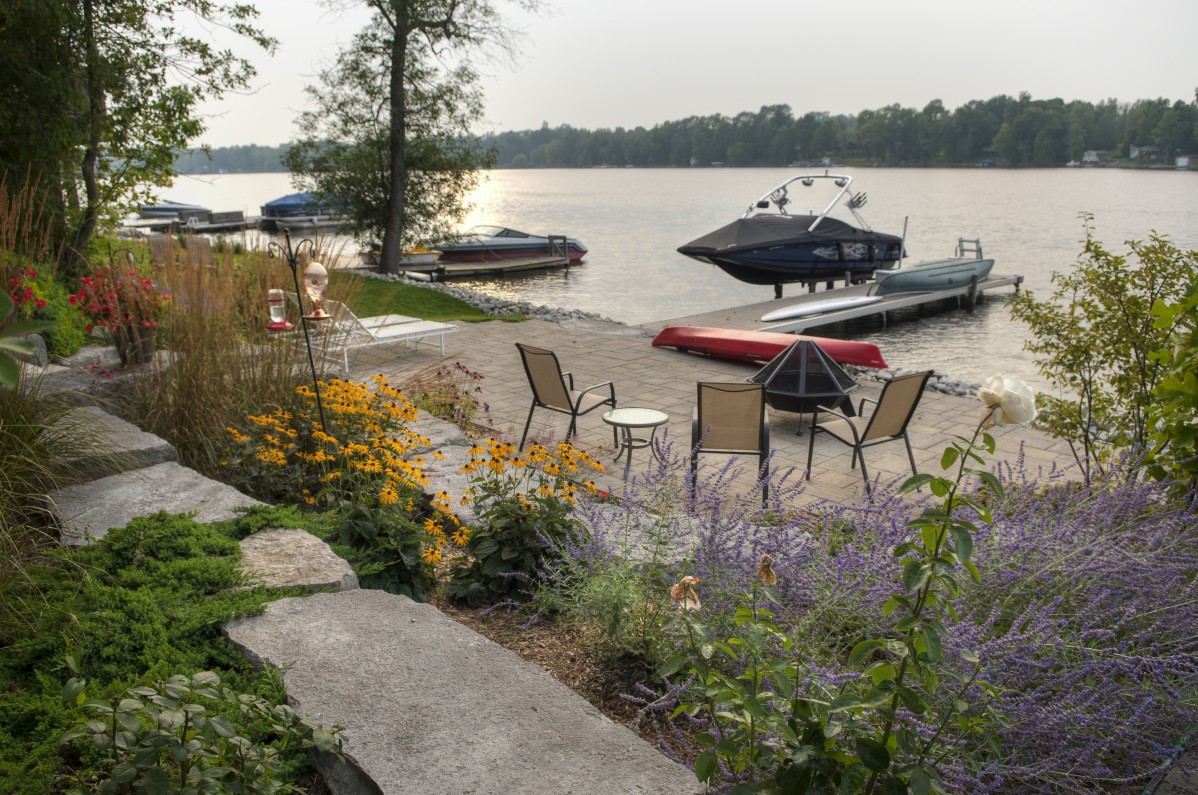 3. Do you need electricity or solar power?
Having a power pedestal with electric outlets on your dock can be wildly useful. You can power boat lifts, lighting systems, speakers and much more.
Solar power can also be harnessed for pretty much anything — yes, even boat lifts! — if you aren't keen on putting an electrical line on your dock. It's a great, lower-cost alternative to electrical wiring.
4. Do you want to decorate your dock at all?
If you're buying a marine-grade aluminum dock with vented decking — which is our recommendation for big, wild bodies of water — you can expect a nicely textured (often grey) reinforced and highly durable plastic decking. Sometimes you can opt for aluminum decking for a different aesthetic!
Other fun decor options include flagpoles and even furniture to complete your experience.
5. What type of shoreline do you have?
This is a big question and one we can't even begin to answer in a short paragraph!
In the Georgian Triangle, there are five main types of shorelines. We recommend finding out which type you have with this list, then use this guide to figure out which dock is best for it.
6. What's your budget?
Finally, now that you've got a long wishlist for your docking system, you'll need to determine if it fits into your budget. Which is a great segue into our next section…
The three types of docks
If you're just starting out, the sheer amount of options and features for modular docks can be a bit overwhelming. We get it — that's why we've created three different groupings based on lifestyle and budget. These three examples below will give you a good idea of what to expect and help you as you make your decision.
Since our docks are modular designs that can fit nearly any scenario, there are loads of layout options. But we can help you navigate them all!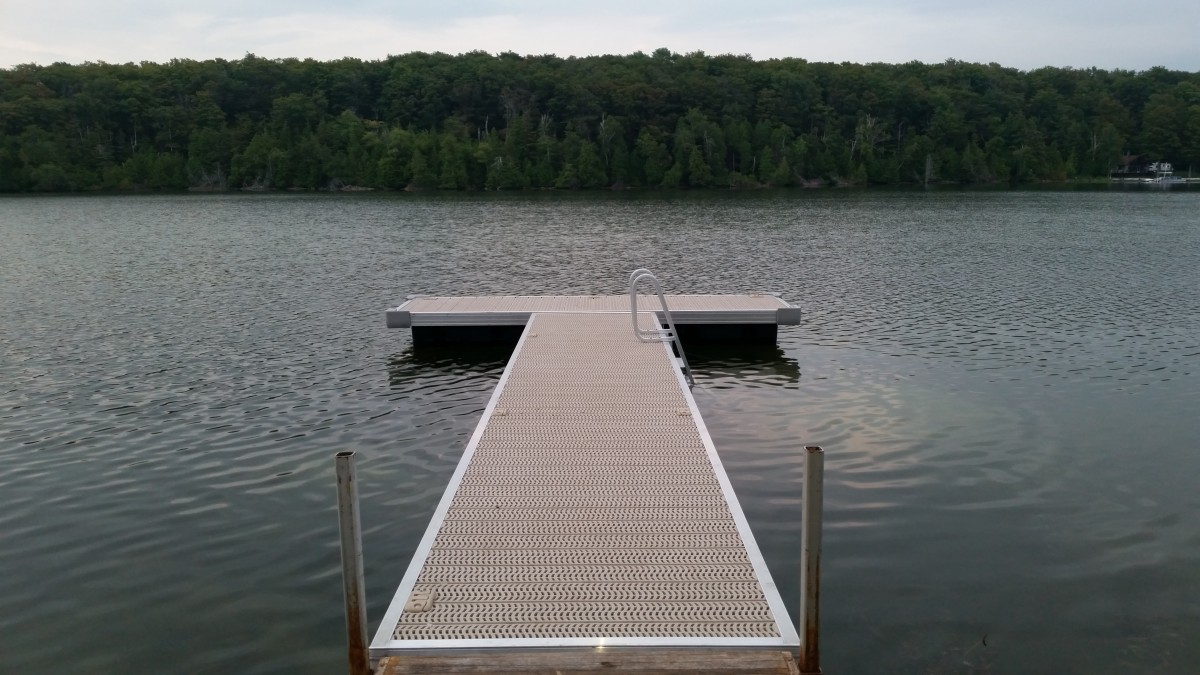 1. The Personal ($8–15K)
Our most basic option, this dock is simple, practical and gives you access to all the necessities.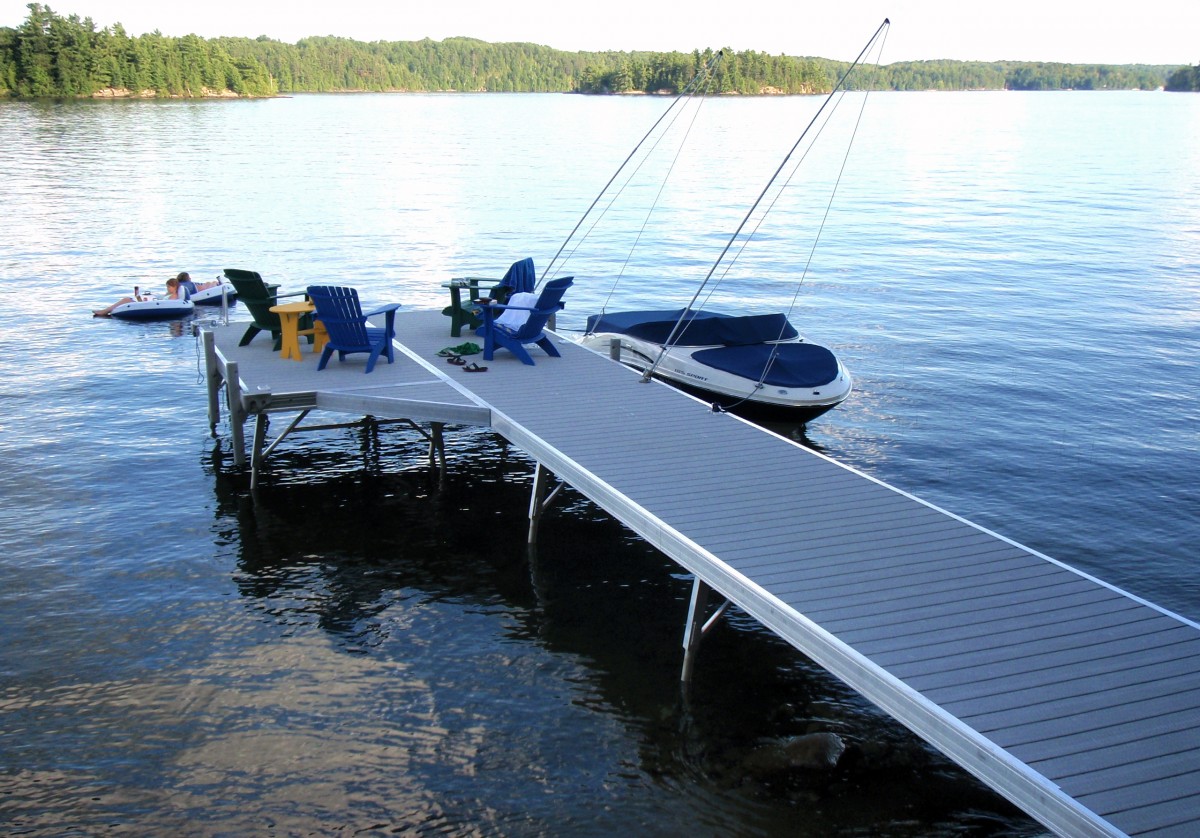 2. The Family ($15–30K)
Add more features to your dock system such as swimming access, boat docking or even an on-water patio.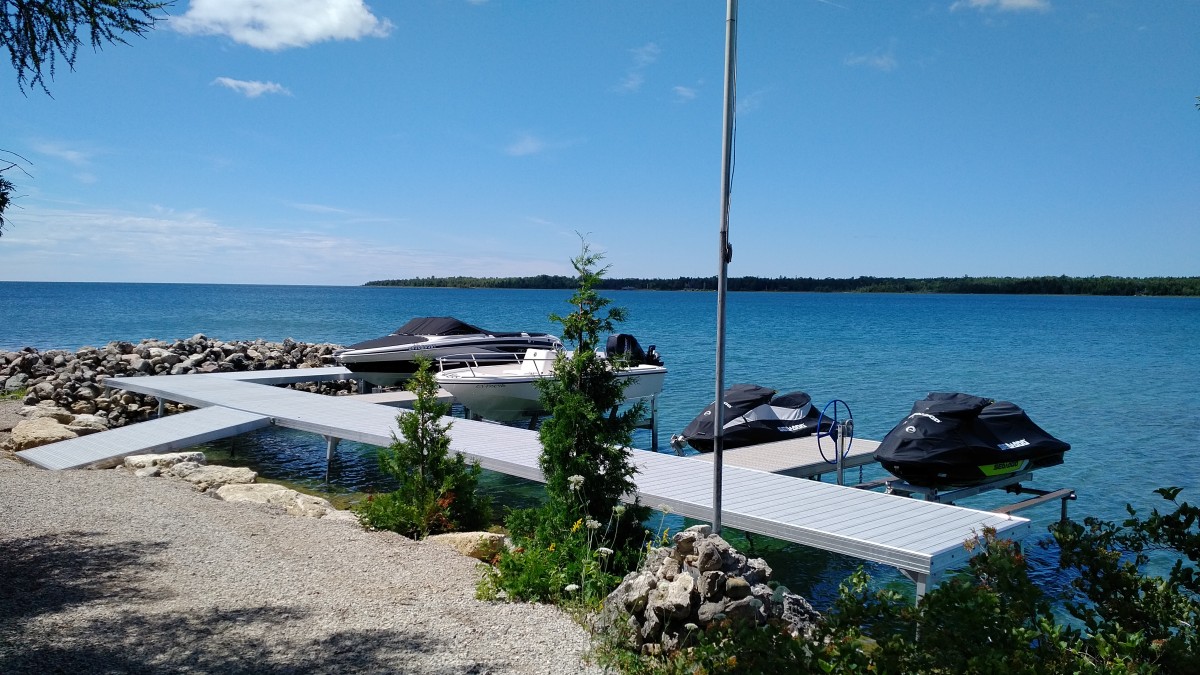 3. The Ultimate ($30–80K+)
An extensive dock system that really has it all, including patios, boat slips and boat & PWC lifts.
Choose a docking system that suits you
Obviously, these three dock types are broad brushstrokes and are just examples to help guide you. There's all sorts of customization that can happen to fit both your lifestyle and your budget.
If you'd like to find out more about our dock & lift installation and maintenance services, give us a call! We're happy to answer any questions you might have.