Summers are short up here along the shores of the great Georgian Bay. Make sure your property is ready so you can make the most of it!
Whether you love hosting outdoor parties, playing lawn games with family and friends or spending time by the water, it's important to prepare your outdoor spaces so your landscape is as ready to entertain as you are. We've put a few tips together to make preparing your property easier for you… let's get started!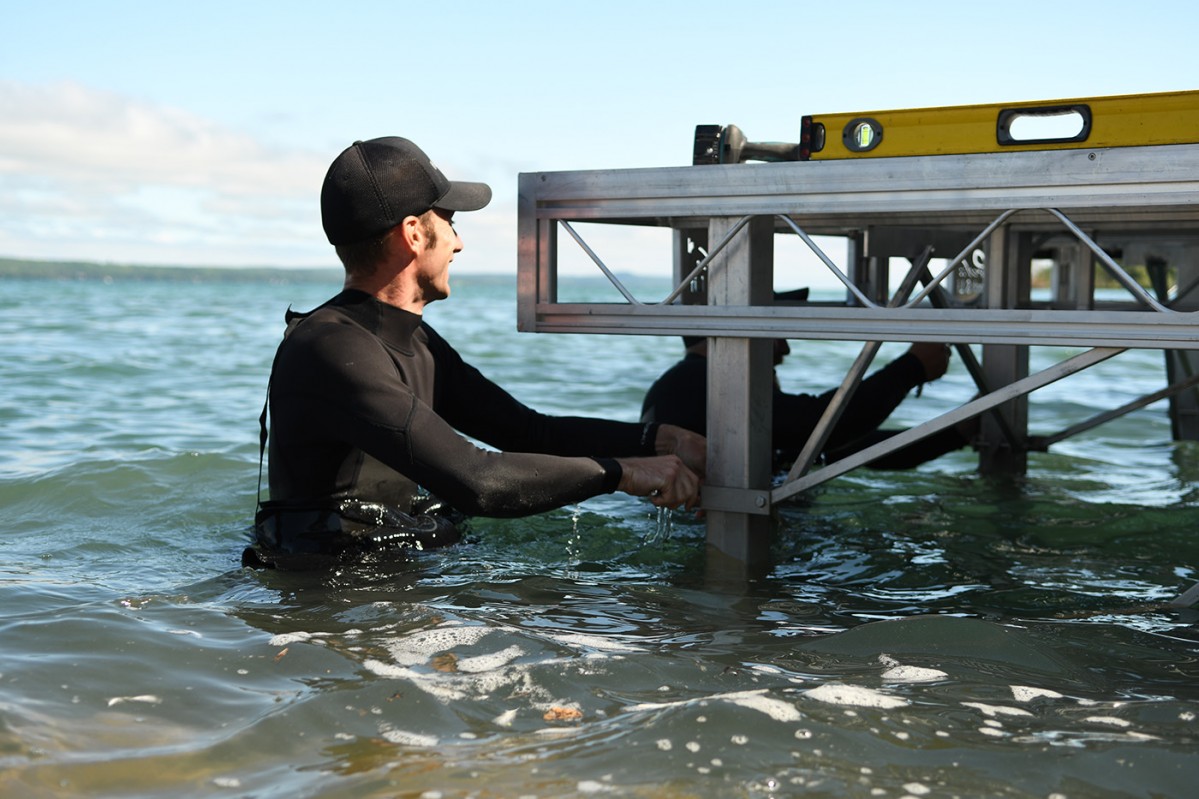 Getting your dock ready
Getting the dock ready signals the start of a fun-filled summer! Here are some steps to help you prepare it so you can enjoy your waterfront property safely and comfortably.
Get it in the water — If your dock isn't a permanent structure, you can struggle to get it in the water yourself or make arrangements to have it put back in place by professionals to make your life easier.
Clean the dock — Remove any debris, leaves, or other materials that may have accumulated over the winter. If you have a wooden dock, use a stiff bristle brush and mild detergent to scrub it clean. Use a soft cloth to clean an aluminum dock.
Inspect the dock — Look for signs of damage, including loose boards, broken hardware, or rotting wood. Repair any damage before using the dock.
Check the safety features — Dock safety is crucial, so make sure your dock is equipped with all the necessary safety features, including life rings, ladders, and boat bumpers. Make sure they are in good working order.
Secure boats and watercraft — If you plan to use your dock to store boats or watercraft, make sure to secure them properly with ropes or chains. Check that your boat lift or hoist is in working order.
Add the finishing touches — Once the dock is safely in the water, get out the accessories to make your dock a fun place to hang out with family and friends!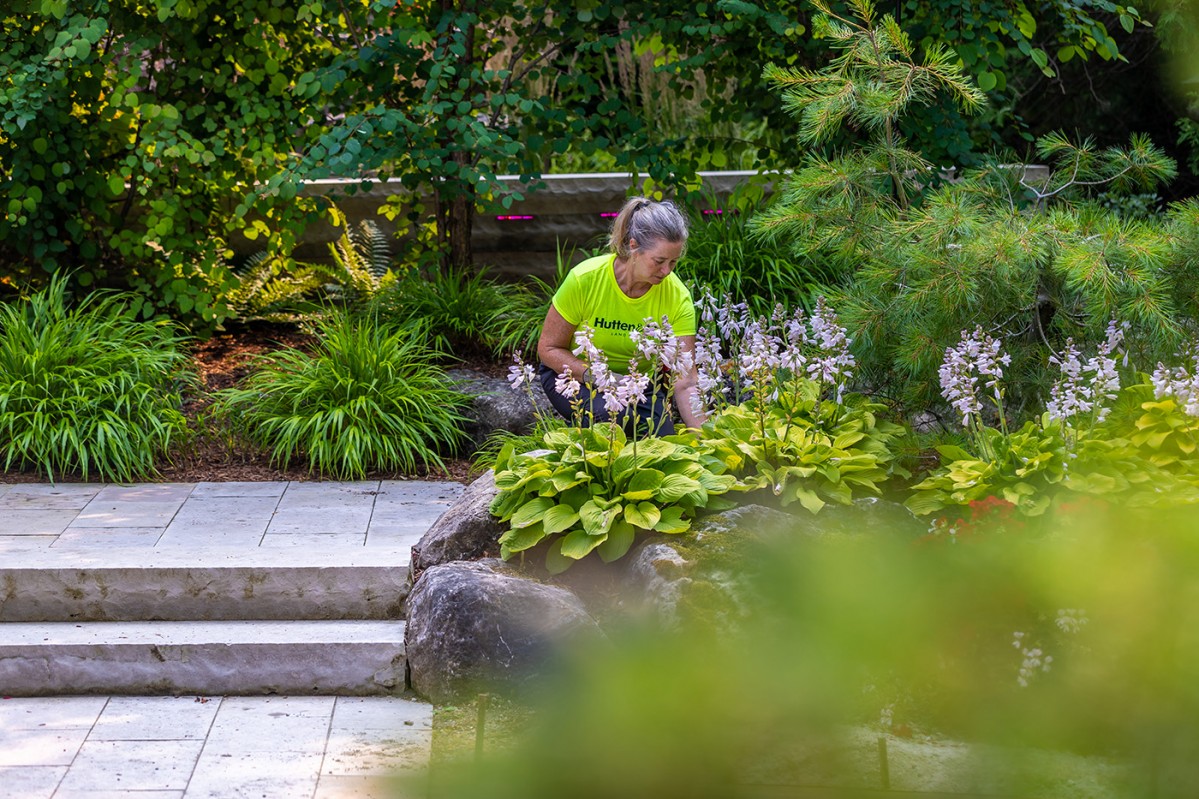 Preparing your gardens

Gardens beautify your yard, filling it with restful greens and vibrant colours. Here are some tips to help you get your flower gardens ready for summer.
Clean up the garden — Remove dead leaves, weeds and other debris from your flower garden. This will help to prevent disease and insect infestations and make it easier to plant new flowers.
Prune and trim — Trim back any dead or damaged branches on your shrubs and trees, and prune your perennials to encourage new growth.
Add compost and/or fertilizer — Adding compost or fertilizer will give your plants the nutrients they need to grow strong and healthy throughout the summer.
Add plantings — Perennials are a great low-maintenance choice for adding pops of colour to your garden — we can help you plan a great garden enhancement!
Apply mulch — Adding a layer of mulch helps retain moisture, suppresses weed growth and regulates soil temperature. For best results choose a natural shredded pine mulch.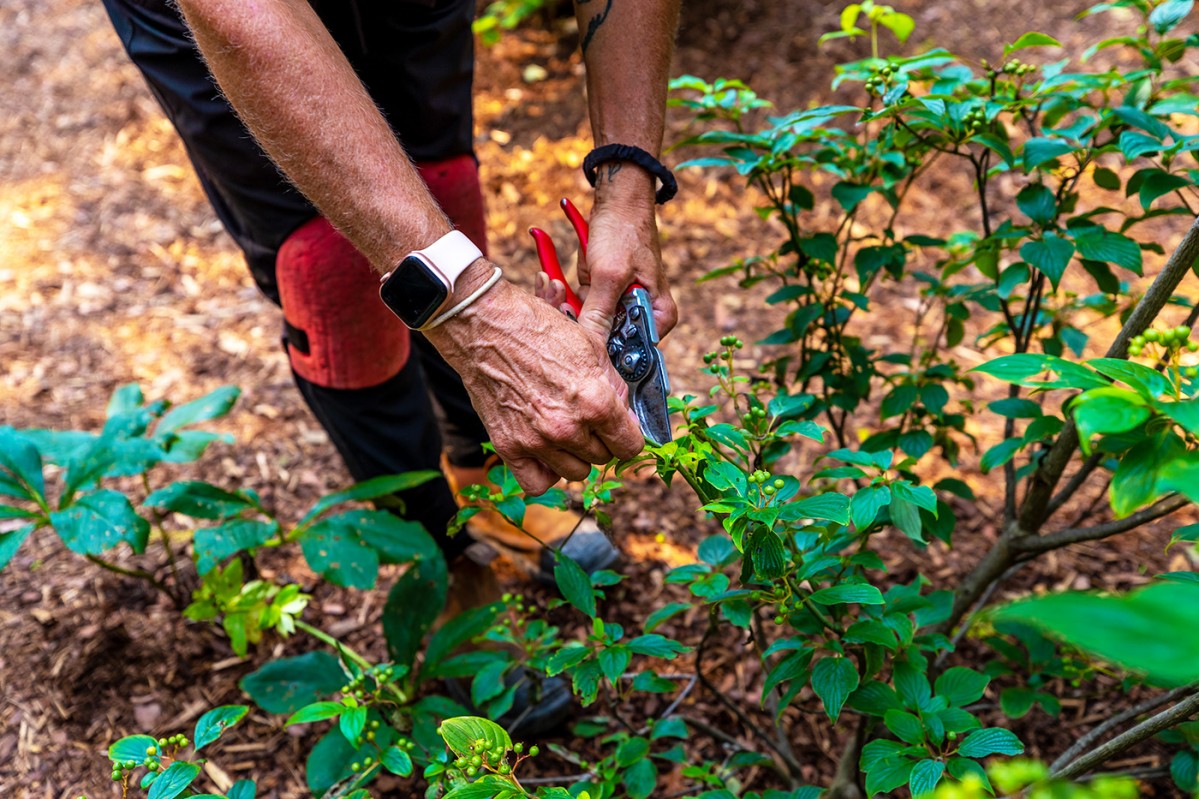 Taking care of your trees and shrubs
Trees and shrubs are sometimes forgotten in the frenzy to get ready for summer, but they need a little TLC, too. Here are some tips to help you keep your trees and shrubs healthy and vibrant.
Prune your trees and shrubs — Remove any dead or diseased branches and trim back any overgrown branches to promote healthy growth and maintain their appearance.
Apply mulch — Your trees and shrubs appreciate mulch as much as your garden does. Add a layer of mulch around the base of your trees and shrubs, taking care not to pile it against the tree's trunk.
Inspect for damage — Check your trees and shrubs regularly for pests and diseases, and take action immediately if you notice any signs of infestation or disease. Use organic pest control methods whenever possible.
Apply fertilizer — Choose a slow-release fertilizer that is appropriate for the type of tree or shrub you have to help keep them strong and healthy.


Preparing your irrigation system
If you have an irrigation system, there are a few things you should do each spring to prepare it for summer.
Inspect the system — Check your irrigation system for leaks, cracks or other damage. This includes sprinkler heads, valves and pipes.
Clean the system — Clean out any debris or buildup in your irrigation system, including the sprinkler heads and filters. This prevents damage and keeps the water flowing smoothly.
Connect the water supply — Turn on the water and check for any leaks or other issues. Make sure that the water pressure is appropriate for your system.
Test the system — Turn each zone on separately to make sure they're all functioning properly. Check the sprinkler heads for proper coverage and pressure, and adjust the heads if they've shifted during the winter. You want to water your lawn and gardens, not the driveway!
Adjust the settings — Once you have tested your irrigation system, adjust the settings as needed to ensure that your lawn and garden are getting the appropriate amount of water.
Upgrade your system — Consider installing a smart controller to manage your irrigation system.
A professionally-designed smart irrigation system uses up to 50% less water while saving you a lot of money!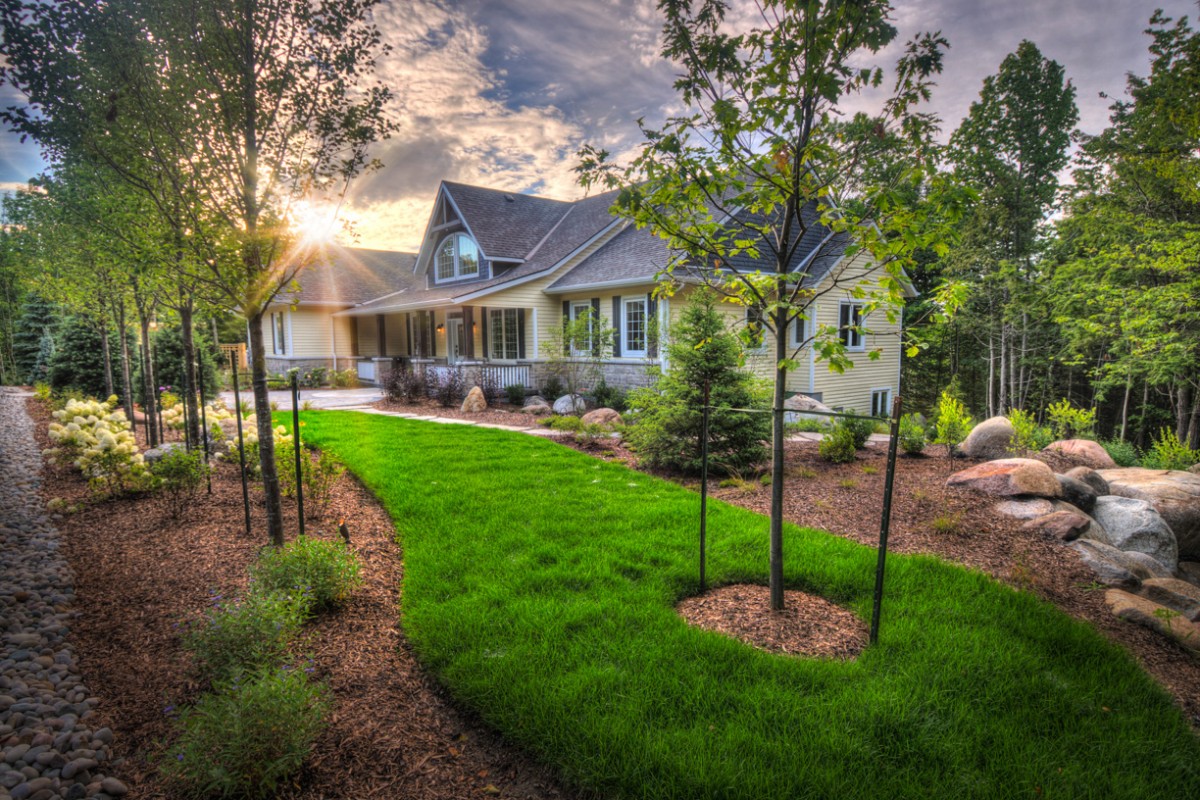 Basic lawn care
If you want a healthy and vibrant lawn that looks good all summer, you need to perform a few basic tasks to get it ready for the heat of the summer. We can also introduce you to a service provider of choice — lawn care is not something we do in-house, but it's important for a healthy landscape!
Dethatch your lawn — Rake your lawn to remove any debris, dead grass, and thatch. This helps circulate air deep down into the roots, stimulating root growth.
Aerate the lawn — Aerating your lawn allows water, air, and nutrients to penetrate the soil more easily, promoting healthy root growth. If you're doing it yourself, make sure the machine you rent pulls plugs right out of the ground (core aeration) rather than just poking holes (spike aeration).
Apply fertilizer — Test your soil to see if it's missing any necessary nutrients. Using this information, choose the appropriate fertilizer and apply following the manufacturer's instructions. To help deter weeds, some safe herbicides are available.
Overseed your lawn — If you have bald spots or thin areas in your lawn, consider overseeding with grass seed. Choose a seed mix that is appropriate for your grass type and follow the manufacturer's instructions.
Throughout the summer you'll need to apply more fertilizer, ensure your lawn gets the water it needs and make sure it's properly mowed. Be careful when fertilizing by water courses!


A final tip…
Getting your outdoor space ready for summer won't feel like a chore if you get your family and friends involved. Put on some music, and think about all the fun you'll have relaxing on the dock, strolling through your gardens or just sitting outside surrounded by nature.


Need a little help? Leave the hard work to us!
Of course, you can make it even easier for yourself by choosing to sign up for our green thumb package or inquire about our dock service packages. Just give us a call to see how we can help before kicking back this summer!