Incredible landscapes don't happen by accident. Whether it's your friend's enviable backyard or a breathtaking public garden, a lot of creativity and planning goes into designing these spaces.
When it's your turn to build a new backyard or refresh your existing one, we always recommend beginning the process by investing in a professional design.
One of the most common questions we hear is, "how much does a landscape design cost?"
The cost of a landscape design is usually dependent on the size of your project. Some landscape designers or firms price landscape design based on an estimated percentage of the final project. On average, that can amount to anywhere between a few hundred dollars to around $15,000.
A few factors influence the price: the project's complexity, each company's design process, and the final deliverables such as sketches, 2D drawings, or immersive 3D renderings.
At Hutten & Co., we offer three base landscape design packages — and a custom package for larger, more complex projects. We created these packages for two reasons: simplicity and clarity.
$2,000 — Small Projects
For smaller projects, you can opt for our basic package. Think simple entrances or patios — something complex enough for a design, but simple enough to not include your entire yard.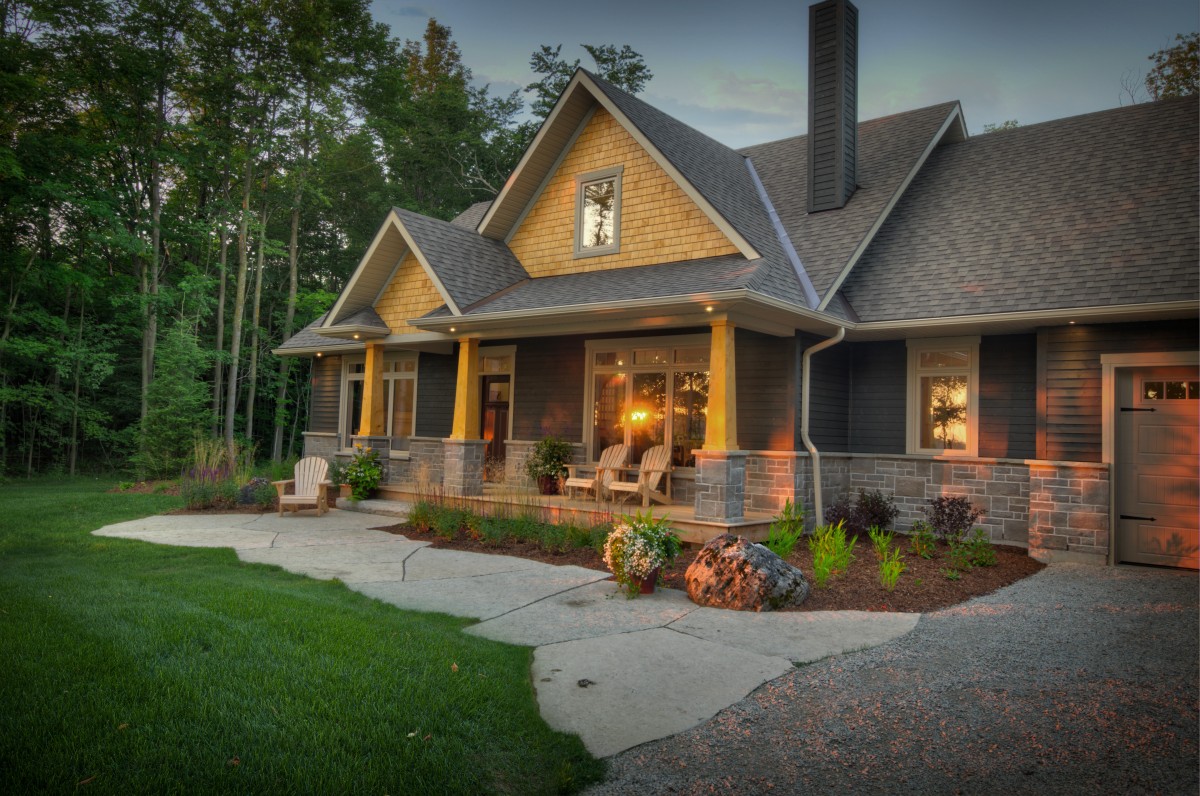 $4,000 — Front or Backyard
If you intend to transform just the front or backyard on your property with multiple items like patios, plantings and an outdoor kitchen, or perhaps a swim spa near a shade structure and fire feature (options abound!) - this is your package. This typically includes one 3D render of key features to help you visualize the space.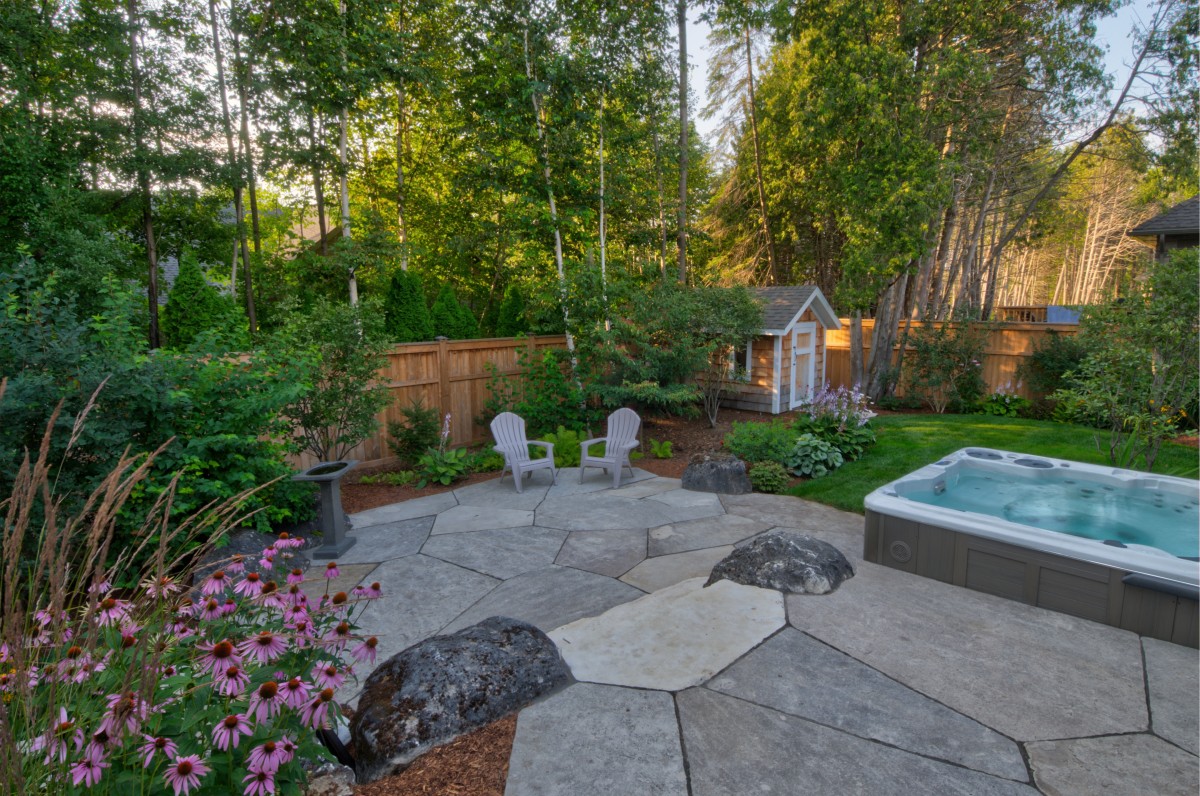 $6,000 — Full Property
If you have a property that's under one acre and want a front and backyard transformation, this is the package for you. Our full property package includes a full site plan with plantings and hardscaping, and two 3D renders. While a large number of properties are suitable for this level of design, larger projects or more complex ones will have requirements above and beyond what this package includes.
$8,000–15,000 — Custom Package
Property owners looking to complete large, complex projects with multiple structures — within a property larger than one acre — need some special attention. Our design team can meet with you to create a custom design package for your project.
Are there other costs I need to consider?
In addition to the base design packages, you may need to put some money aside for engineering, structural drawings, permit drawings and the permitting process. We do not include these items within our packages because not every property needs them, and permit requirements vary by municipality. For example, in some municipalities, you may not need a permit for a small garden pergola, but in others, all wooden structures require a permit.
We recommend setting $2,000–4,000 aside for permits and special drawings.
What if I only need a smaller section of my landscape done?
Proper design and planning are how we guarantee our proposals are accurate. They also give you the opportunity to make an informed decision. With a design in place, you'll know exactly what your project should look like and what you are paying for before getting into it.
We recognize not all projects require a full design. Our Property Care and Enhancement team specializes in small gardening projects and improvements with a simpler approach. We'll show you basic design options limited to focused areas and smaller scope. This type of design typically starts at $500.00. Ask your gardening account manager for details!

Find out more about our landscape design and construction process, or schedule a meeting with us today!