You're gathered outside on a beautiful summer evening, enjoying a lively discussion with your guests when it hits you… those solar lights you plunked in the garden just aren't giving you as much light as you had hoped and you're struggling to see each other in the dark.
A well-designed landscape lighting plan should add beauty, safety, and functionality to your home's outdoor space while complementing your home's architecture and enhancing its aesthetic appeal. While a DIY lighting plan can certainly be effective and provide some benefits, if you're unfamiliar with the different types of lighting available, designing a lighting plan can be a daunting task.
In this blog post, we'll provide you with some tips on how to design a landscape lighting plan that will transform your outdoor space into a beautiful and functional area… and some reasons why you might want to consider hiring a professional to design it for you.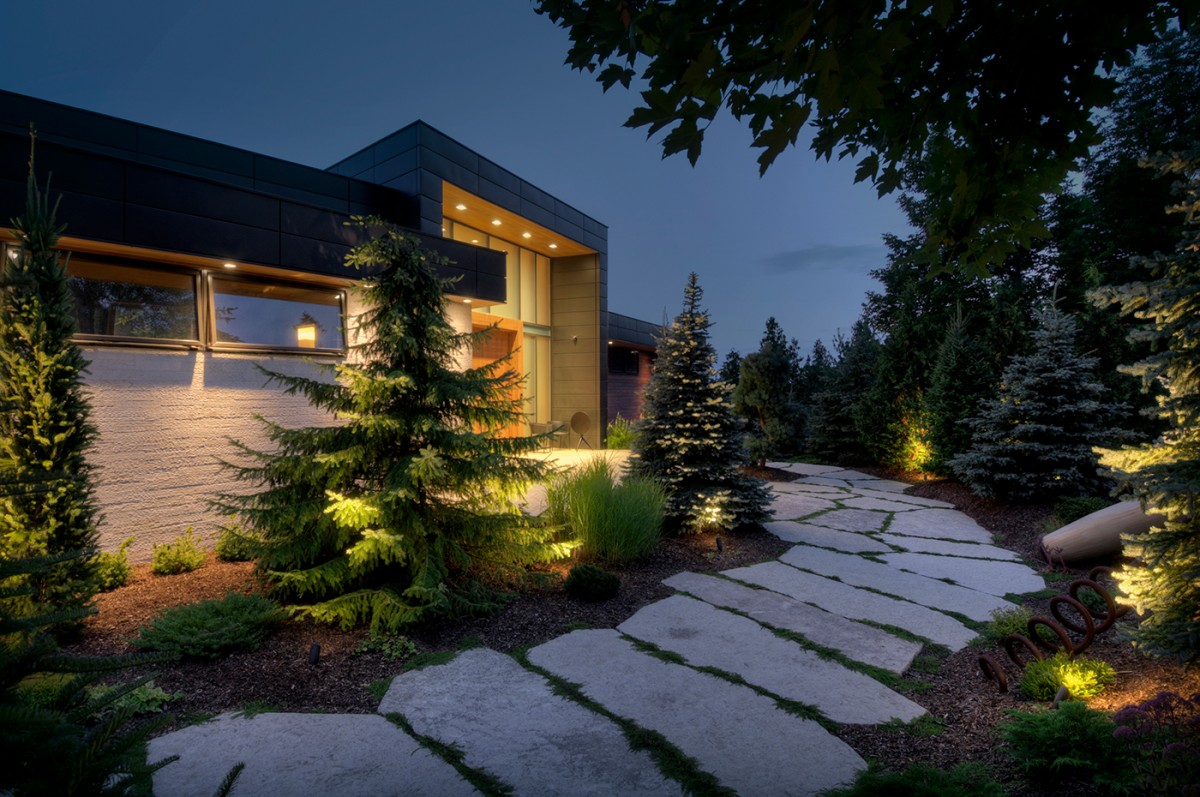 What features do you want to highlight?
The first step in designing a landscape lighting plan is to identify the features you'd like to highlight with landscape lighting. This could include your favourite trees, shrubs, pathways, water features, patio, unique architectural elements or your beautiful gardens.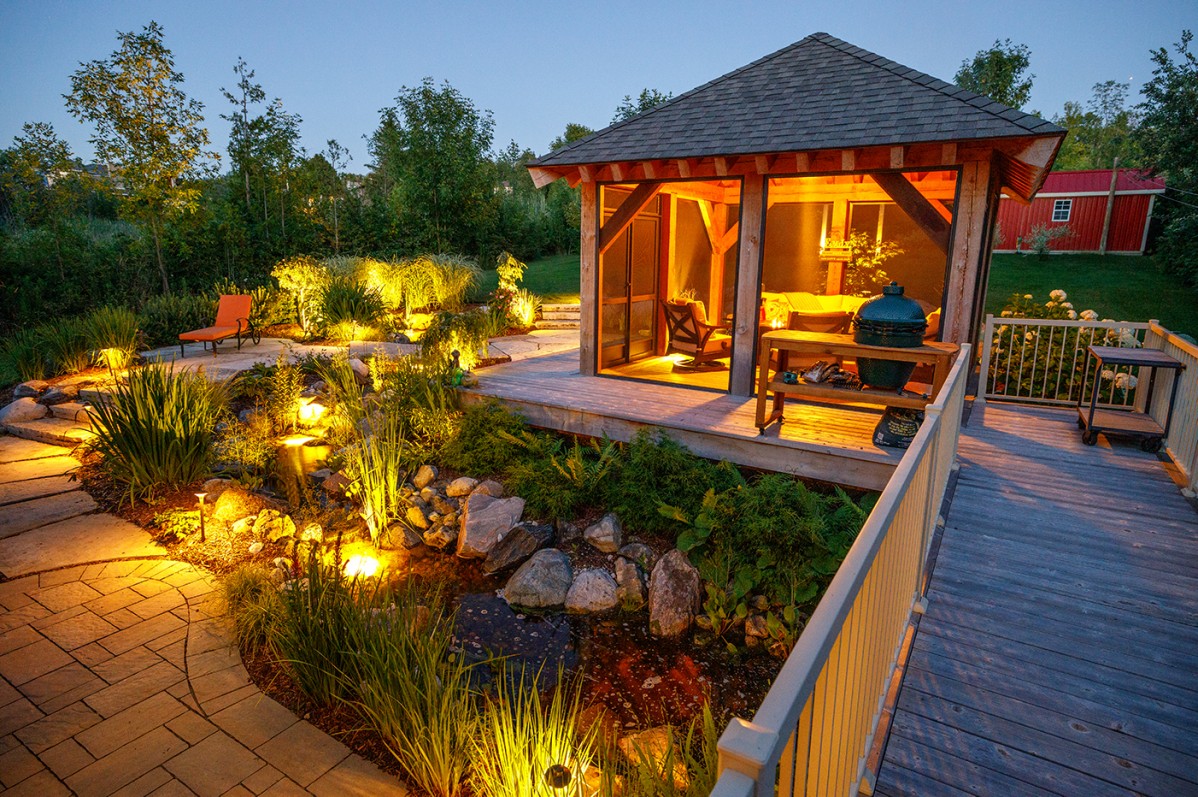 What is the purpose of the lighting?
Determine the purpose of the lighting before you start designing your plan to ensure that you're incorporating the right types of lighting in the right places.
Increase safety and security by lighting up pathways and entrances.
Create a warm and inviting party-like atmosphere for late-night entertaining.
Highlight unique or interesting architectural features or specimen trees.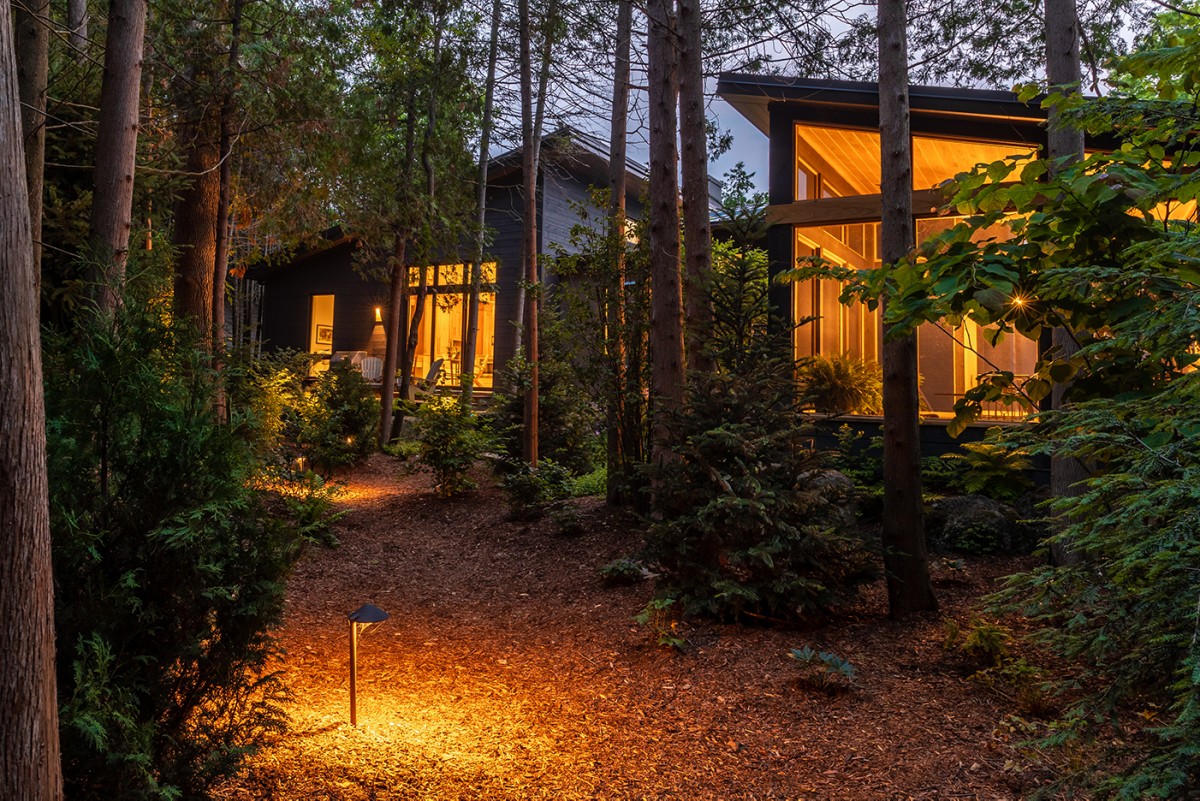 Choose the right type of lighting
There are many different types of landscape lighting available, including path lights, spotlights, floodlights, and more. When choosing the right types of lighting, consider the purpose of the lighting and the key features of your outdoor space.
Spotlights can be used to highlight trees or architectural elements.
Path lights, post lights and step lights are ideal for illuminating walkways and entrances.
Downlighting and uplighting are techniques used to create ambience and mood or draw the eye to certain focal points in a landscape.
Use bistro lights (aka string lights) to illuminate your patio for late-night entertaining.
Create a lighting plan
A lighting plan includes a detailed map of your outdoor space, highlighting where each type of lighting will be placed. You should consider the spacing and placement of each fixture to ensure it creates a cohesive and balanced look.
Your plan should also include practical considerations, such as where you'll get your power from and how you'll control the lighting. We recommend using a smart control system that gives you the capability to remotely control specific zones around your property — even down to a single fixture.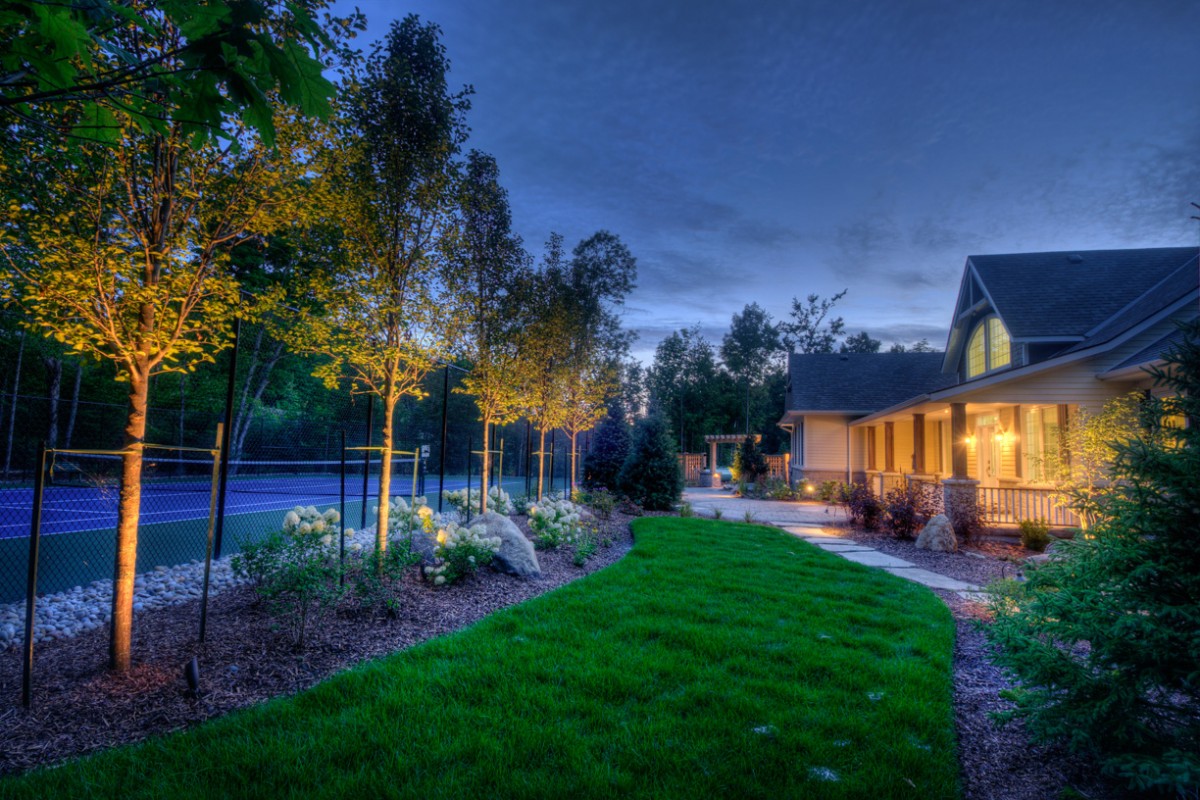 Other factors to consider
There are other factors to consider when planning your outdoor lighting system, including the material your fixtures will be made from, the colour temperature of the lights you choose and whether or not your plan is dark sky compliant — a bylaw enacted in many municipalities and counties — including Grey and Bruce Counties — to minimize light pollution and protect the night skies.
Of course, once you have your plan, you'll need to source all the fixtures and arrange to have someone install them.
Why hire a professional?
There are many benefits to having a professional design your outdoor lighting, and here are just a few:
Knowledge and expertise — A professional lighting designer has the knowledge and expertise to create a lighting plan. They understand the different types of lighting available and how to use them effectively to provide the right amount of illumination in each area of your property.
Custom design — A professional lighting designer will work with you to identify the key features of your outdoor space, determine the purpose of the lighting, and choose the right types of lighting to achieve your desired result. Your design is custom-tailored to your specific needs and preferences, right down to the tiniest detail.
Quality products — Professional designers have access to a wider range of high-quality products that might not be found at big box stores. They have superior finishes that are designed to last and withstand the elements. They'll ensure the products are installed correctly and safely, reducing the risk of damage or malfunction.
Energy efficiency — A professional lighting designer can help you choose energy-efficient lighting options that will save you money on your utility bills and reduce your carbon footprint.
Dark sky compliant — Being dark sky compliant is super-important for many communities, and especially so up here in Grey and Bruce counties. At Hutten, our landscape lighting designers keep this top of mind when designing beautiful lighting plans.
Make the most of your landscape… day AND night
When you invest in landscape lighting you're giving yourself a gift… the ability to linger outside as long as you like, enjoying your property fully, without restriction.
If you're interested in seeing how landscape lighting can transform your property so you can use it "after hours", get in touch or check out our Landscape Lighting page to see some great examples of how others have used landscape lighting to light up their outdoor spaces.