Remember when all you could do with your phone was make a call? Now you can use it for almost anything, including controlling your landscape features without even leaving your chair!
"Smart home" technology keeps evolving. It's no longer just inside the house — it's spilling out into yards across the country! And it's saving our clients time and money… along with all of that yard work they don't want to do.
Here at Hutten, we refer to these yards as "Smart Yards." So what makes a yard "smart" exactly? Read on!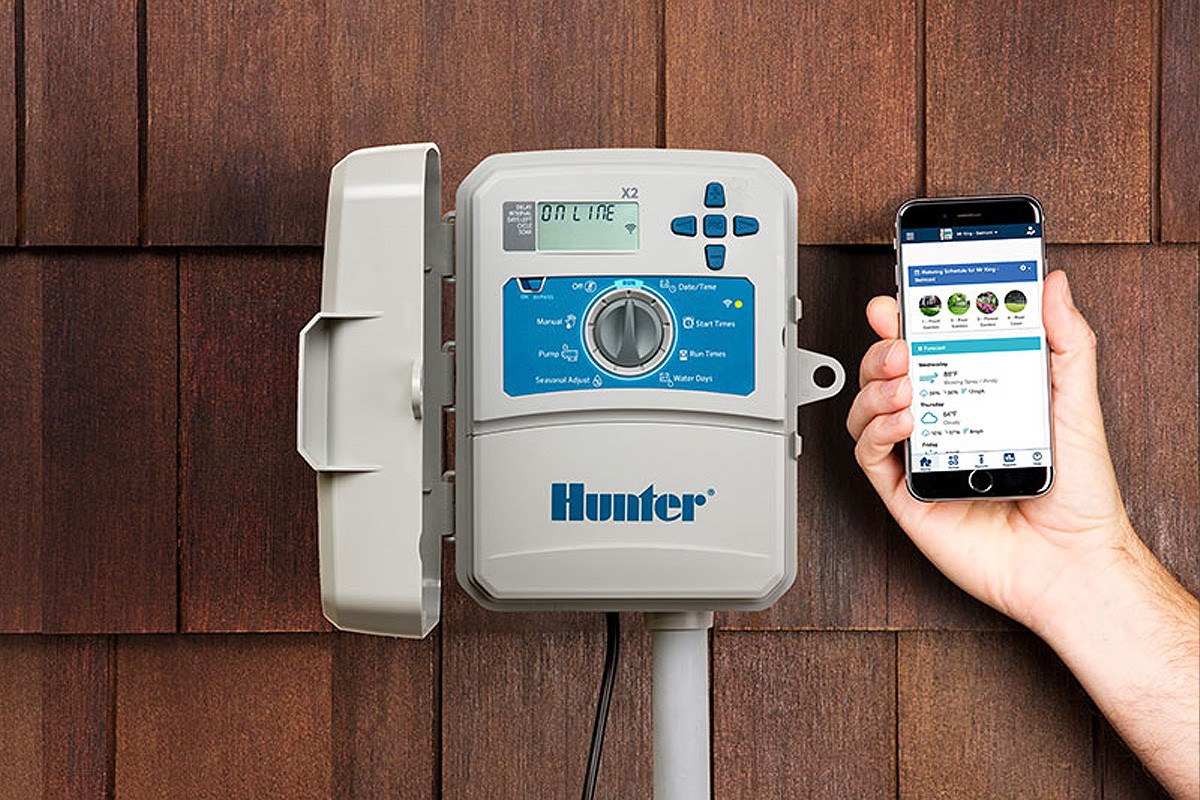 1. Take the guesswork out of watering with smart irrigation!
Remembering to water your lawns and gardens can be a real chore — and so is remembering to turn it off!

Having a smart controller hooked up to your irrigation system takes all the guesswork out of watering — and you can check on your system right on your phone from anywhere in the world!

Your controller gathers all kinds of data, such as:

The type of plants in your garden — Not all plants have the same needs when it comes to water.
The type of soil you have — Each soil type has its own characteristics and water needs (if you don't know your soil type, our property care specialists can help with that).
The time of year — Lawns and gardens need more water during a warm dry summer than they do in a cool, wet spring.
The weather — Other factors besides rain affect how much water your lawn and gardens need, such as sunshine, wind and humidity.
Once the data is entered into the smart controller it will recommend an optimal watering schedule and automatically turn the system on or off as determined by the data — so every plant on your property will get the water it needs to thrive.
The smart controller we recommend to our clients is the Hunter Pro-HC. It has all the features you'll need and is extremely reliable and user-friendly.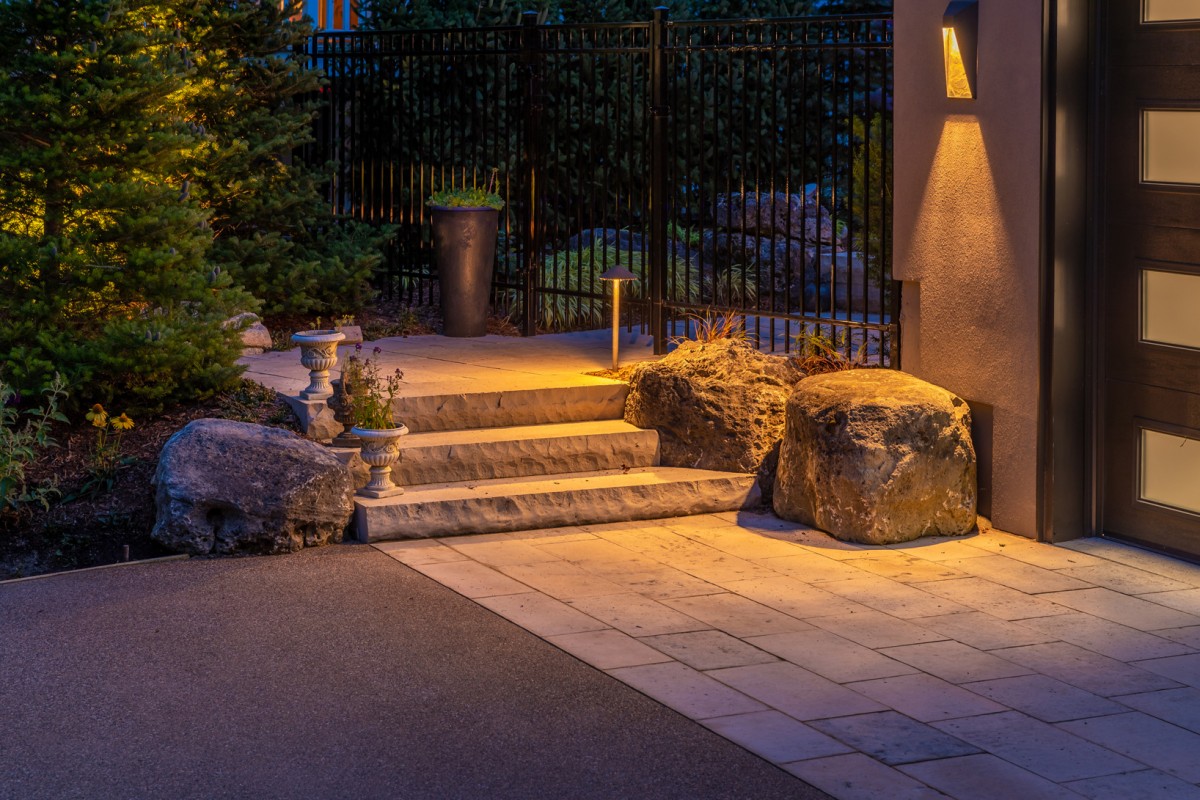 2. Light up your (outdoor) life with smart landscape lighting!
What makes landscape lighting smart is being able to control your lighting straight from your phone! In the "old days," all you could do was set a timer and everything would go on or off at a specific time — now you can turn specific zones on whenever you want (and wherever you are!).
Here are some of the WiFi- and Bluetooth-controlled products we use in our landscape lighting:
Brilliance smart sockets let you remotely control your entire lighting system from anywhere in the world when paired with the Brilliance Smart app. We like this brand because you don't need a super-strong signal for it to work (so the transformer can be further away from the router).
A Merlin Zone Control System gives you the capability to remotely control specific zones around your property — even down to a single fixture.
A variety of smart bulbs are also available, so you can remotely change the colour of the light coming from the bulb to suit your mood or honour a specific holiday or occasion.
Smart technology has made lighting up your outdoors a whole lot easier… and a lot more fun!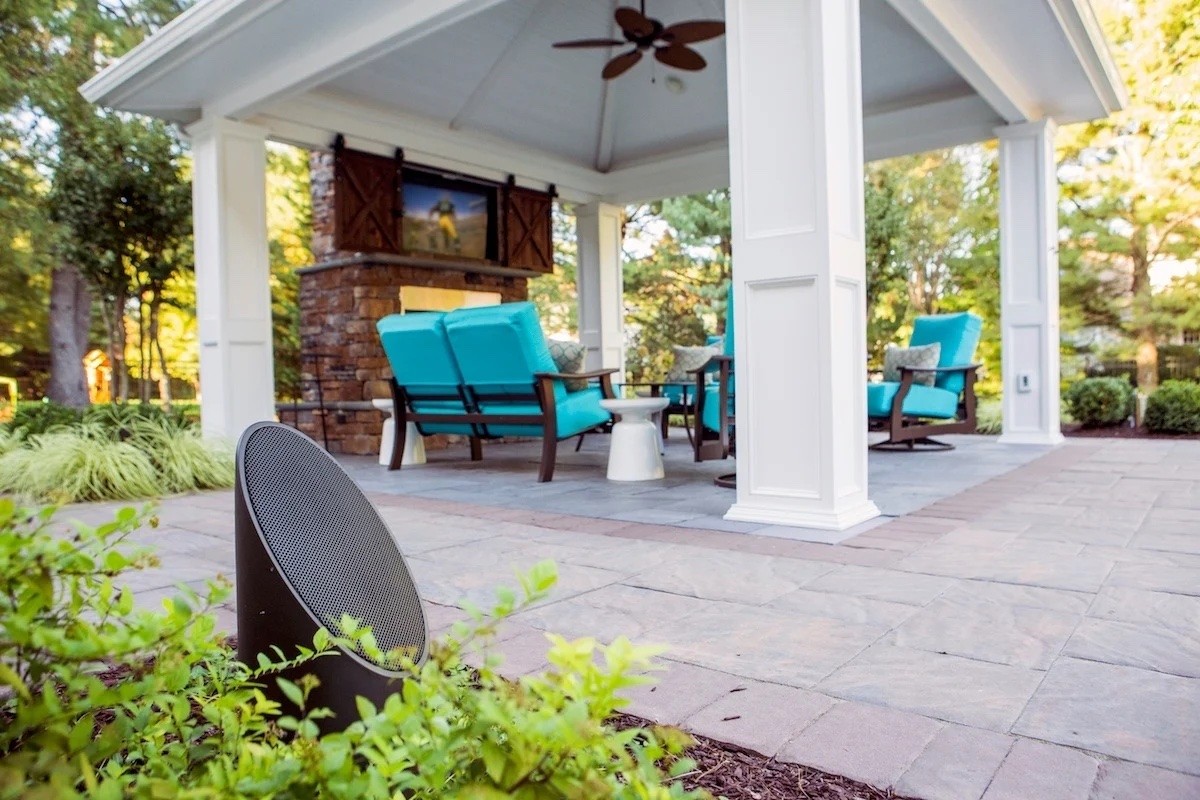 3. Listen to the sounds of nature… or your favourite music!
One of my favourite things about summer is walking along the beach and listening to the sound of the surf mingling with music from outdoor speakers.

Smart yard technology can capture that same feeling, making your landscape sound as good as it looks! And because its Bluetooth controlled, it's a fun and easy way to transform your outdoors into an impressive and relaxing living space.
Here are a few benefits of having your own audio system:
Audio systems blend seamlessly into your existing landscape — no unsightly wires or ugly receivers to worry about!
Have your system installed in less than a day — Because it uses low-voltage electric it's easy to install.
Hear your music anywhere in your garden — It uses a top-quality VSSL-brand amplifier to deliver sound to any targeted area.
Everyone in the family (even guests) can play their music on your amplifier — the system doesn't require logins or third-party apps.
We're currently assessing the various systems out there to find the one that's best — so stay tuned!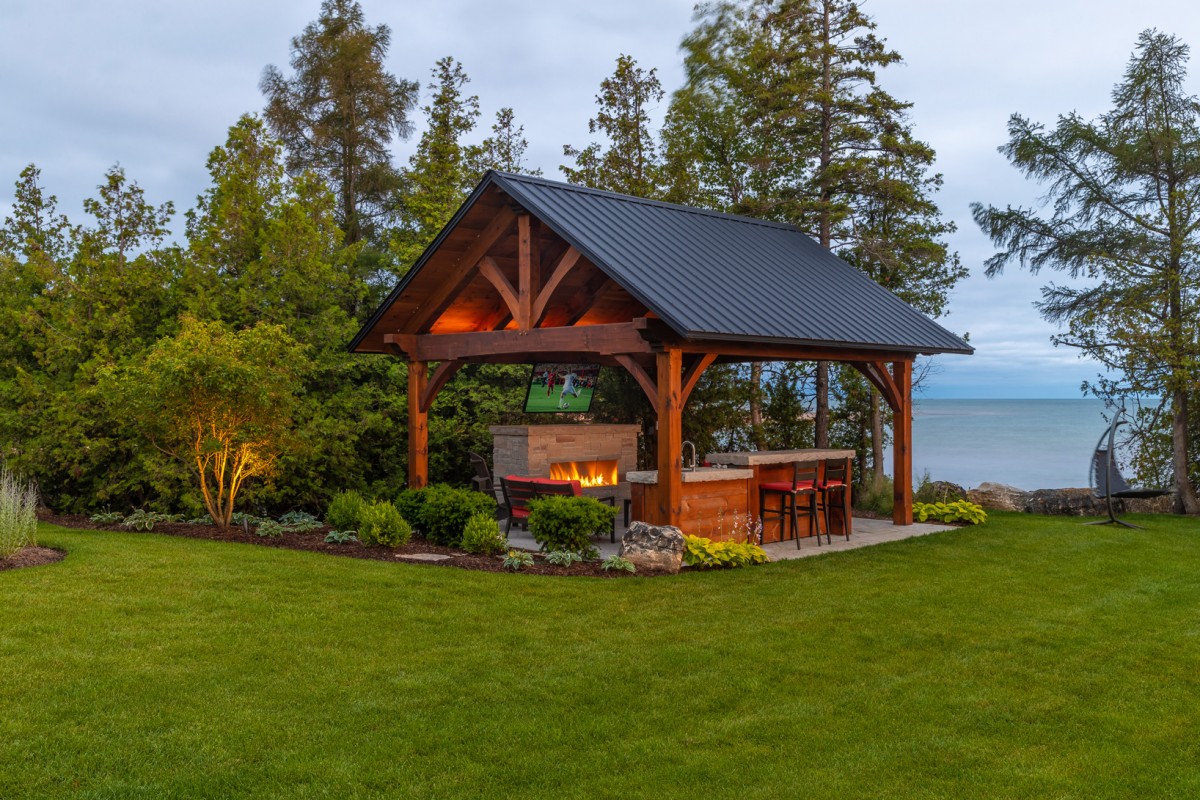 Smart technology simplifies your life.
Life can get pretty crazy. Having a smart yard will give you the freedom to relax and enjoy your backyard without the stress and headaches of caring for it.
And if you want to make it even easier, Hutten's property care team can maintain and manage these systems for you. Just speak to someone on our team about adding it to your Green Thumb maintenance package.
if you detect a problem you can let someone from your maintenance team know and they can make an adjustment from their phone, eliminating the need for a service call to check it out (unless the problem is a physical one, which requires a maintenance visit).
And if you'd like to have smart yard technology added to your current landscape, simply contact us and book a meeting. We'd be happy to help you turn your yard into a smart yard!