There's a place in Ontario where natural beauty can make even the most seasoned traveler feel overcome by a sense of wonder. A place of picture-perfect vistas and rugged scenery nestled along the shores of Georgian Bay.
This is the Bruce Peninsula… the place that Hutten & Co. Land and Shore calls home!

It's also where our team enjoys living and playing when work is done for the day. The rugged landscape has tons to offer. If you're into hiking, ATVing, biking, kayaking, boating or just lounging on the beach — you can do it all here! And there's always more to discover!

We've been building what we call a "destination company" — a place where our team loves working that's worth relocating for.

Read on to find out why our team loves both our workplace and the region, moving from the bustle of the city to the adventure in the countryside.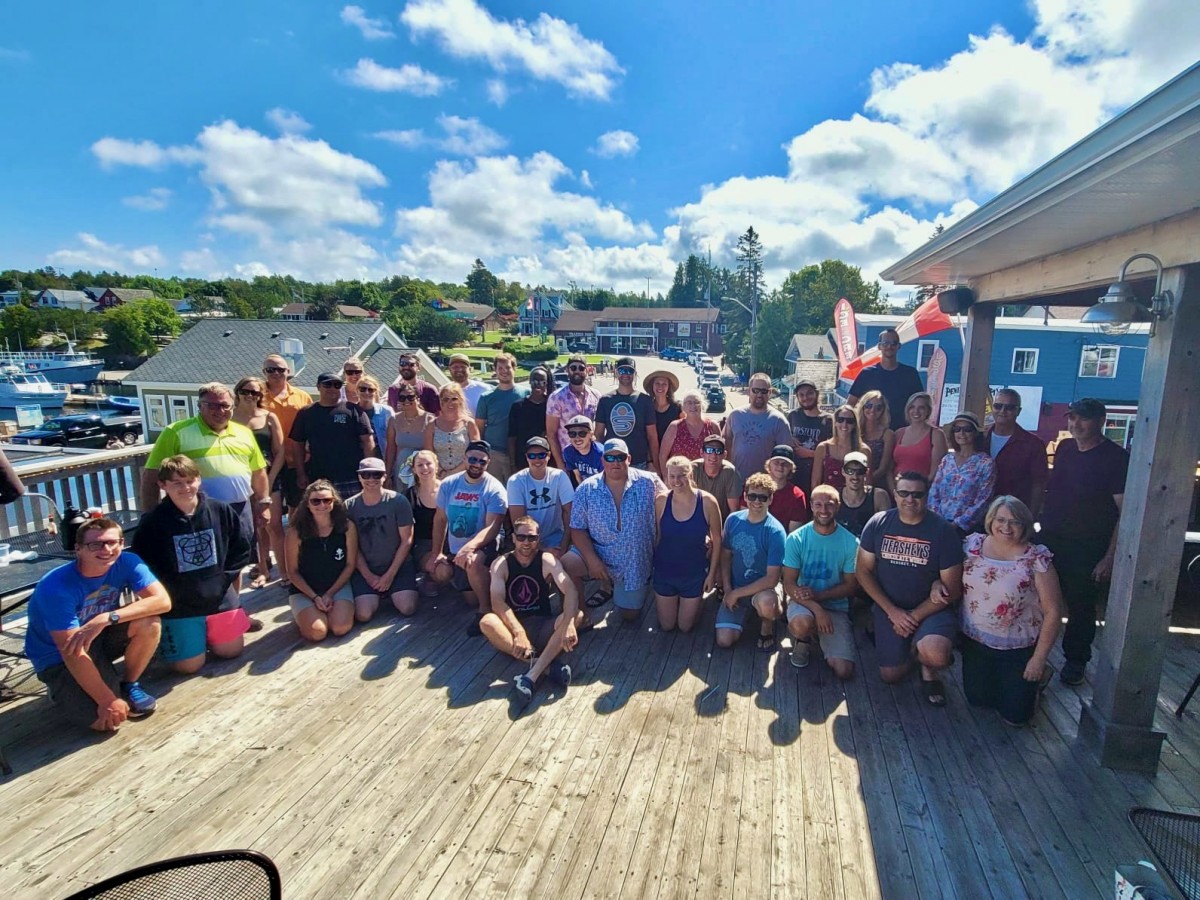 Dive Boat Chartering!
What is a destination company?

Just like a destination wedding requires guests to go on a journey, so too do destination companies!
The term "destination company" refers not only to the fact that Hutten & Co. is a long-term destination for employees, as they can grow with us and into new positions throughout time but also to the fact that many folks come to us from out of town. As we're headquartered in Owen Sound, new team members are encouraged to make the trek and relocate to this amazing and breathtaking region beside the Georgian Bay.
It goes beyond that, though, as it also refers to the whole Hutten & Co. experience, including our brand, the type of work we do, the relationships we build with our team and clients, our workplace culture and more.
It's not only for our employees but for our clients too!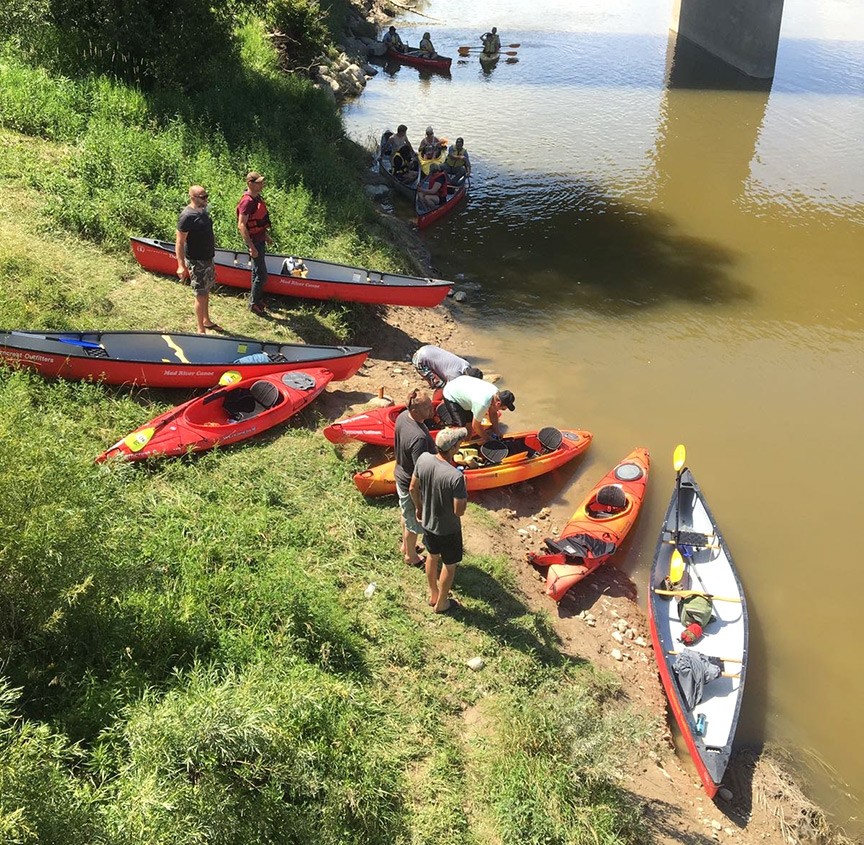 Why relocate? Because this is the place to be for recreation!
There's a reason so many people from the Greater Toronto Area have second homes and cottages in our region… it's breathtaking, beautiful and downright fun!
The activities you can do throughout the seasons are nearly endless!
Summer — Imagine the high tourism season of the Bruce Peninsula without being a tourist. Working at Hutten & Co. means living by one of the most popular summer destinations. Go swim in the Grotto at Tobermory for the day, or visit one of our many beaches. Now, as for boating? The sky is the limit!
Fall — The season when all the tourists are on their way home, and the leaves on the trees take your breath away. Get that ATV out and take on the trails of Grey County, or just hike them and enjoy the crisp air. Swimming may be off the menu but fishing isn't!
Winter — Snowmobiling, sledding, skiing, skating, shinny… whatever starts with "s" can be done. Except scuba-diving and snorkeling. You can also join our ice fishing enthusiasts out on the lake!
Spring — Once the ice is thawing, take that kayak or canoe out for a spin. If the cold water is too much… then hike on some of our coastal trails.
But rather than hear it from us, hear it from our team! As Matt tells us… "What job lets you say that you work in the water all day!?"

But the benefits don't stop there…
There is a range of other benefits to working here, some small, some big, but all of which make an impact on our team's day-to-day experience.
Consistent shifts — We aim to be back to the shop at 5:30 pm every day (5 pm on Fridays!) and never work Saturdays or Sundays. If you do happen to work overtime, we pay for it and any travel time!
Fun culture, great people and company events — Hopefully, you've figured out by now that we love to have fun when the work is done! We do this through quarterly parties, barbecues and our company-wide breakfast! We've done all sorts of fun stuff as a team, including chartering two dive boats, mountain biking, river kayaking, ATVing, snowmobiling and more. Ideally, we're exploring our region and all it has to offer.
Clear responsibilities, training opportunities and career paths. — All journeys should have a destination. That's why we've developed career paths (or "ladders") that show each team member where they can grow in the company. Knowing where you're going, what to do and how to get there gives your job purpose. (You can see some of the paths at hutten.ca.careers!)
Year-round work, including the winter! — We work hard all summer but also stay busy all winter with snow & ice management. Let's talk to see what opportunities we have for you!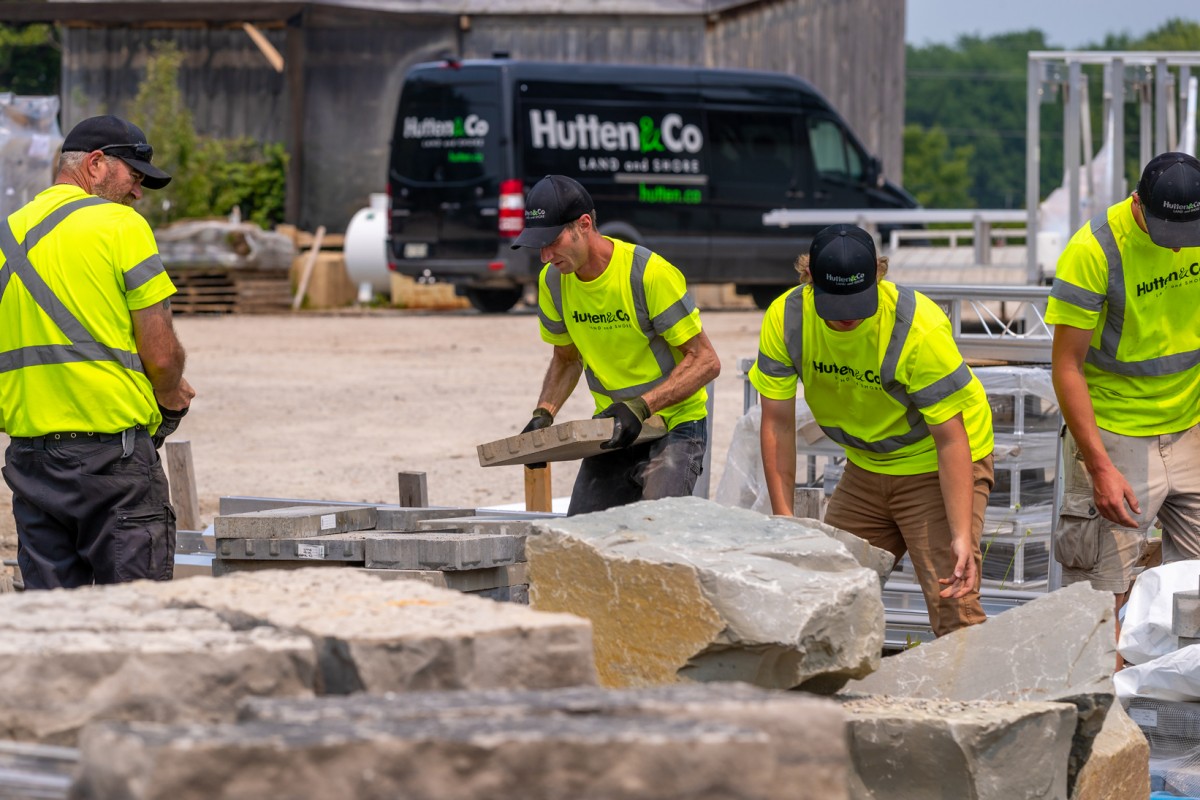 Both our team and our clients love our unique region! That's why we've devoted the last two decades to helping property owners in Bruce and Grey County shape their properties in ways that captivate, inspire and bring people closer to nature.
If you want to know more about working at Hutten, visit hutten.ca/careers and check out the video testimonials, which will give you a great overview of our team's day-to-day activities. You can also see open positions and apply there.