A new landscape is a significant investment, both in time and resources. So before you head to the nursery and start picking out plants, you really need to sit down and figure out what design style suits your personality, lifestyle and the conditions present in your yard (no sense getting your heart set on a desert-themed garden up here in northern Ontario!).
Most of our clients favour a naturalized landscape design in an effort to capture the rugged, natural beauty of the magnificent Georgian Bay. While the term "naturalized landscape" conjures up images of a wild and unkempt garden full of plants, trees and shrubs, that's not always the case — there are no hard and fast rules when it comes to landscape design. An extremely formal garden design, for instance, can still have many naturalized elements.
That being said, here are six design styles that are well-suited to landscapes in and around Georgian Bay.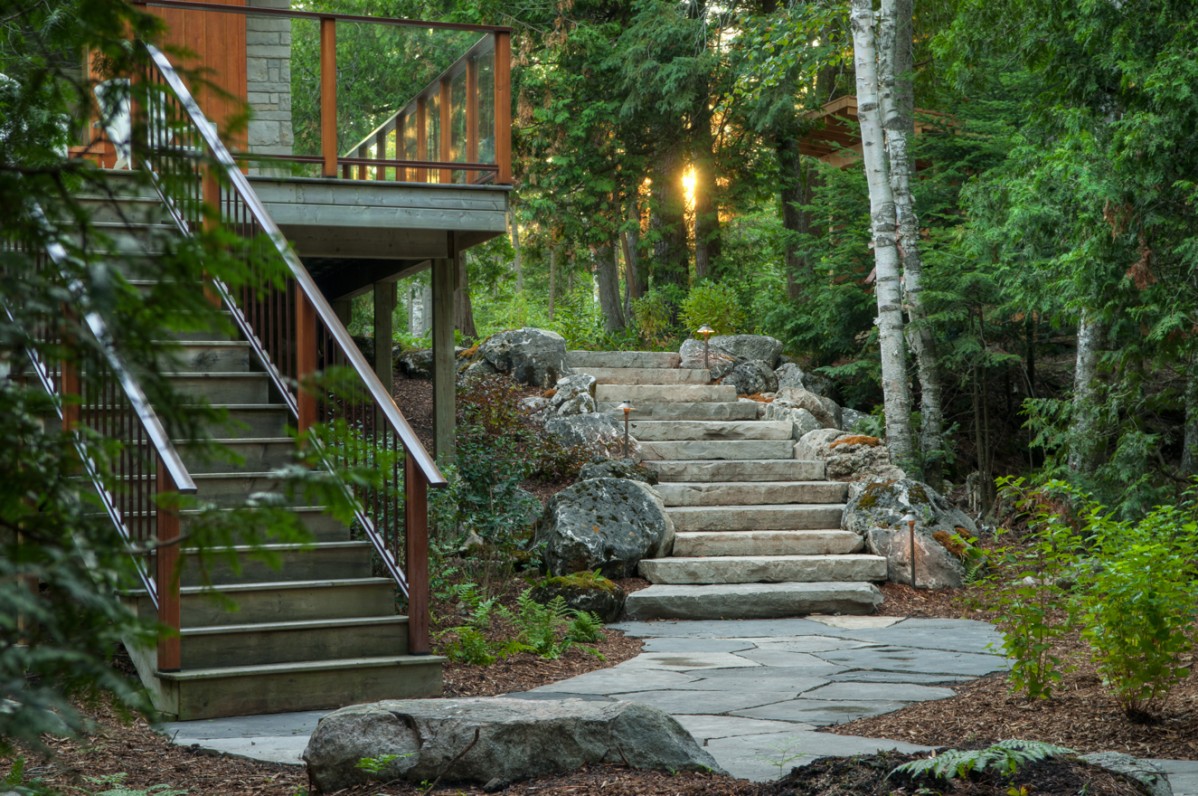 1. Native/Naturalized

A naturalized design is generally loose and flowing, with an emphasis on native plants, weathered stone and other natural elements. This landscape style is informal, but not random — even in nature, there is a sense of order.
The real key to creating a naturalized landscape design is to mimic naturally occurring landscapes in your geographical area, like forests, wetlands and meadows. How you arrange these elements is up to you and your preferences!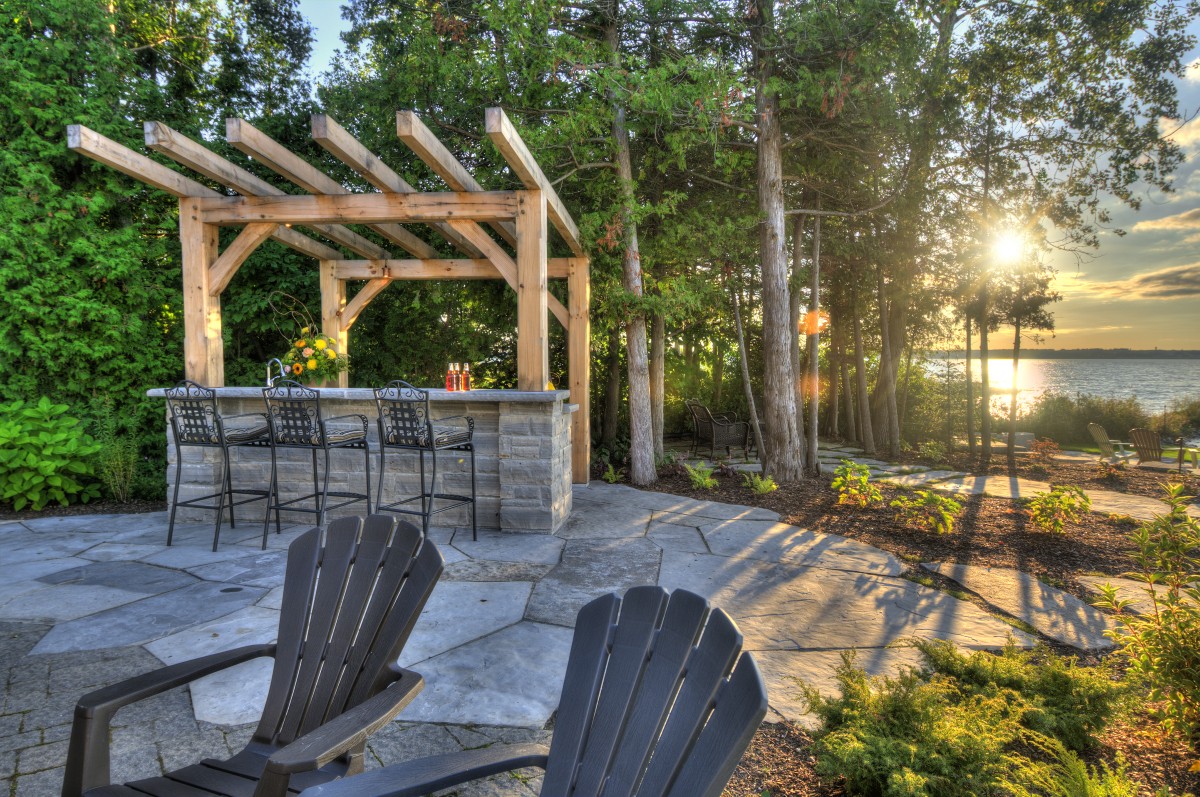 2. Rustic
A rustic landscape design has a weathered, welcoming feel to it and is full of old country charm. It's tidy and celebrates the simplistic beauty of natural elements while making extensive use of stone masonry, large timbers, wrought iron and cobblestones.
Make it unique and exciting by adding personal touches, like wagon wheels, crates and other vintage items.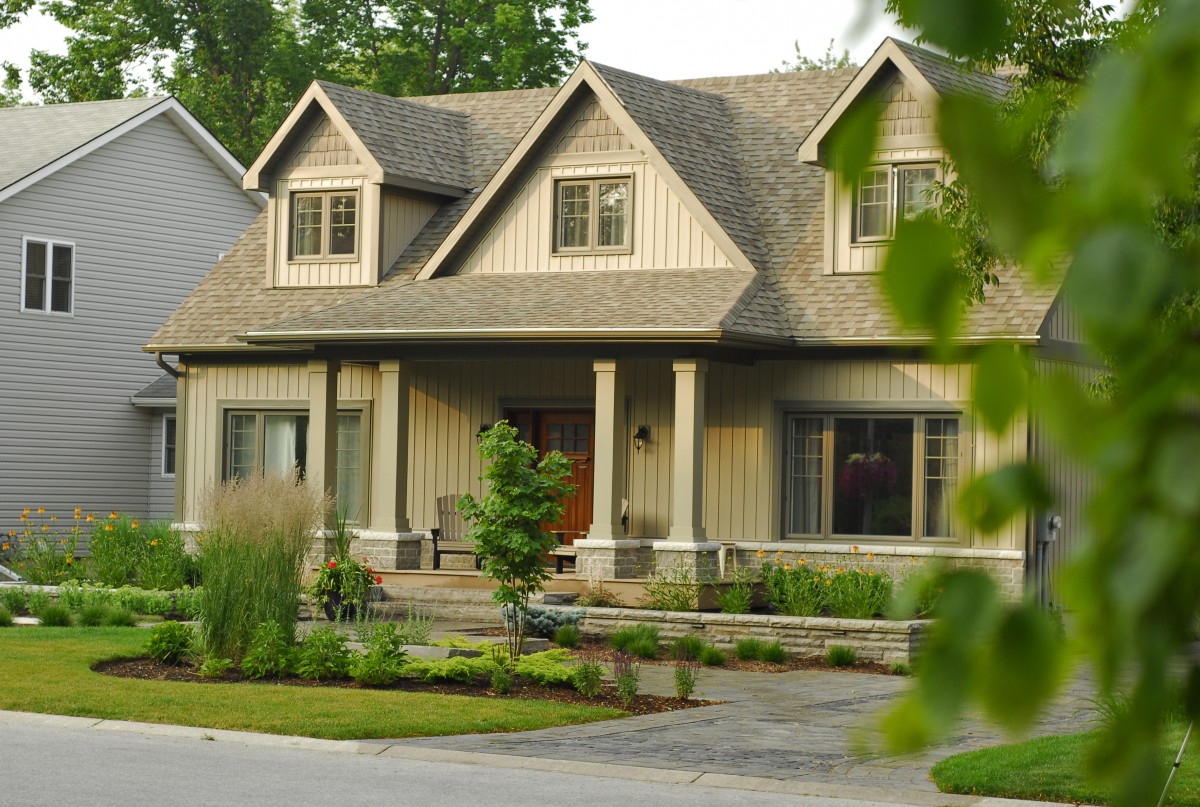 3. Informal
Both natural and rustic landscape designs can be informal, depending on how you arrange the elements within your design, and even extremely modern designs can have an element of informality to them.
An informal landscape design relies on curved lines and large groups of irregular plantings to create its relaxed and easy-going nature. These designs are well-ordered, but not symmetrical — they're organic, casual and harmonious.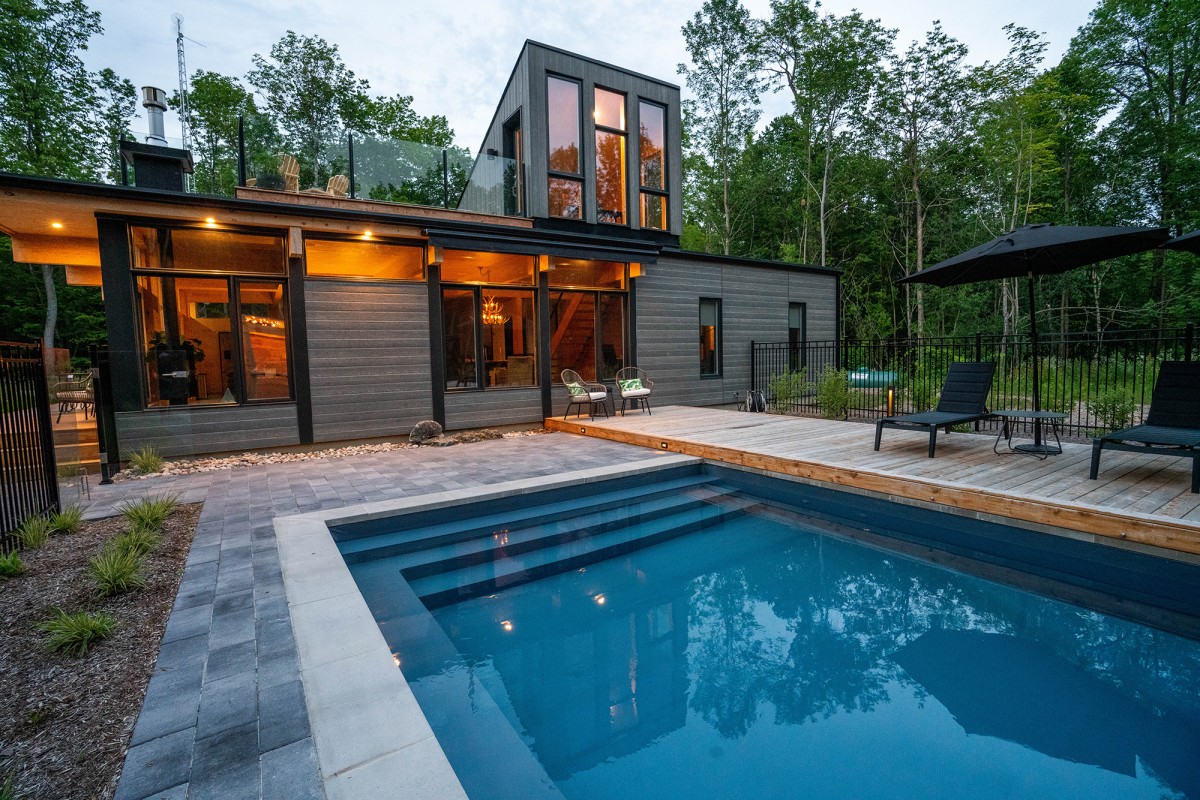 4. Contemporary
A contemporary design embraces natural elements, like wood and stone, with clean lines that contrast with formal gardens of mass plantings. This landscape is soft, fluid and extremely welcoming — a structured design that doesn't take itself too seriously!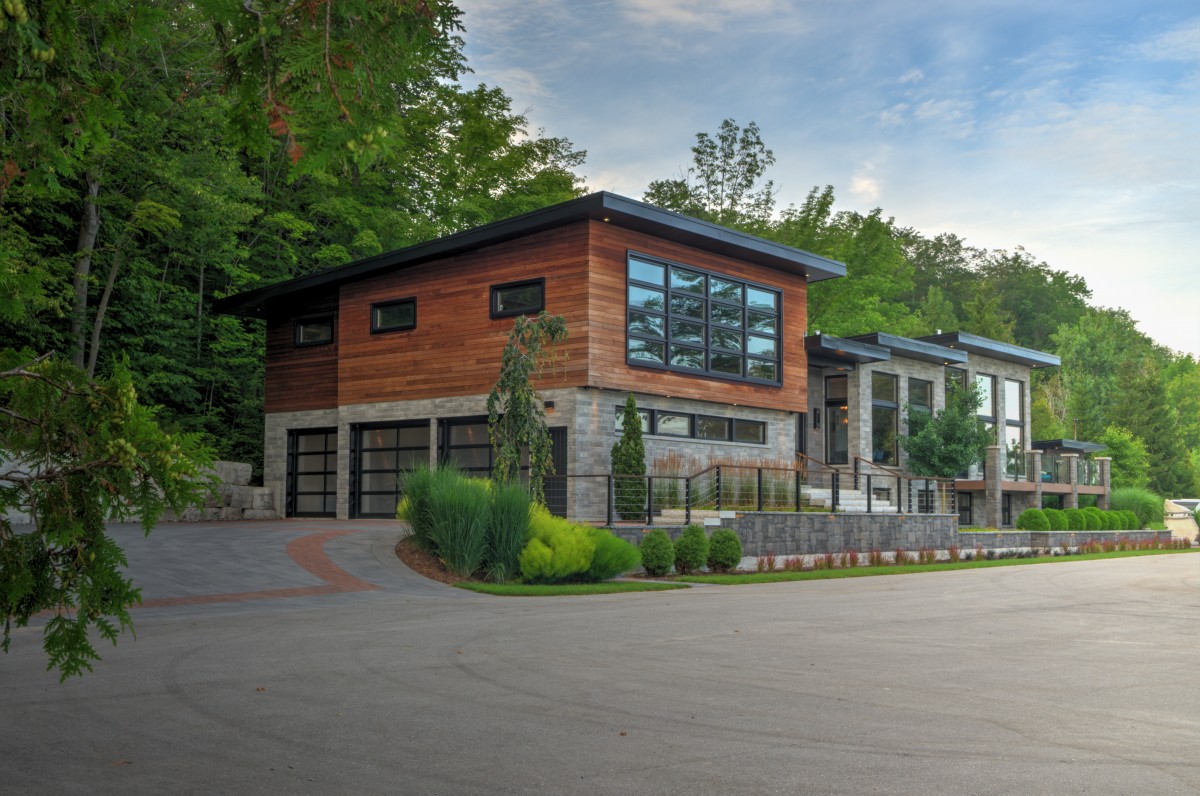 5. Modern
Getting your dock in and out of the water — and making sure it's installed properly to prevent damage from the waves — can be a bit of a hassle without the proper equipment, so let us do it for you!

We install docks from Paradise™ dock and lift, but we maintain and repair docks from all brands, leaving you free to relax and enjoy your time on the water with your loved ones.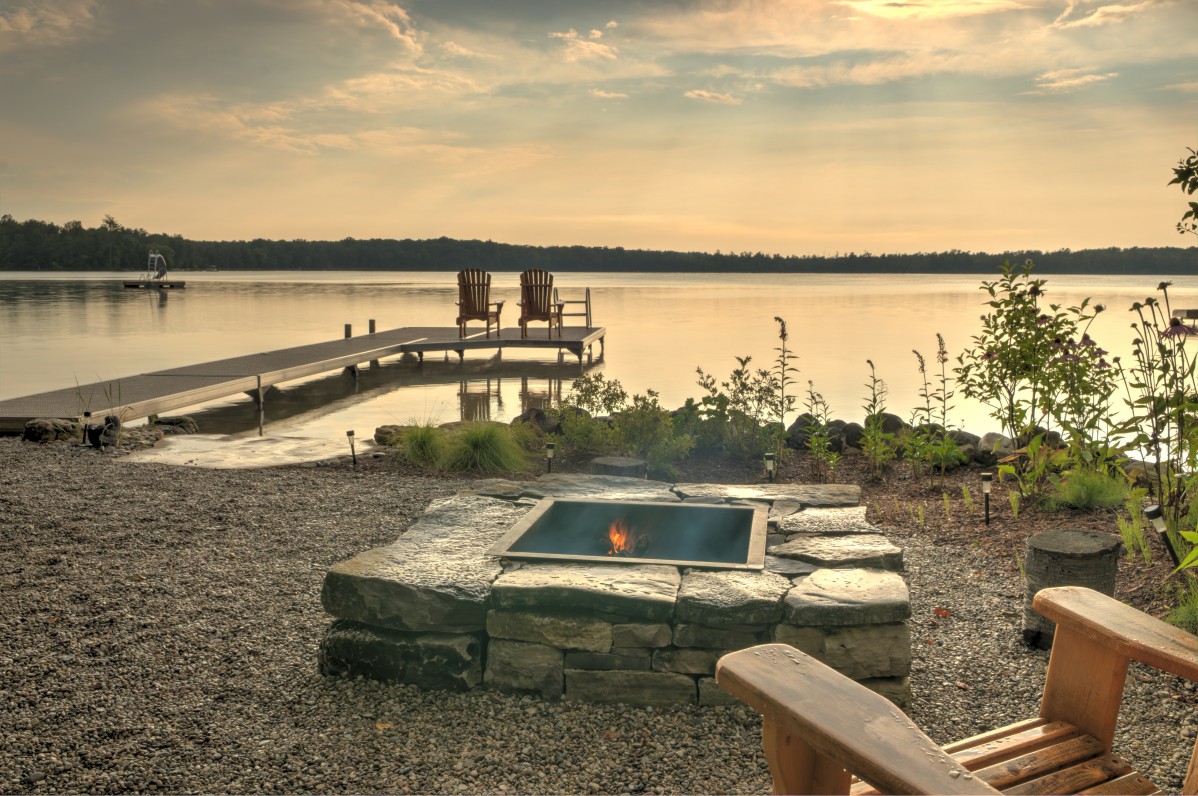 6. Beach
Close your eyes and think about being at the beach… now you know what a beach landscape design is all about! These landscapes are casual and light, using natural materials inspired by the shoreline. You might even want to include your own tiki bar!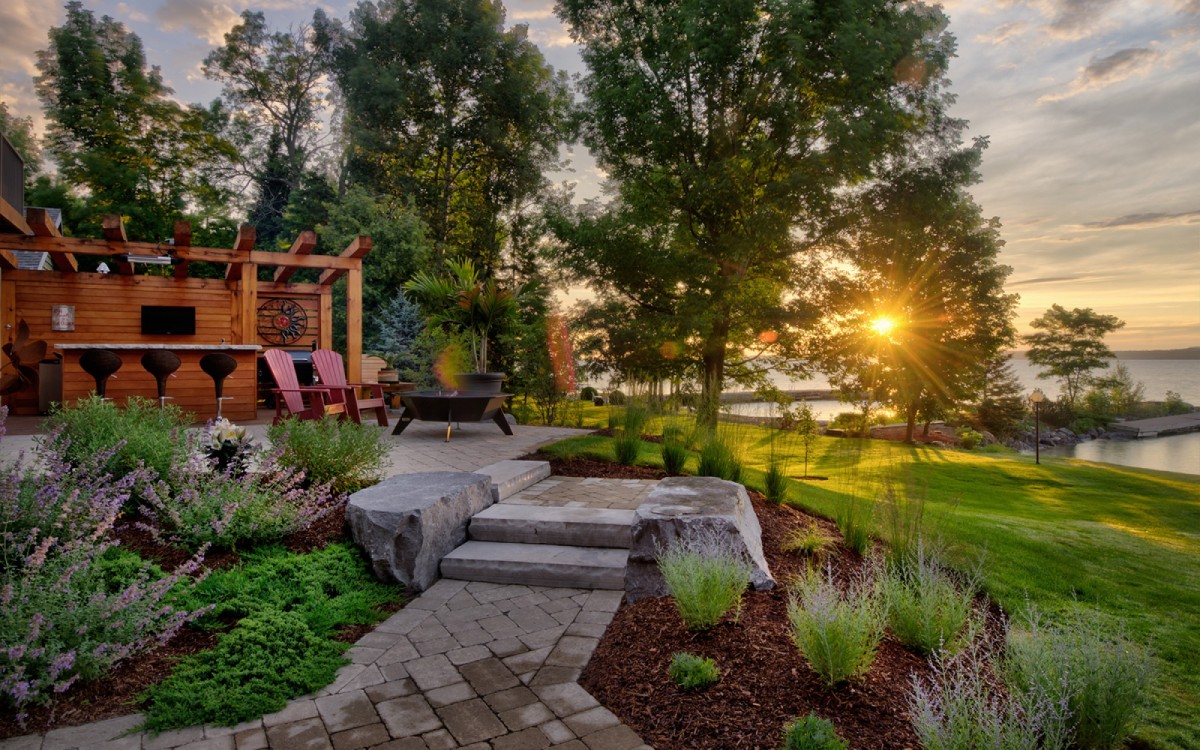 How to decide which one is right for you…
To help decide what type of look you want for your landscape, consider the following:
What are the characteristics of your current landscape? Are there mature trees providing a shaded canopy, a rocky shoreline or multiple elevations? Often the environment will give you a clue as to what style will suit it best.
What do you want to do in your yard? Do you need a place for kids and grandkids to play? Do you need large areas where you can entertain guests? Think about how you'd like to use your yard and what kind of activities you and your family enjoy.
Do you like to spend time working in your garden? All landscape designs have different maintenance needs. If you're the type who loves to go out and garden, you'd be happiest in a more informal garden structure.
What landscape style complements the architecture of your home? Your landscape is an extension of your home, so the design styles should be similar. In all likelihood, you chose your home based on your design preferences, so this is a good place to start.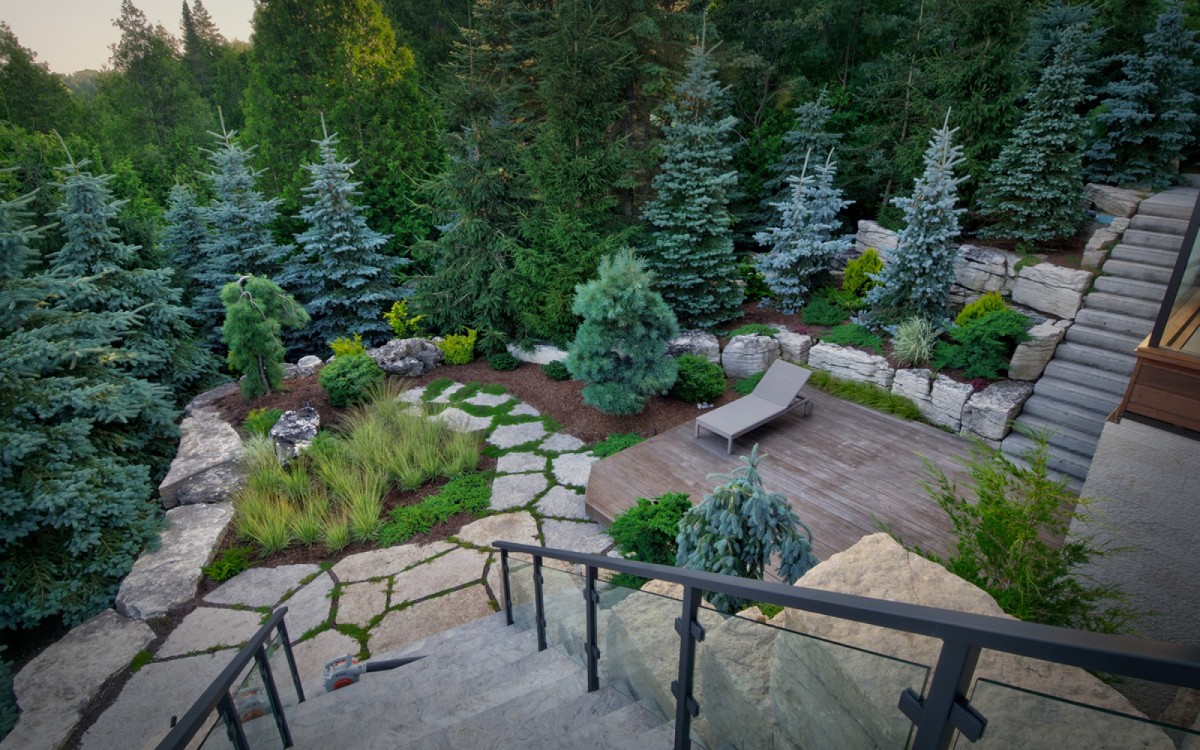 What if I still can't decide?
If you're still having trouble nailing down your design style, a professional designer can be a big help. Here at Hutten & Co., our designers will provide guidance to help discover your personal style. Just book a meeting and we'll be happy to help!
If you'd prefer to do a little more research on your own, download our free guide, In Harmony, which has plenty of information about designing and building a landscape.
Once you've determined your personal style, the real fun can begin… and before you know it you're outside with your family enjoying your beautiful new landscape!