Everyone wants a perfect backyard — a place to while away those long summer evenings and make memories with loved ones.
But big projects that require a long design process aren't for everyone. For some, all that's needed is a small improvement in their existing landscape. The good news is there are plenty of ways to enhance your front and backyards in smaller ways… with less design impact, or no design required. Here are our top six, with plenty of photos for inspiration!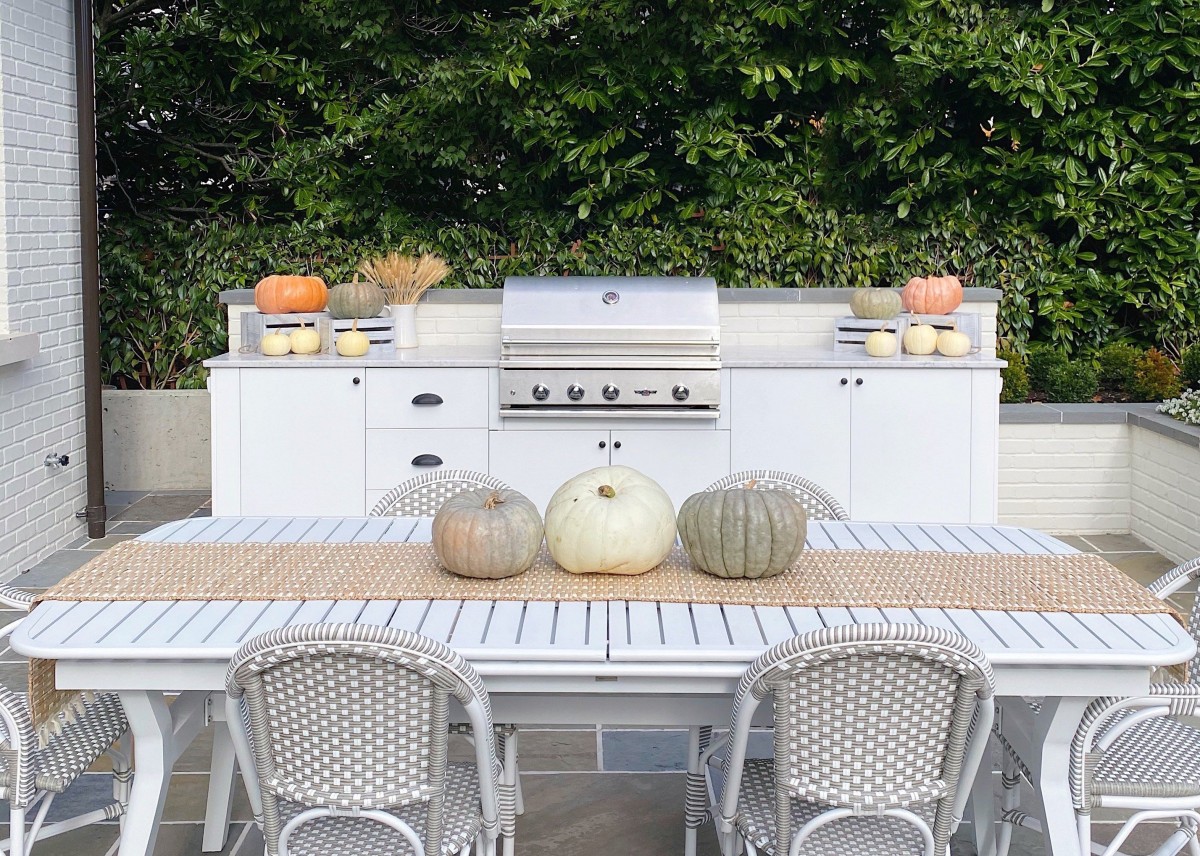 1. Cook out in the fresh air with an outdoor kitchen.
Everyone loves the kitchen… especially hungry and thirsty guests!
Upgrading to an outdoor kitchen with a barbecue, sink and enough counter space to prep like a professional is totally possible to do without a large design. And construction can come together surprisingly quickly.
Curious? Ask us to find out what's possible!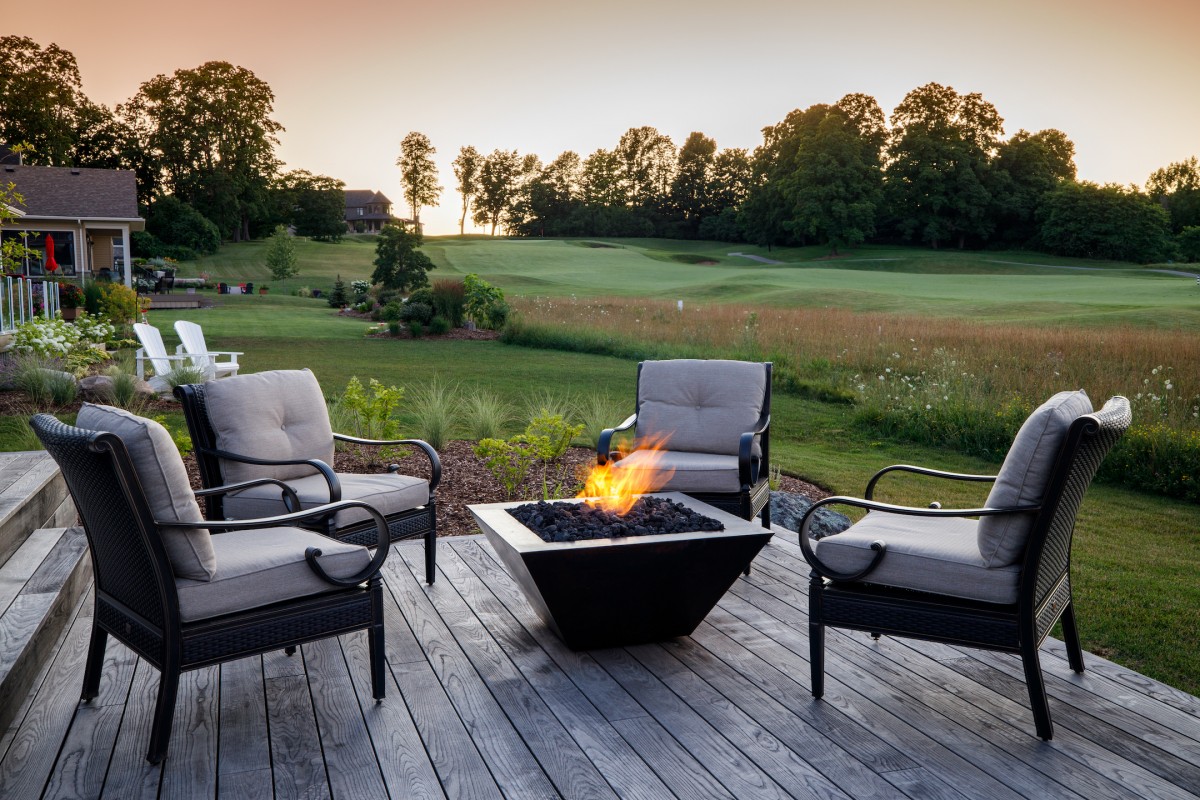 2. Get cozy next to the fire.
Firepits, fireplaces and fire features are some of our most requested landscape updates. Everyone loves hearing the crackle of the flames and chatting with friends around the fire.
Choosing between wood-burning and gas-powered firepits mostly comes down to personal preference, but here are some pros and cons.
Wood-burning firepits feel more authentic and the smoke will have that wonderful "campfire" smell. But the fire can be more difficult to start and sometimes that wonderful smoke can blow the wrong way and bother your eyes. You'll also need a stockpile of firewood handy and ashes will build up, needing to be cleaned up over time.
Gas-powered firepits, on the other hand, have their own starter and can be lit at the flick of a switch. They also burn cleanly — with little smoke. The downsides are that the heat is generally less intense and they can cost more to run.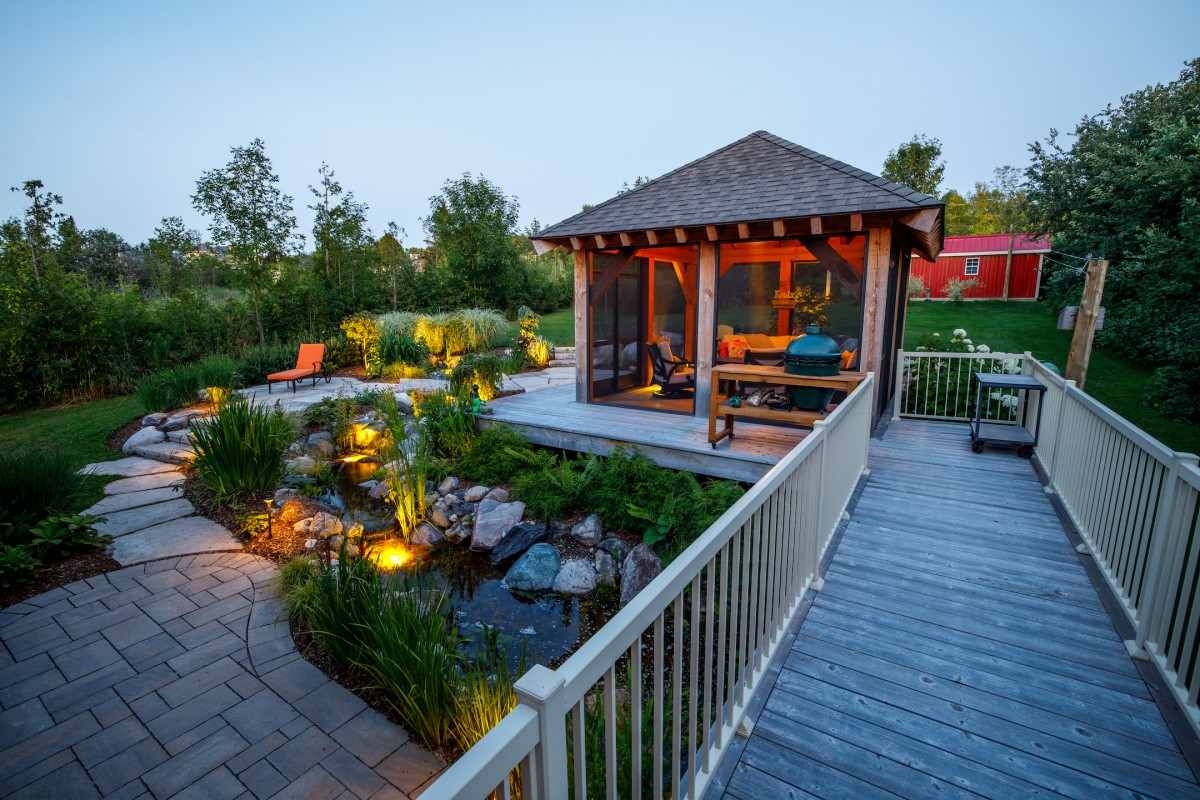 3. Elevate your space with a pergola or shade structure.
Whether it's to offer shade during the summer heat, keep the bugs at bay or a place to gather when it's cold and wet, there are plenty of outdoor structures you can add with minimal design.
Favourites include:
Pergolas — Classic open-air shade structures, pergolas are light and airy and can have a rustic or a more modern look.
Cabanas & pool houses — Ideal as changing rooms and poolside bars, cabanas are versatile and can make your pool area feel like a resort.
Pavilions & gazebos — Elegant and perfect for get-togethers, both pavilions and gazebos keep the elements (and bugs) out and are often outfitted with electrical for enjoyment beyond the summertime.
Garden sheds — Beautiful and super functional, they keep all your garden tools safely stowed away.
4. Manage your water with proper drainage.
Drainage isn't always the first upgrade that comes to mind when you're dreaming about a new yard, but it's necessary — and functional. Poor drainage and pooling water erodes your lawn and gardens and damages brick and stonework... only getting worse as time goes on.
But dealing with drainage issues is simple when you work with the experts. There are a range of fixes from grading to terracing, layered plantings, eavestrough extensions, new downspouts, rain barrels, and even rain gardens and dry creek beds!
5. Come home to upgraded pathways, decks & walkways.
Homeowners always take pride in their homes, and arriving home to a landscape you're proud of is a wonderful feeling.
One of the most basic upgrades you can make is improving your walkways and pathways. Updating them with natural stepping stones, interlocking bricks, natural stone or concrete pavers will not only improve the value of your home — it will increase your enjoyment of your space.
Note: If you want to maintain your pathways, we recommend regular cleaning, power-washing and sealing of pavers and redoing polymeric sand in joints regularly. For decks, we recommend oiling them with a product like Cutek Oil Extreme — which is designed to promote the natural weathering of wood — regularly. All of these services can be added to our Green Thumb property care package.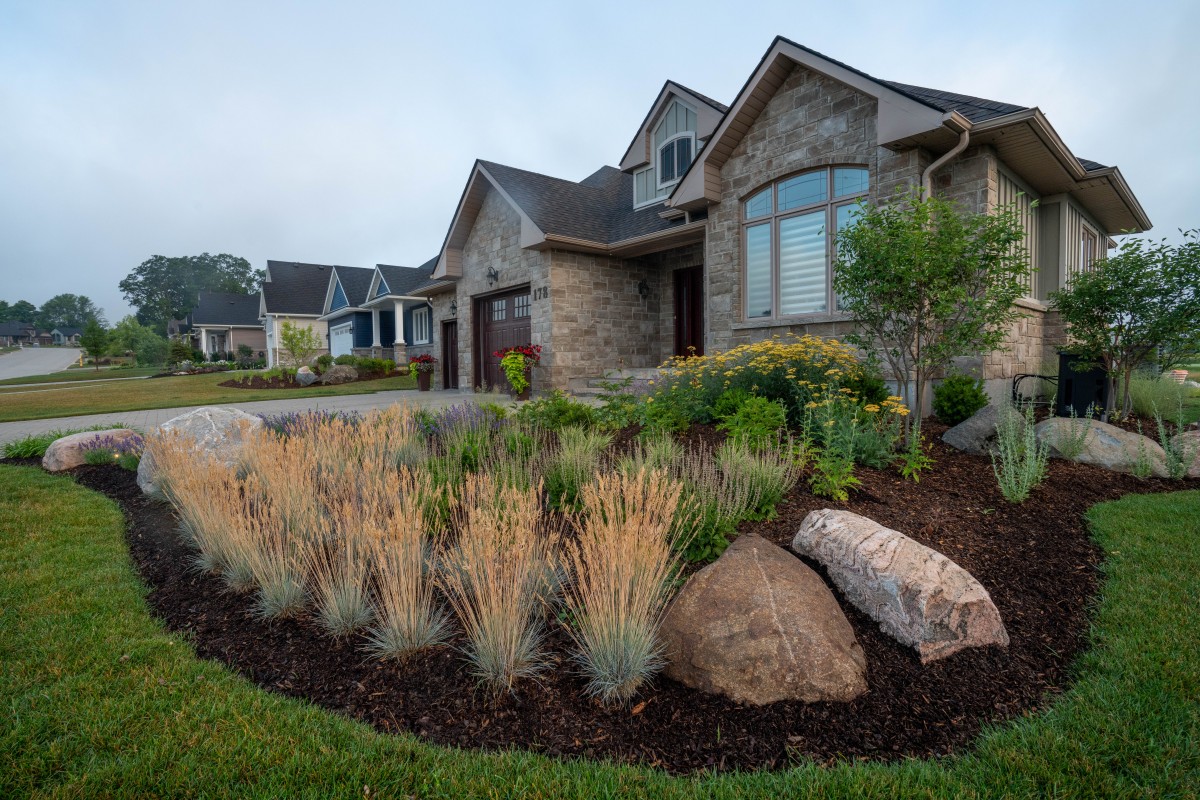 6. Grow a garden with raised beds or planter boxes.
Raised garden beds and planter boxes are growing in popularity these days. And why wouldn't they be? Growing a vegetable garden or planting some annuals at home is rewarding (and not just because of the fresh veggies)!
A raised bed (or planter box… they go by a few different names) is simply mounded soil or a container of soil that sits above the ground. Raising the plants gives them a wide growing area that encourages them to stretch their roots downward and outward.
If you have limited space, soil that is less than ideal for planting, or you're surrounded by our region's bountiful bedrock, installing raised beds means you can still grow a garden! They also offer easy drainage and help keep pests out.
Planter boxes are particularly useful for vegetable gardens, where you'll be out caring for and harvesting veggies almost daily in the summertime!
Ready to start your next enhancement?
While full-scale, custom designs can be time-consuming, there are still plenty of ways to enhance your landscape without one, or at a reduced scale.
Hutten's Property Care and Enhancement team specializes in small projects and single improvements like the ones above! To give you an idea of what to expect, we'll show you some general options and pricing for other similar small projects.
If you decide to move ahead, your project will include a small basic sketch of the space after your proposal has been approved — depending on what it is we're building.
If you're ready to get started on an enhancement, give us a shout!