People who live in the Western Georgian Triangle know there's no dark quite like "country dark," where all you see in the pitch-black are moonlit shadows. So how do you entertain after the sun sets?
Including strategic lighting in your landscape design not only enhances your property's value — making it look almost magical — it also gives you options to extend your evening. Enjoy things like a late-night dinner under the stars or a quiet stroll through your gardens at night.
Interested in enhancing your property with landscape lighting? Here's the good news...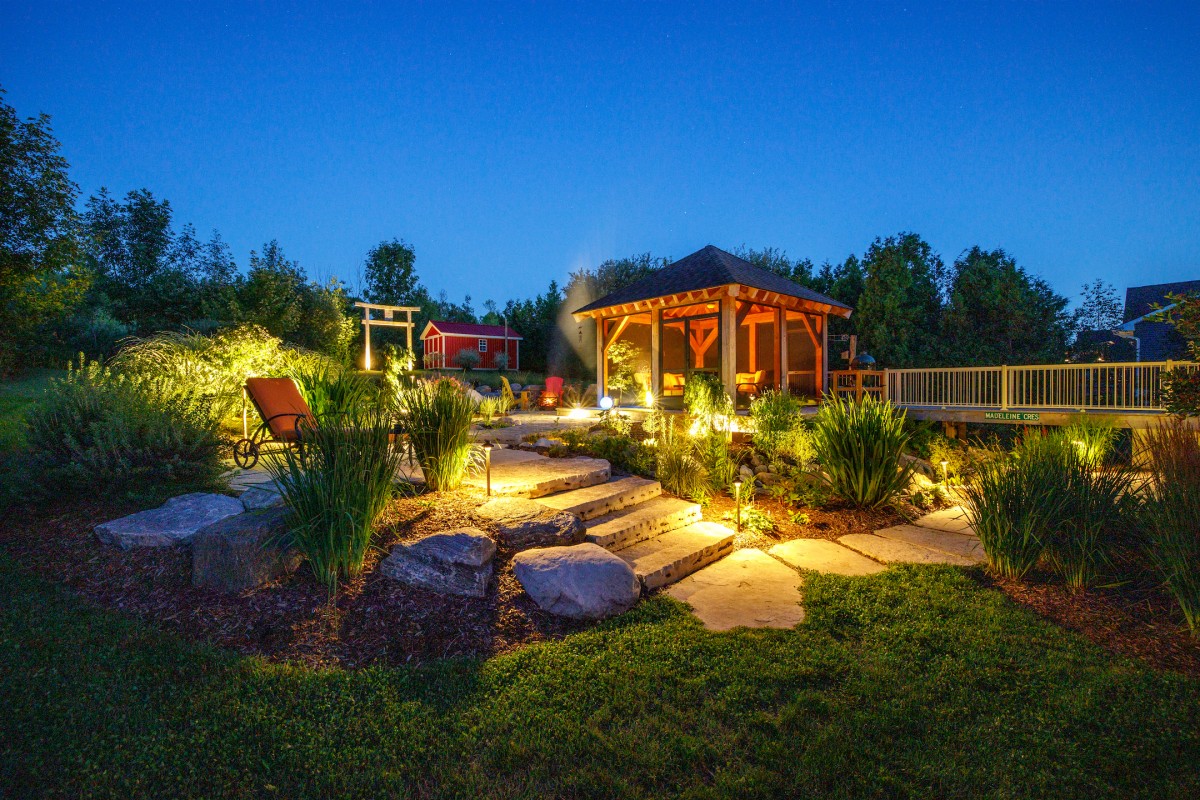 A beautiful, energy-efficient lighting system is more affordable than ever.
Most fixtures today rely on energy-saving LED bulbs — we use a low,12-volt system — and the technology just keeps getting better.
In addition to being cost-effective (no more blowing the hydro budget because you kept the porch light on all night) new LED bulbs can come in different brightness levels and even different colours!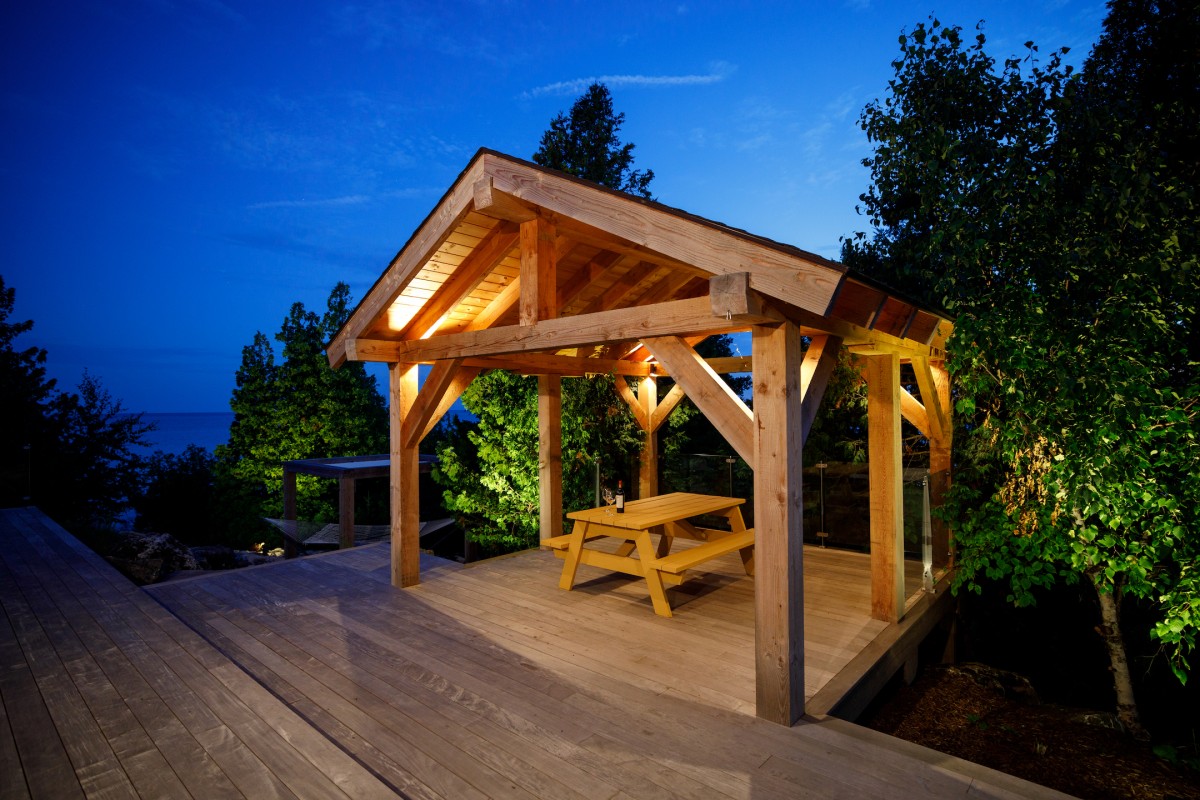 Light up your property while staying "dark sky compliant."
In North Bruce, it's mandatory that all outdoor lighting be "dark sky compliant" to minimize light pollution and protect the natural night environment.
You can achieve Dark Sky Compliance by using designated "dark sky" fixtures, downlighting from trees and using moonlight colour temperatures — resulting in a gorgeous display of beautifully subtle shadows that can be controlled from your phone.
And because these fixtures use low-wattage LED lights, multiple fixtures can be controlled from a single controller.
The WiFi controller we use is called a Merlin. In addition to controlling multiple fixtures, it also gives you the ability to control individual zones around the property using a single controller.
So you can light up a pathway while dimming the lights around the hot tub for yourself and your significant other.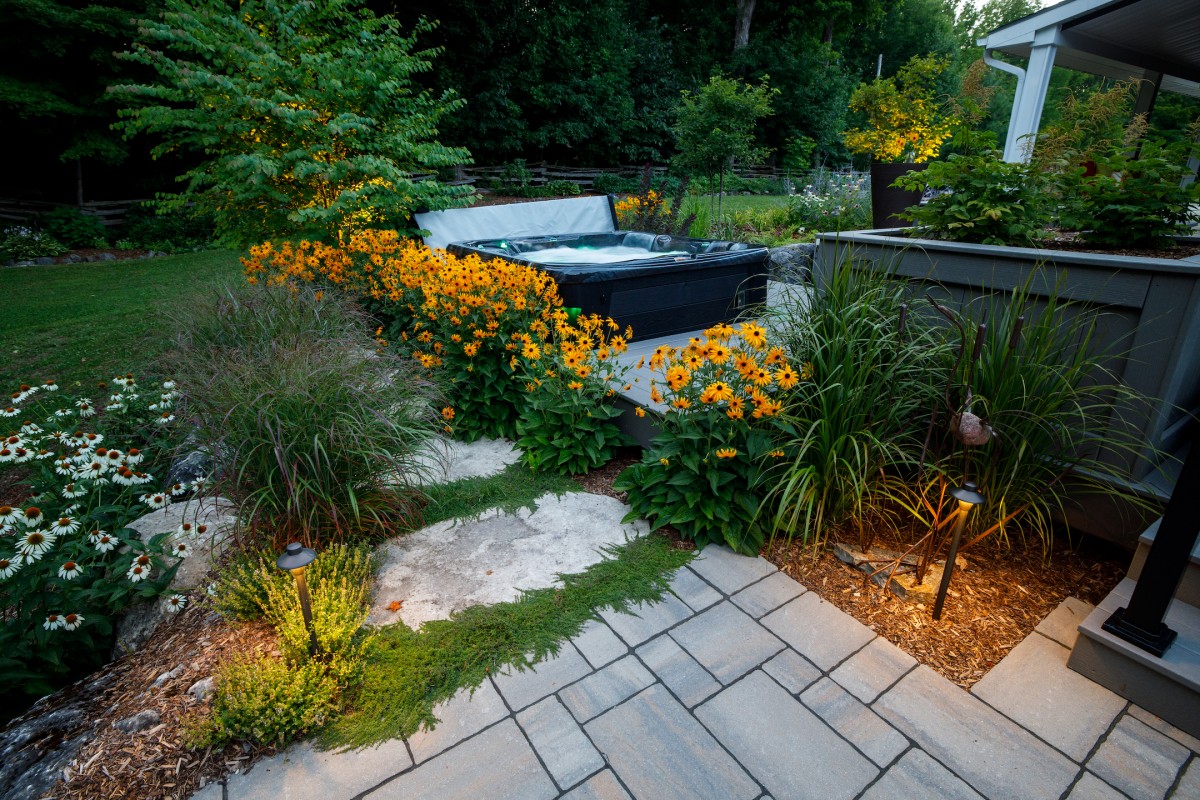 There is a real art to lighting up your landscape.
Strategically placed outdoor lighting can be used to highlight your home's unique features — like architectural details or special trees and gardens — while increasing the safety and security of your home.
Well-lit paths prevent nasty spills and deter intruders.
They come in a variety of shapes and designs and can add the right ambiance to your space — whether you're spending time with the family, entertaining or enjoying a nightcap on your patio before heading to bed.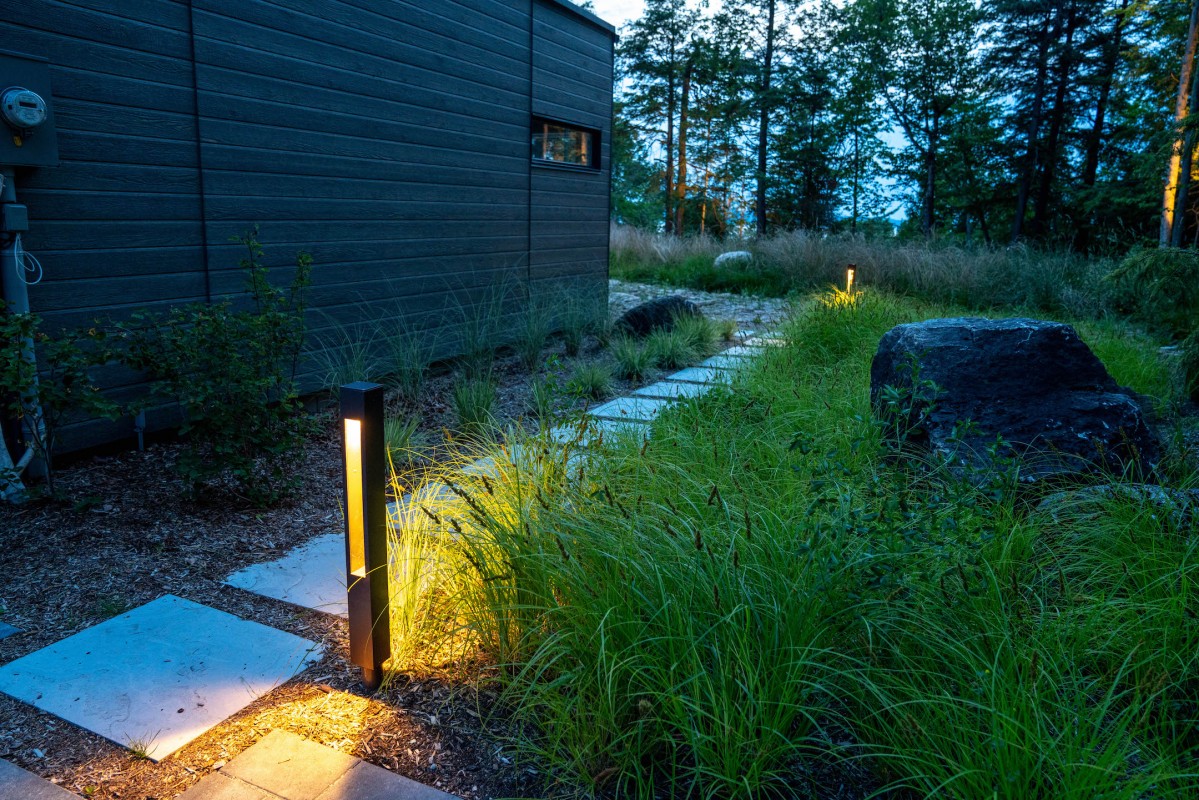 Adding outdoor lighting to your landscape design or existing landscape is easy…
More than ever before, people are looking to reconnect with nature by creating outdoor spaces that are extensions of their homes. Your backyard is the perfect place to entertain guests, linger over great meals, and spend time with the kids — so don't leave them stumbling around in the dark.
If you're ready to add value and security to your home, while giving you the freedom to enjoy all your property has to offer after the sun goes down, give us a shout!
We'd be happy to show you all the ways you can make your landscape inviting and hospitable — while giving you a solid return on your investment.