If you're the proud owner of waterfront property (and you like to spend a considerable portion of your summer boating and enjoying the water), having a private dock on your shore isn't a luxury. It's a necessity.
And while there are plenty of docks to choose from, the one that is best suited for the rugged waters of the Georgian Bay (and the one we recommend) is the pipe dock from Paradise Dock & Lift Inc.
Because of their modular design, your dock can be made into just about any shape — and their Para-Track system gives you the option to easily customize it with a long list of accessories!
Here are a few ideas to get you started.
1. Protect your boat from impact
When docking a boat (especially in choppy waters), even the most experienced captains will occasionally hit the dock. Dock bumpers will help protect your boat and keep it safe from dings and dents. The bumpers from Paradise are made with memory foam, so they cushion and absorb impacts much better than standard air-inflated bumpers.
You can get horizontal, vertical and corner bumpers — or all three!
2. Secure your boat to the dock
Installing dock cleats on your dock is necessary to temporarily moor your boat beside the dock — so you don't have to lift your boat out of the water every time you want to go for a swim or grab a bite to eat.
3. Get easy access to the water
Including stairs and ladders on your dock makes it easier for everyone — children, people with disabilities and even pets — to get in and out of the water safely. Stairs and ladders also make it easier to access small watercraft from the dock, like canoes, kayaks and jet skis.
4. Lounge beside (or on!) the water
If you like to spend time down by the dock, taking in the spectacular views of the water, it's nice to have a place to sit and relax! Dock furniture is secured firmly to your dock's platform, ensuring it stays put — even on the windiest days.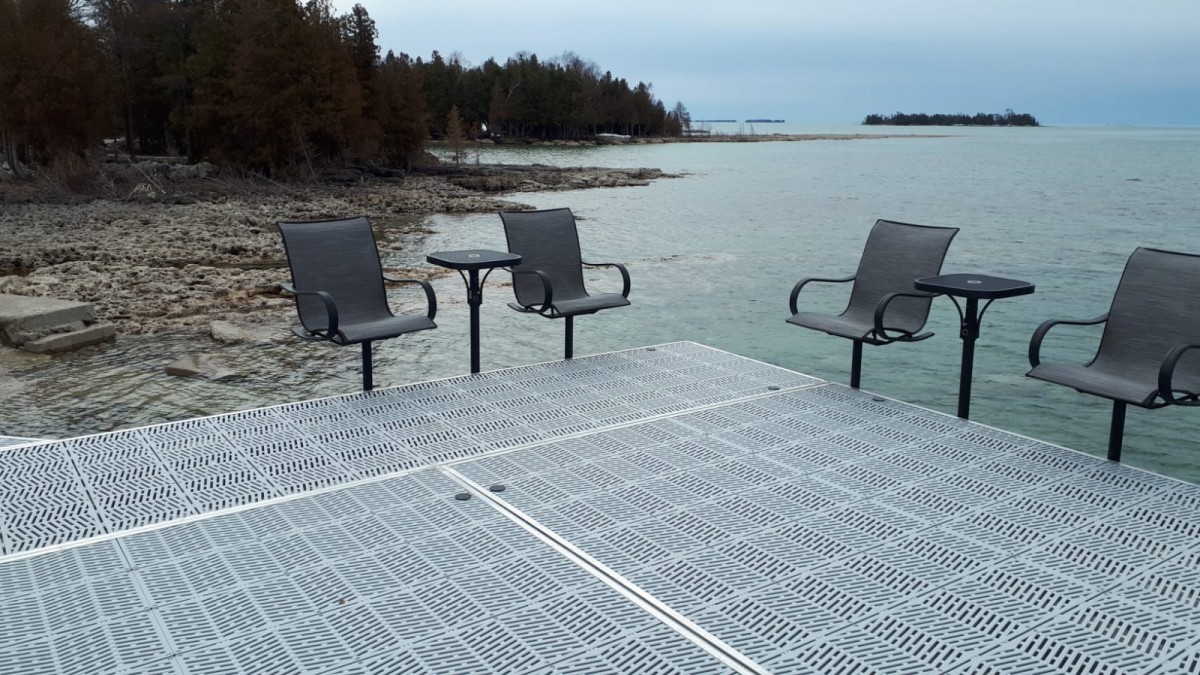 5. Get easy access to your kayak, canoe or paddleboard
A kayak rack lets you store your kayak and other watercraft along the perimeter of your dock, leaving your dock clear. Your watercraft will be right where you need it, making it easier (and faster!) for you to get on the water!
6. Entertain guests… right by the shore!
There's nothing better than a meal of freshly caught fish, especially when it comes straight from the lake and right to the barbecue. By adding a stainless steel grill and cooking area to your dock you can entertain guests without leaving the shore.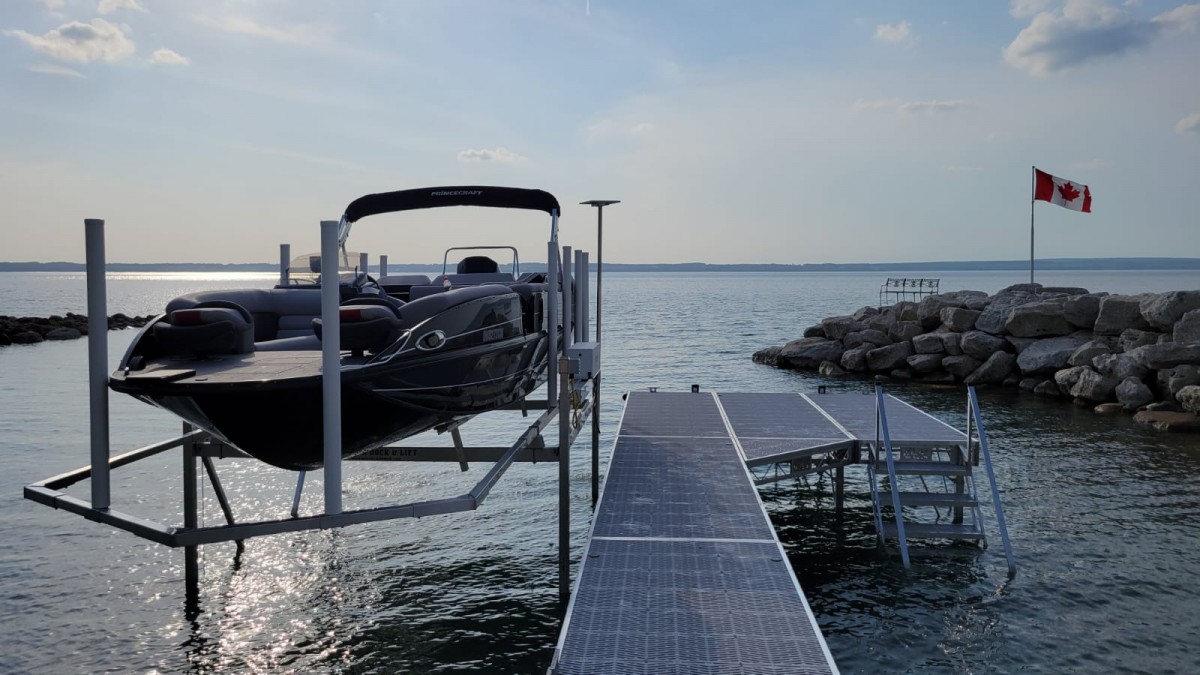 7. Keep your boat or PWC (personal watercraft) safe
While it is possible to keep your boat in the water and use a shore lift and winch to remove it for maintenance and winter storage, having a hydraulic lift makes the task much easier — and safer for your boat. You can also keep your boat's hull free from marine growth and algae by lifting it out of the water when it's not in use.
8. Safely dock after-hours
LED lights let you find your lift after dark… and safely get back onshore. If you like to boat after hours, this is a must-have accessory!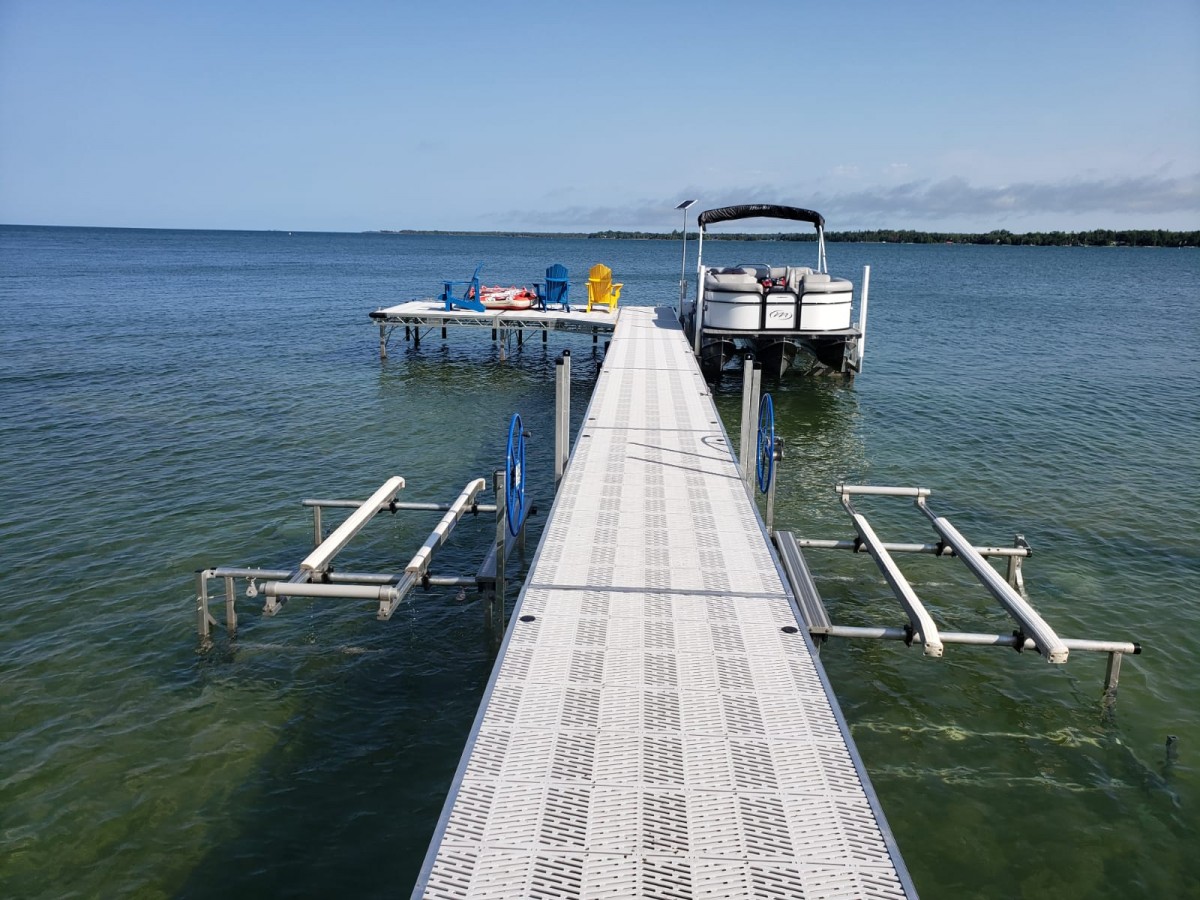 Docks are more than just a place to park your boat.
These days, people have a real appreciation for nature and are looking for ways to spend more time outdoors. Upgrading your dock with an assortment of deck accessories can turn a standard dock into an inviting and exciting place to spend the summer!
So if you'd like to add some fun and functionality to your dock, get in touch and we can discuss all the possibilities with you. We'll share the complete list of upgrades you can make to your Hutten dock, so you can make it your own.

Don't have a dock yet? Installation of a Paradise dock typically happens in a day (or less!) after we work up a design with you and schedule an installation date. Contact us about how to get started!