Winter in Grey and Bruce counties can get pretty frosty…which means you should take your dock out of the water in the fall to keep it from being damaged and protect your investment.
Contrary to popular belief, it's not the cold water or even the ice that does the damage — we install marine-grade aluminum docks, which can withstand tough winter weather without rust or corrosion.
In the winter, the real damage to your dock comes from the movement of the ice as it thaws and begins to break up, bashing your dock in the process. Once the ice is melted and our team is able to re-install the dock system for the season, the risk becomes storm damage from significant waves. In the summer, it can be damaged by waves.
Here's how scheduling regular dock service and maintenance plan with Hutten & Co. can help you protect your dock — and keep it ready for action all season long!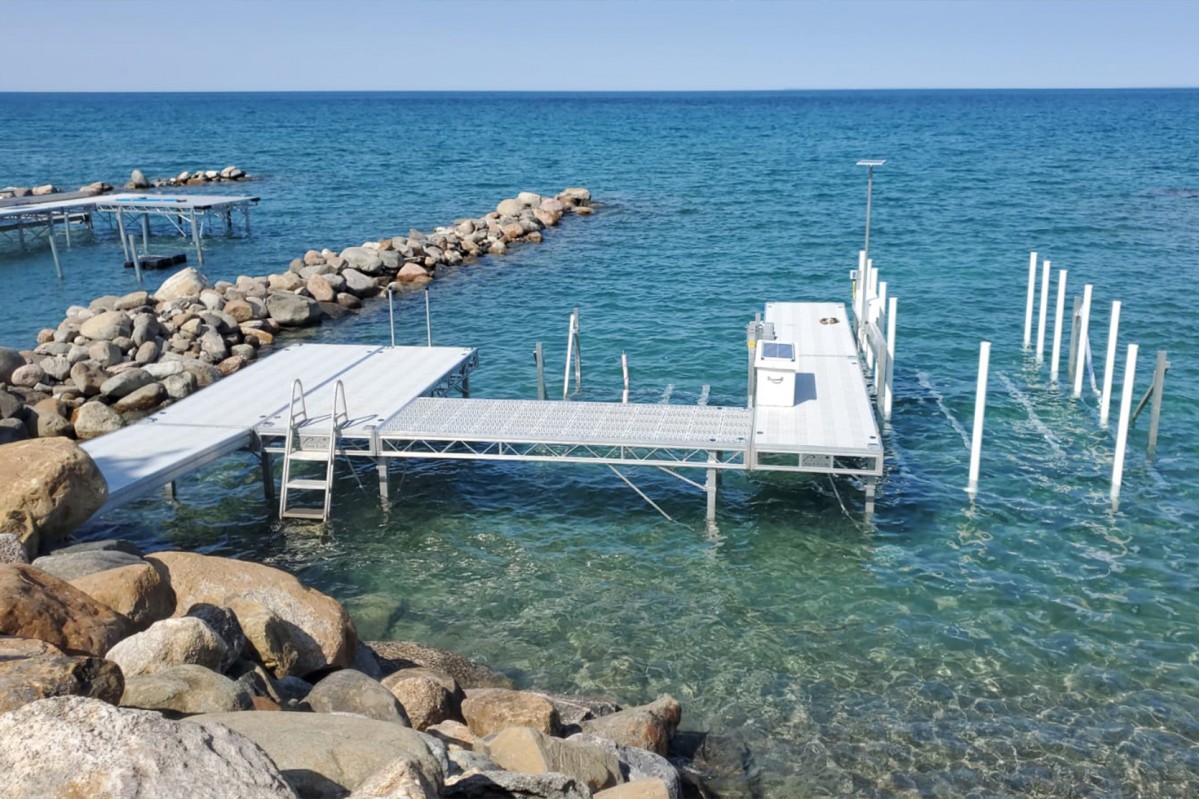 It's spring! Time to get your dock ready…
When the ice finally melts, everyone is eager to get back in their boats and out on the water. But before that can happen, our crew will come to your property and do a thorough pre-season inspection of your dock and lift to make sure everything is in good working order.
During this inspection, we will…
Replace or tighten loose bolts and connections
Repair decking if it's loose or damaged
Check the fluid levels in the hydraulics
Check the hydraulic cylinders
Make sure batteries are in good condition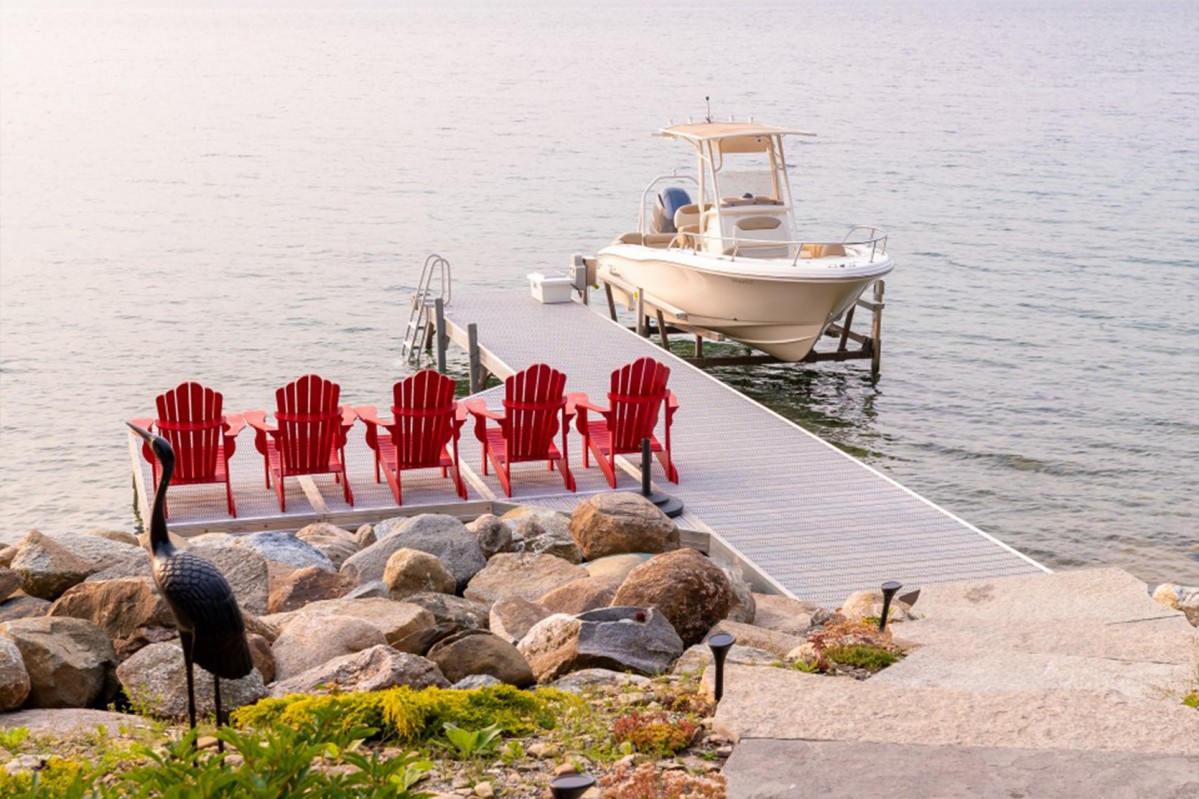 Putting the dock back in its summer home…
Once everything has been checked over, our dock crew will reinstall your dock — this shouldn't take long, and you'll be on the water before you know it!
When installing a dock it's critical that its free-board height (distance from the top of your dock to still water) is high enough to prevent large waves from damaging it. This is determined in part by your exposure to the lake, how vulnerable your shoreline is and the current water levels.

When your dock system is professionally installed by our crew members, every effort will be made to forecast the water levels for the upcoming season and to set your system up for success.

But mother nature can be a bit finicky, especially in and around Georgian Bay… so if water levels rise or fall significantly during the season, they may need to be adjusted from time to time. Although it's not part of our regular maintenance, you can schedule a service call, and we'll come to raise or lower your dock to protect it from the waves.
If you have a Paradise™ docking system (the system that we recommend), has heavy-duty, vented decking, which lets the waves pass right through it and robust dock legs that are easily adjustable allowing our team to raise and lower your dock with ease.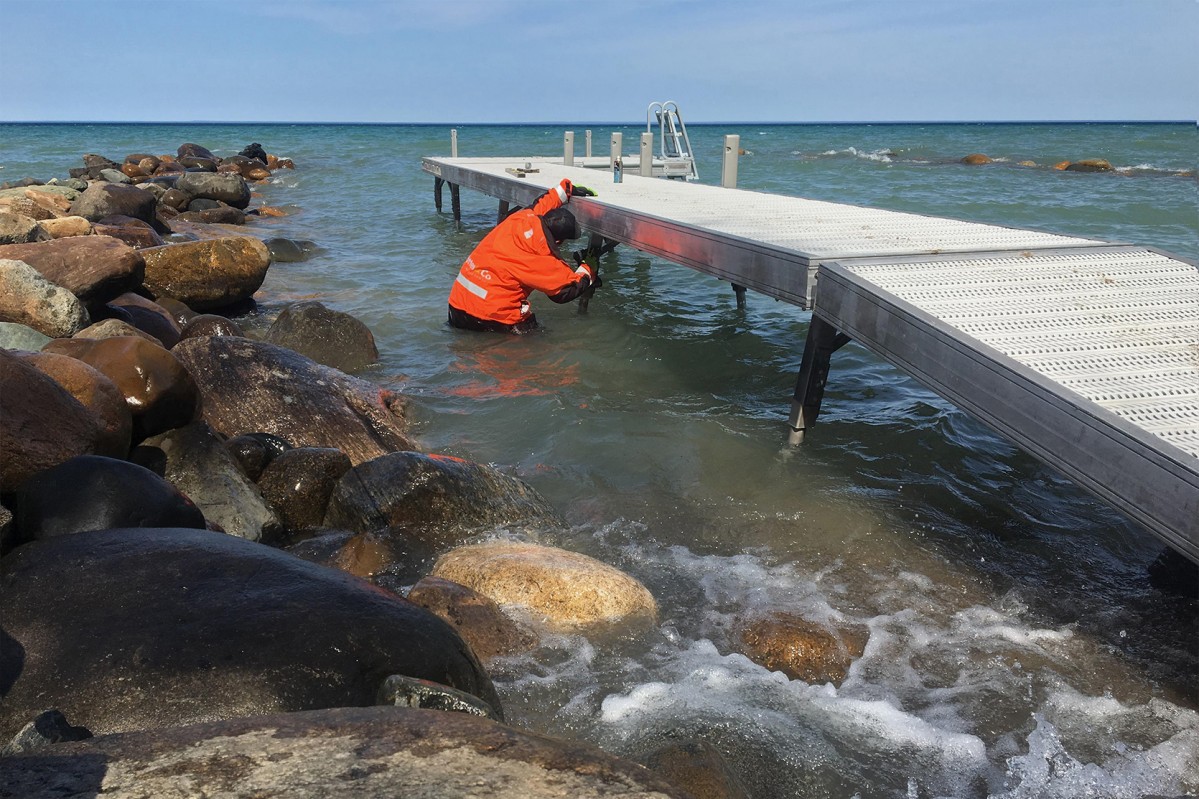 It's a great time to add some special features…
If you were looking to upgrade or add any special features to your dock, this would be a great time to do so.
We're authorized dealers and have access to many upgrades, like ladders, PWC lifts, canopies and dock furniture. (If you're interested in learning more, Bryan wrote an entire blog devoted to dock upgrades here!)

When summer is (sadly) over…
When it's finally too cold for even the heartiest Canadians to be out on the water (you know who you are!), it's time to pull your dock out of the water and "park" it for the winter.
After it's out of the water, we'll check it over again before leaving it for the winter. No need to cover it unless you'd like to — it won't be damaged by snow or ice.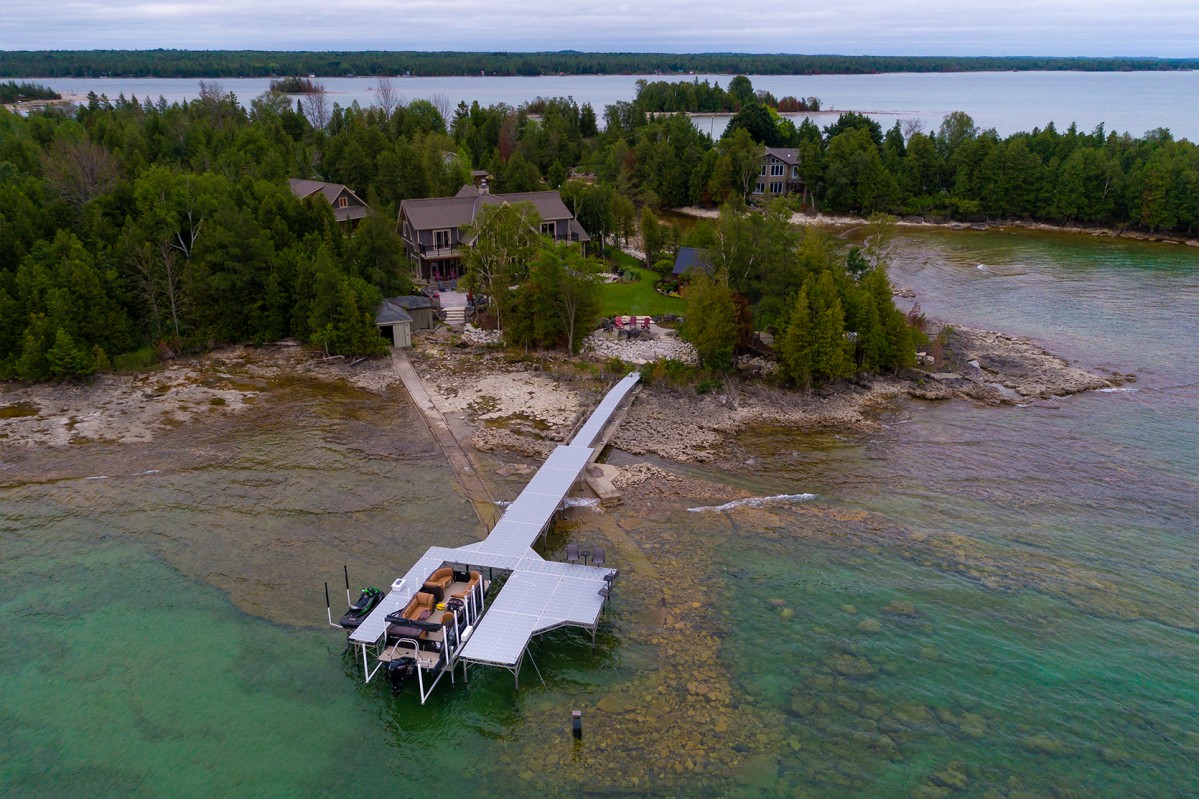 Enjoy the water… and leave the dock work to us!
Getting your dock in and out of the water — and making sure it's installed properly to prevent damage from the waves — can be a bit of a hassle without the proper equipment, so let us do it for you!

We install docks from Paradise™ dock and lift, but we maintain and repair docks from all brands, leaving you free to relax and enjoy your time on the water with your loved ones.