Companies perform at their highest level when their people see themselves as partners in the business instead of "just workers."
At Hutten & Co., we wholeheartedly back this philosophy. We believe in the power of transparency, and we also believe in the collaborative power of our team, who all bring unique experiences and skills to the worksite every day. It's why we started practicing Open-Book Management in 2017.
But what does that mean, exactly? Find out below!
What is Open-Book Management? How we're creating an "ownership culture" and "destination company" at Hutten & Co.
Open-Book Management is a style of management that gives team members access to specific company financial information and metrics so they're able to understand how their work impacts the company. The focus is on why each person should care about their work and the success of the business, rather than just the how of their daily tasks.
Because of this, each team member plays a crucial role in our success. The goal is for each person to think and act like an owner — "owning" their work, taking responsibility and holding each other accountable along the way.
Together, we set goals, track our progress, share the rewards and celebrate wins! (More on that below!)

There are two other terms we use in addition to Open-Book Management.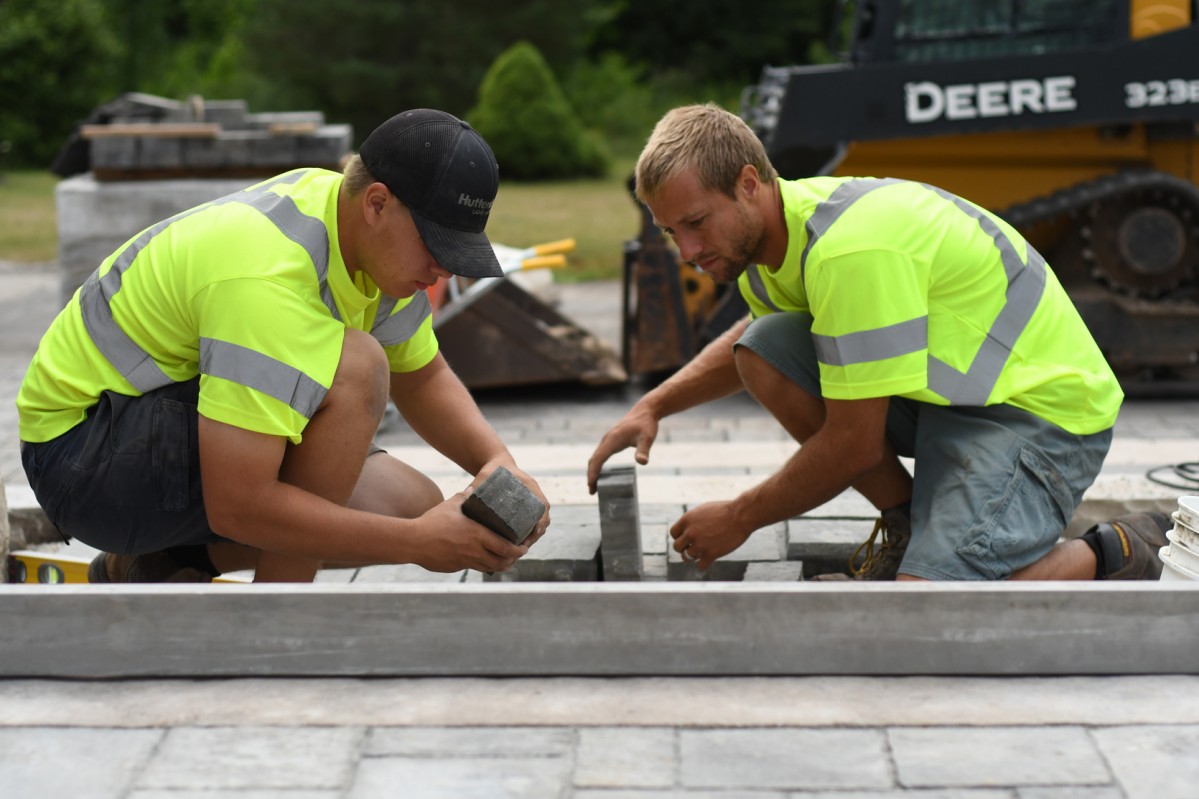 1. Ownership Culture
Open-Book Management encourages each person to think and act like they're an owner of the company (because in a sense, they are!).
By knowing how their work impacts our profit, how they can grow in the long-term and what the rewards are, each team member knows what happens when they complete jobs efficiently, on time and on budget.

It's a win-win-win situation, for you as customers, for each of our team members, and for us as a company!
2. Destination Company
Just like a destination wedding requires guests to go on a journey, so too do destination companies! This refers not only to the fact that Hutten & Co. is a long-term destination for employees, as they can grow with us and into new positions over time but also to the fact that many folks come to us from out of town.
As we're headquartered in Owen Sound, new team members are encouraged to make the trek and relocate to this amazing and breathtaking region beside the Georgian Bay.

It goes further than that too. It also refers to the whole Hutten & Co. experience — including our brand, the type of work we do, the relationships we build with our team and clients, our workplace culture and more. It's not only for our employees but for our clients too!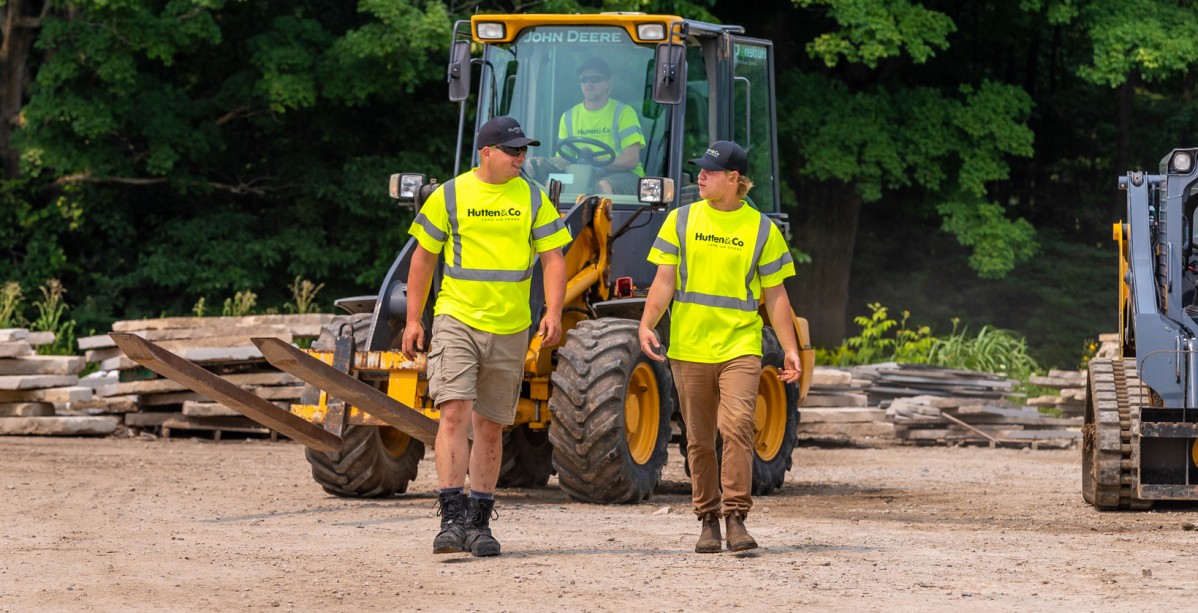 So how is Open-Book Management actually practiced at Hutten & Co.?
On a practical level, there are five main ways that Open-Book Management happens at Hutten…
1. Setting goals & keeping score
The way we practice Open-Book Management is to break down metrics and goals in simple ways that everyone can understand.
Each job is broken down into estimated time versus actual time spent. Each project is also broken down into financial profitability. Ultimately, the goal is for each person to see how their job performance impacts our company's profit.

All of these metrics are tracked on a big whiteboard (which we call the scoreboard) in our shop!

2. Weekly department meetings
Each of our departments has a weekly production meeting that includes all field staff and covers safety talks, finished jobs and performance metrics. Operations and sales has an additional meeting that deals with the remaining measurables, issues and reports.
3. Monthly "state of the company" meetings
Each month, Hutten leadership leads a "State of the Company" meeting with all of our team members. This meeting includes a PowerPoint presentation where we go through a range of company updates from the past month.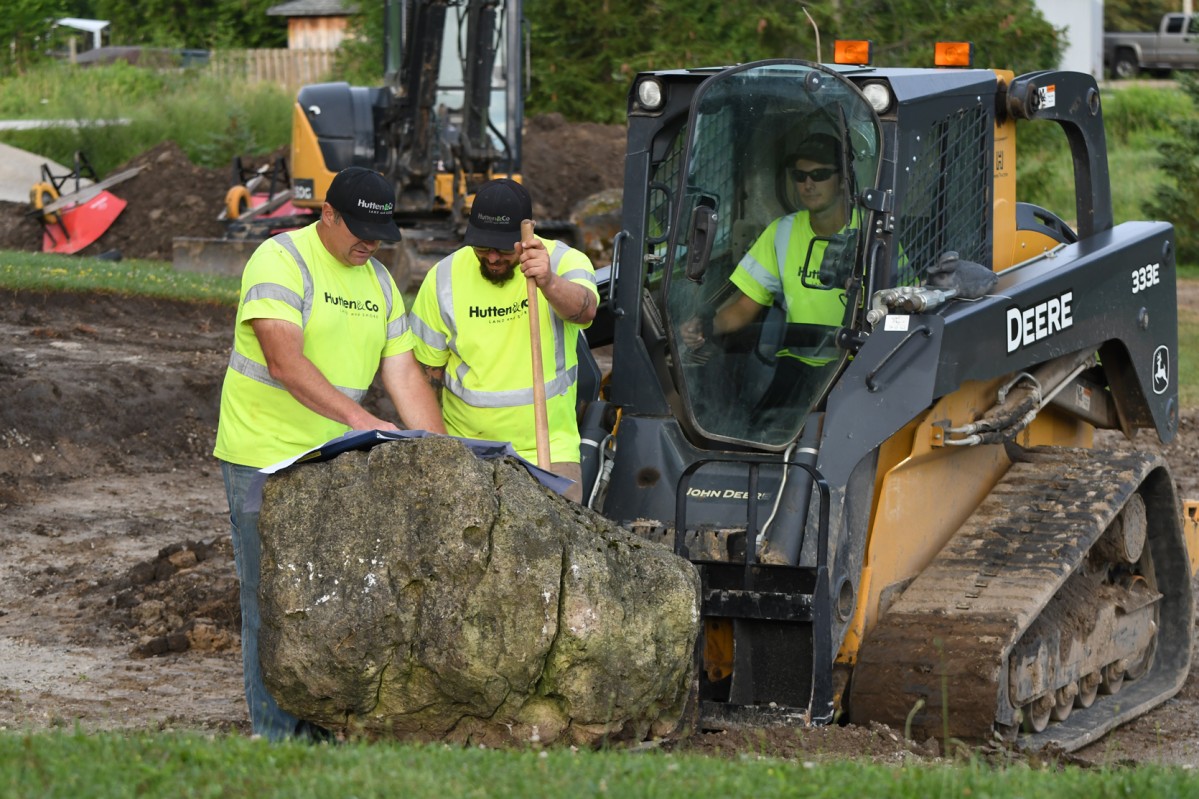 The first updates are on where the goals for Open-Book Management are at, updating the scoreboard and explaining how the company is doing financially. Other updates include general news, sharing fun photos of jobs and our team, reviewing customer feedback and featuring someone on the team with an "employee spotlight"!
We also often take part in training and team-building exercises during these meetings! The goal is to renew our team's focus on our mission and vision, strengthen our culture and ultimately make sure everyone is on the same page when it comes to profitability.

4. Annual strategic feedback
People can only solve problems that they're aware of. During regular workdays, deeper issues don't always come up. That's why we set aside a time each year for our team to share feedback with us.
We collect feedback from everyone and then present it to the whole team. In the fall, a SWOT assessment is completed (Strengths, Weaknesses, Opportunities and Threats), and the entire team is encouraged to give feedback on areas that we can improve on.

From there, a 1-3-10 year strategic plan is developed and shared at a second strategic huddle early in the new year, creating company-wide clarity on our long-term vision, planning and goals.

We want to make sure everyone feels heard and that any larger issues are voiced and solved. But it's also about taking some time to celebrate our larger wins as a company!
5. Ongoing training & career paths
All journeys should have a destination. That's why we've developed career paths (or "ladders") that show each team member where they can grow in the company. Knowing where you're going, what to do and how to get there gives your job purpose.
This isn't specifically related to Open-Book Management, but the philosophy of transparency is the same. When everyone knows their role and how they impact the company, growth and rewards will follow. Nick Varley, one of our crew members, does a great job explaining this…

6. And of course… celebrating wins!
We believe transparency is required to build a strong company. When we all work together to exceed our targets, we all share in the success!
How do we do that? Through quarterly parties, barbecues and our company-wide breakfast! We've done all sorts of fun stuff as a team, including chartering two dive boats, mountain biking, river kayaking, ATVing, snowmobiling and more.

Where possible, we like to explore our region and what it has to offer. This is usually one of the reasons people come to live and work here in the first place! (We even wrote an entire other post on this topic!)
When the company wins, everyone wins!
I hope you enjoyed this crash course into Open-Book Management and how we practice it! It's a work in progress as we make tweaks and changes each year to make it as effective for our team as possible.
While this is a big piece for our team, it's also so important to communicate it to our clients, because it impacts your experience with us. But rather than tell you myself, enjoy this testimonial from a recent client.